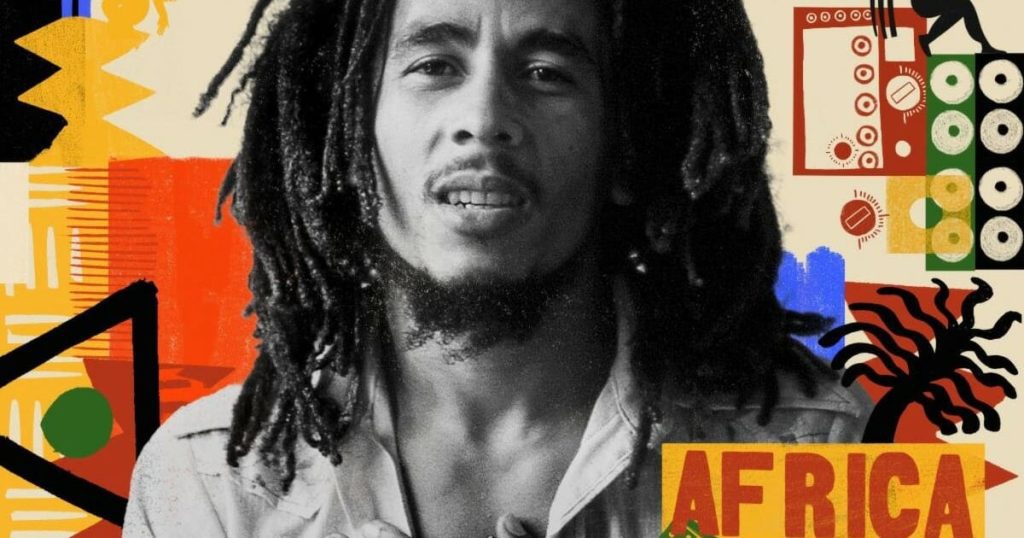 Bob Marley's posthumous reign continues. The esteemed reggae artist and his Wailers ensemble will turn out Africa Unite on August 4. A vibrant fusion of Jamaican favor and Afrobeats, the LP features a homage to the artist's greatest hits with reimagined flair from a stellar lineup of contemporary African musicians. Along with today's announcement is a preview of "Three Little Birds" featuring Teni and Oxlade. 
This ten-track masterpiece includes additional guest appearances from Sarkodie, Tiwa Savage, and others, who will be announced before the album release. Each artist brings unique artistry, paying tribute to Marley's timeless influence while adding fresh vocals to the iconic compositions.
In addition to the heart-tugging "Waiting in Vain," the collection features a lively rendition of "Stir It Up," two tracks that fuse Marley's ability to incite a party while touching the soul with gripping messages of love and resilience. Backing today's announcement is the aforementioned "Three Little Birds." The track and its visual lyrical companion piece capture a new identity with the addition of Nigerian rising stars Teni and Oxlade. 
Touching on the significance of this album, Bob Marley's daughter Cedella Marley stated via press release: "Africa Unite is an album that showcases the importance of Bob Marley in modern-day Africa. The artists that feature on this album have reimagined Bob Marley's classics in a way we know he would have loved and been proud of."
Pre-order Africa Unite now. Watch the video for "Three Little Birds" below.