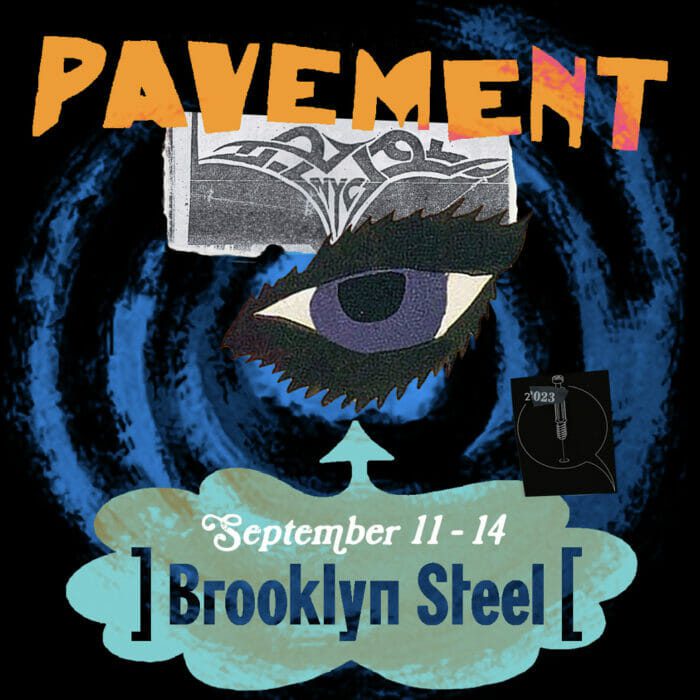 Photo by Moses Berkson
Indie rock legends Pavement have announced a four-night residency at Brooklyn Steel in New York this fall. The shows are set to take place from Sept. 11-14 and come after a run of festival shows in Europe and the band's first-ever dates in Iceland.
Last fall, the band closed out their sold-out four-night run at Brooklyn's Kings Theatre with a rousing rendition of "Fillmore Jive," marking what felt like the end of an era. This year, however, fans will have another chance to catch the legendary indie rockers in action.
The latest Pavement reunion has been full of surprises: The band had a surprise musical performed in their honor and will be the subject of a forthcoming film from director Alex Ross Perry.
Fans will no doubt be thrilled to see Pavement back together again, with these shows set to be a highlight of the band's upcoming itinerary. The full tour schedule can be found below.
Tickets for the Brooklyn Steel shows will go on sale this Friday, May 12, at 10 a.m. EDT. Learn more and find tickets here.
Pavement Tour Dates:
May 14 – Salt Lake City, UT – Kilby Block Party
July 7 – Bilbao, ES – Bilbao BBK Live 2023
July 22 – Macclesfield, UK – Bluedot Festival
July 24 – Galway, IE – Galway International Arts Festival
July 27 – Reykjavik, IS – Harpa
July 28 – Reykjavik, IS – Harpa
July 29 – Reykjavik, IS – Harpa
Sept. 11 – Brooklyn, NY – Brooklyn Steel
Sept. 12 – Brooklyn, NY – Brooklyn Steel
Sept. 13 – Brooklyn, NY – Brooklyn Steel
Sept. 14 – Brooklyn, NY – Brooklyn Steel