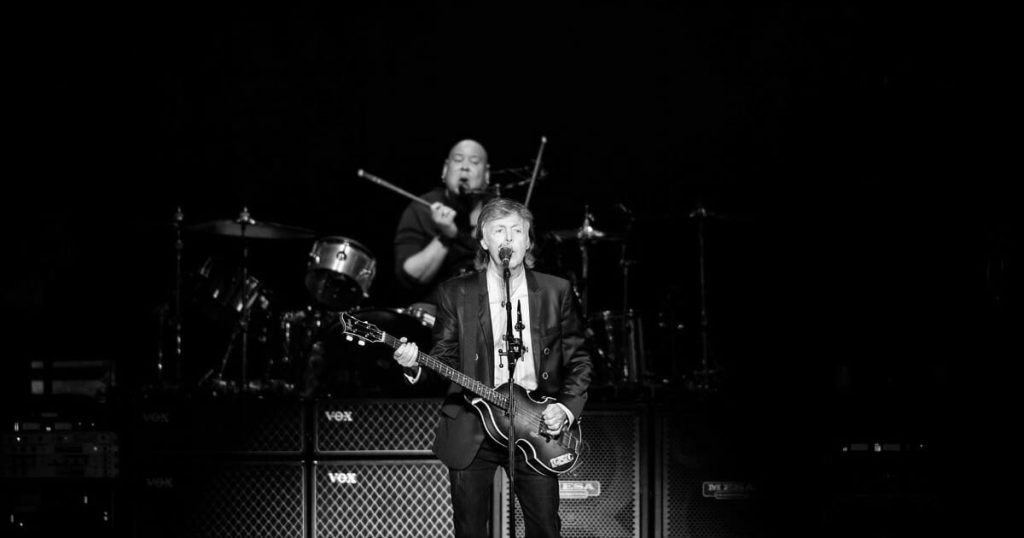 Photo Credit: Marc Millman
Paul McCartney will release a new book of photos entitled 1964: Eyes of the Storm, due on June 13 via Liveright. The collection compiles 275 personal snapshots taken between the end of 1963 and the start of 1964–when Beatlesmania caused the group's popularity to reach an overwhelming global level. 
The 35mm images showcase McCartney's travels alongside his Beatles bandmates as they trekked through Liverpool, London, Paris, New York, Miami and Washington, D.C. 1964: Eyes of the Storm presents viewers with never-before-seen photographs of George Harrison, John Lennon and Ringo Starr. 
The book also includes a forward penned by McCartney, in addition to an introduction by Harvard University historian Jill Lepore and a preface courtesy of Nicholas Cullinan (director of the National Portrait Gallery in London), as well as an essay coined by senior curator Rosie Broadly. 
1964: Eyes of the Storm began as a 2020 project when approximately 1,000 photographs were rediscovered in McCartney's personal collection. In a press release, the musician offered: "Anyone who rediscovers a personal relic or family treasure is instantly flooded with memories and emotions which trigger associations buried in the haze of time." He concluded, "This was exactly my experience in seeing these photos, all taken over an intense three-month period of travel, culminating in February 1964."