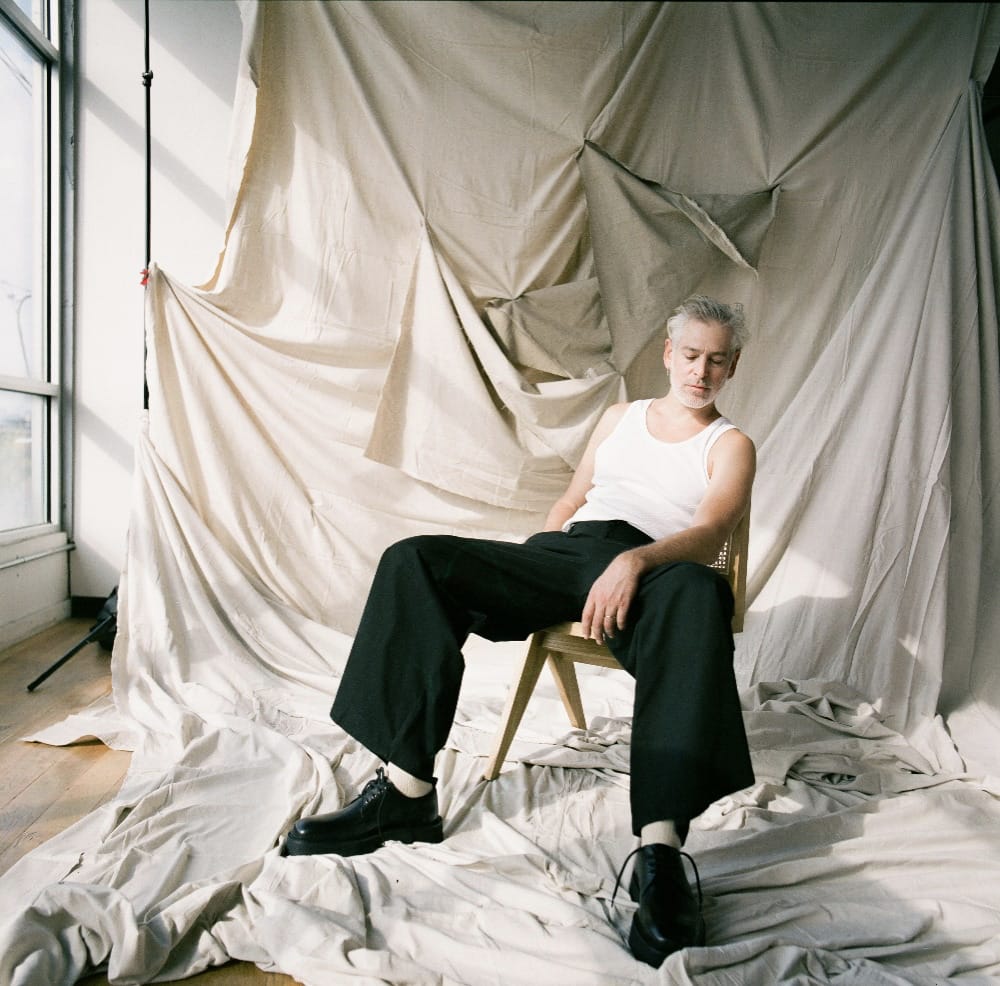 Photo by Juliana Ronderos
GRAMMY-nominated singer, songwriter, and alternative reggae rock artist Matisyahu has unveiled his latest single, "Fireproof," and shared exciting news about his upcoming EP, Hold The Fire, slated for release on Friday, Feb. 2.
The single delves into themes of perseverance and gratitude, touching a universal chord, particularly given current events in Israel. The artist's exploration of these themes through his unique blend of musical genres is poised to resonate with a broad audience.
Hold The Fire–set to be released on Matisyahu's independent label, Fallen Sparks Records–is an EP themed around the four earthly elements, with "Fireproof" serving as the first track. This single showcases Matisyahu's enduring ability to keep the artistic flames burning, and it's a glimpse into the broader narrative that Hold The Fire promises.
In a recent interview, Matisyahu offered insight into the inspiration behind the song, stating, "This song is about a dream I had about holding the fire. The burning bush in the Torah is how God speaks to Moshe at first. Through a bush on fire that doesn't consume itself. It became a metaphor for me as an artist and as a Jew."
The dream, as Matisyahu described, delves deeper, "In my dream, I was being burned by fire from a tiger's eyes, but when I looked down at my hand, it was made of water. This aspect of balancing humility with the inner fire is what allows for the continuation of a people."
Beyond his music, Matisyahu delves into history, remarking, "Jews have been slaughtered and kicked around this world since the beginning of time, and we have managed to not only survive but thrive, even though every two generations they try and exterminate or cut us down. We come from this ancient place of Fire and Water where we learn to dance through the violence and pave the road for the rest of humanity. Come dance with me. Hold the fire."
Matisyahu, known for his ability to captivate and inspire, is a seasoned storyteller who enriches his listeners with every note. His live performances are dynamic and energizing, blending spirituality with musical innovation and a genuine love for music, which was just recently on display at WhyHunger's benefit concert at the Brooklyn Bowl in New York.
Additionally, over the summer, Matisyahu treated fans to Live In Brooklyn, recorded at the Brooklyn Bowl, during his annual Festival of Light. This exceptional live show includes renditions of fan favorites and global hits, including the Gold-certified "One Day" and the genre-blending Billboard Hot 100-charting breakthrough single "King Without A Crown."
Matisyahu's new release, "Fireproof," follows his September single, "Ripples," continuing to stoke the fires of creativity. Listen to "Fireproof" below.