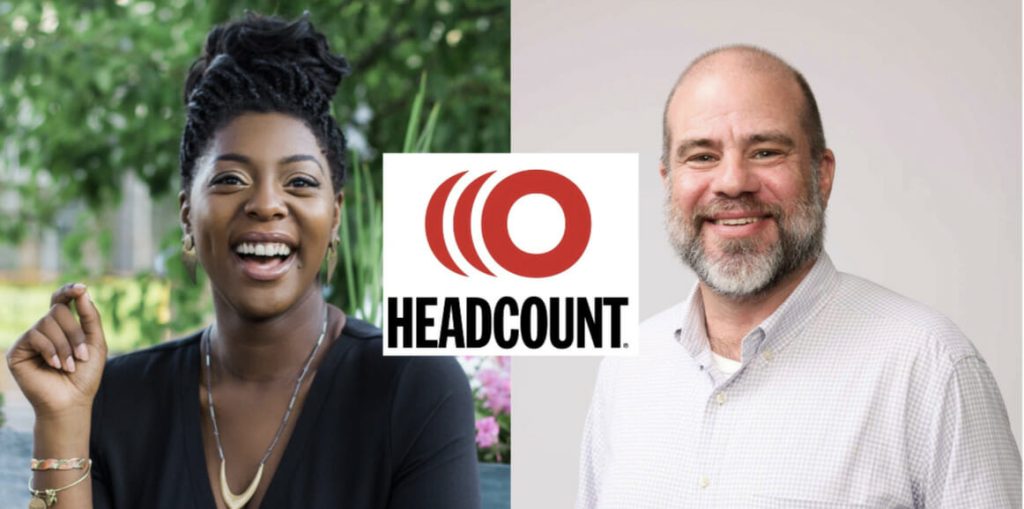 Today, the nonpartisan organization HeadCount announced the appointment of Lucille Wenegieme as its new Executive Director. Wenegieme, a 32-year-old election official and voting rights advocate, is poised to lead the organization into a new era of inspiring youth participation in democracy.
The transition comes as HeadCount's founder, Andy Bernstein, prepares to step back from the organization's day-to-day operations at the end of the year. He will remain actively involved as a senior advisor, ensuring a smooth transition of leadership.
Wenegieme, a first-generation Nigerian-American, brings a wealth of experience to her new role. She previously served on the executive team at Denver's Clerk & Recorder Office, where she played a pivotal role in overseeing elections in the Mile High City. Notable accomplishments from her career include spearheading a citizen-led campaign finance system and pioneering a groundbreaking get-out-the-vote initiative. Wenegieme also held the position of Vice President of Communications at the National Vote at Home Institute and ran her own communications firm.
HeadCount, under Wenegieme's leadership, will continue its mission to engage young voters. The organization has a history of partnering with some of the biggest names in music, including Harry Styles, Billie Eilish, Dead & Company, Dave Matthews Band, and Jay-Z, while registering over 1.2 million voters over the past two decades.
"The world is changing, and the next election won't be decided by the traditional political apparatus," said Wenegieme, who holds a master's degree in medical science. "Millennials and Gen Z now make up nearly half of eligible voters, and we can't be reached through traditional media buys and direct mail. We respond to authentic messages from trusted messengers, and that's where HeadCount has always been a leader."
HeadCount, founded in 2004 by Andy Bernstein and The Disco Biscuits' Marc Brownstein, initially focused on the jamband community. Notable supporters like the Grateful Dead's Bob Weir and promoter Peter Shapiro have remained active board members. Over the years, HeadCount expanded its scope, partnering with Spotify, major record labels, and the esteemed Global Citizen organization. It also entered the sports realm through agreements with Major League Baseball and the National Hockey League.
In the 2020 Presidential election, HeadCount registered over 400,000 voters, with an impressive 78% turning out to vote. The organization achieved even greater success in the 2022 midterms when young people contacted by HeadCount were 20% more likely to vote than their peers of the same age.
Bernstein, expressed his excitement about the new leadership, saying, "Lucille is a rising star and she represents all the promise of the generation we aim to mobilize."
Wenegieme will make her first public appearance as HeadCount's Executive Director at the upcoming American Democracy Summit in Los Angeles on Sept. 27, during which she'll join a panel discussion with Voto Latino CEO Maria Teresa Kumar, I am a Voter founder Mandana Dayani, and Rock the Vote President Carolyn DeWitt.
In the coming weeks, HeadCount will be actively organizing voter registration drives at events such as the Sea Hear Now Festival in Asbury Park, N.J., Music Midtown in Atlanta, and the Global Citizen Festival in New York. Additionally, HeadCount is currently on tour with various artists, furthering its mission.
Earlier this year, HeadCount announced the appointment of philanthropist and environmental activist Jessy Tolkan as chairperson of its board of directors, succeeding Shapiro, who now maintains a seat on the board.
For more information on HeadCount and its upcoming partnerships and events, visit HeadCount.org.
Read a letter from Bernstein and a message from Wenegieme about the transition below:
A LETTER FROM BERSTEIN:
Dear Friends, A few months ago, I announced my decision to step back from running the day-to-day at HeadCount and pass the baton, so to speak. Today, I am thrilled to introduce you to HeadCount's new executive director, Lucille Wenegieme. Lucille is a rising star in the democracy movement, and has been a member of HeadCount's advisory board for several years. We first met when she was vice president of communications at the highly-influential National Vote at Home Institute. She then went on to run strategy and communications for the Denver Clerk and Recorder's office (which runs all elections in the city). As we went through this process, I learned more amazing things about Lucille… that she was a fashion blogger, and has a masters degree in medical science, and she is a student of pop culture. What an amazing combination of experience and skills to take HeadCount into the future. As for me, I'm still going to be integrally involved in HeadCount, just in a different way. Lucille and I will be co-executive directors for the remainder of 2023. Then, starting next year, my title will be "Founder and Senior Advisor." I'll support Lucille and the team in every way that makes sense, and play a key role in major initiatives. But I'll also give her, and myself, the space to go in new directions.
So without further ado, please meet Lucille!
Cheers,
Andy Bernstein
---
A MESSAGE FROM WENEGIEME:
Dear Friends, I knew HeadCount was special from the first meeting I had with Andy nearly four years ago. Civic engagement and live cultural events are a perfect combo, and HeadCount brings deep respect for the young people we engage and a commitment to showing up for our community. I care deeply about what's been built at HeadCount by the tens of thousands of people that have been in the network over the last two decades. I'm grateful to lead this community with your support going into 2024 and beyond. When HeadCount was founded, none of the social media platforms you can think of existed, and now they are deeply embedded into how we cultivate and share ideas. Platforms like TikTok, Discord, and others created new avenues of communication as well as whole musical subgenres. For young people, our time spent on these platforms is not separate from our time spent at shows. Part of our work will be to lean into these intersections in bold, fun new ways. The mission remains the same, but the work ahead of us is big. Our goals for voter registration and engagement are higher than they've ever been. Live music will always be our home, and we're poised to expand into partnerships in fashion, sports and more. Most young people are not at town halls or on candidate email lists, but we are in the HeadCount network. I'm excited to bring more folks into the fold to start their civic engagement journey. The organization's solid track record is what makes me sure that HeadCount's best years are still yet to come. I'm so happy to be here.
Cheers,
Lucille Wenegieme