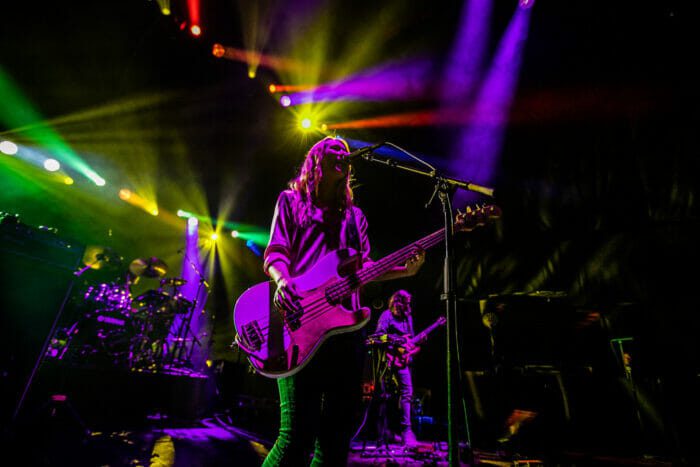 Photos by Nick Codina
Bassist Karina Rykman recently made her debut in Iceland, enchanting audiences with her performances last weekend. On Sunday, Rykman and her trio took the stage at Iðnó, captivating the crowd with their unique sound and vivacious energy. The following day, they had the opportunity to support the Disco Biscuits at the prestigious Harpa Concert Hall.
During her first set, Rykman welcomed her Inappropriate Happiness podcast co-host, Issac Slone, to join her on bass. The duo delivered a mesmerizing performance, and to the delight of the audience, Rykman unveiled her rendition of Bjork's iconic "Army of Me." This location-appropriate song also found its way into Rykman's set during the support slot for the Disco Biscuits.
It is worth noting that Rykman has had the honor of opening for the Disco Biscuits in various cities this year, including Cleveland, Buffalo, N.Y., Burlington, Vt, New Orleans, and now Iceland. Her ability to captivate audiences with her distinctive style and remarkable talent has earned her a dedicated following. Fans can look forward to catching her live at Northlands in Swanzey, N.H., on June 16, where she is set to deliver yet another effervescent performance.
Photographer Nick Codina captured the action below.