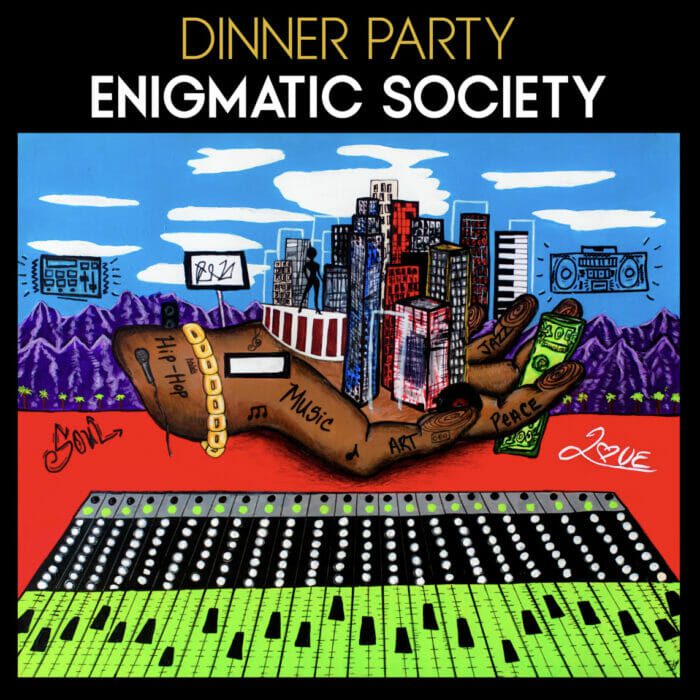 The supergroup comprised of Kamasi Washinton, Robert Glasper, and Terrace Martin, Dinner Party have announced their second LP together, Enigmatic Society will release Friday, April 14.
The new offering follows their debut self-titled album which was released in 2020 and sees additions from Ant Clemons, 9th Wonder, Phoelix and Tank. Following  Enigmatic Society's release, the trio are set to perform on both Saturdays of Coachella Valley Music and Arts Festival set to take place on April 15 and April 22, 2023. Their performance like the rest of Coachella will be live streamed on YouTube.
In celebration of Dinner Party's return with new music, the supergroup released a new song titled "For Granted" which also features Arin Ray. The song showcases the seamless flow of energy between three musical masters and innovators while the 27-year-old Ray's silky vocals coax the listener closer and closer.
Listen to "For Granted" and see the tracklist for Enigmatic Society below.
Enigmatic Society:
1. Dinner Party: "Answered Prayer" [ft. Phoelix]
2. Dinner Party / 9th Wonder: Breathe" [ft. Arin Ray]
3. Dinner Party: "Insane" [ft. Ant Clemons]
4. Dinner Party: "Watts Renaissance"
5. Dinner Party / 9th Wonder: "For Granted" [ft. Arin Ray]
6. Dinner Party: "Secure" [ft. Phoelix and Tank]
7. Dinner Party / 9th Wonder: "Can't Go" [ft. Phoelix]
8. Dinner Party: "The Lower East Side"
9. Dinner Party / 9th Wonder: "Love Love" [ft. Arin Ray]