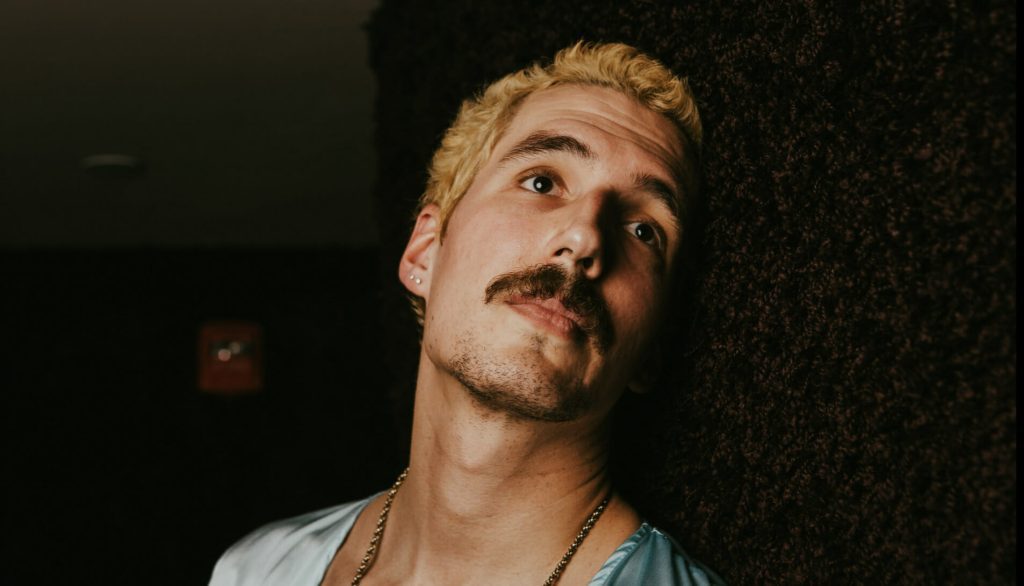 In a surprising departure from his horn-infused roots, Josh Schwartz, renowned in the jam music scene as the towering bari sax player and occasional singer with bands Turkuaz and Cool Cool Cool, has unveiled his solo venture, JOSCH. Marking this exciting transition, Schwartz released his debut single, "Icarus In Motion," on all major streaming platforms.
"Icarus is definitely a big departure from the music people associate with me, especially since there aren't any horns on it," Schwartz said. "This song and the other tunes I have ready under JOSCH are more in the vein of electro-pop. Lots of synths, lots of emotions. If you're expecting horn-driven funk, you're certainly in for a surprise!"
As to why he's only now releasing his music, Schwartz told Relix, "Every time I was about to prepare to release music, amazing life curveballs kept coming my way. First it was The Horn Section landing the Zac Brown Band stadium tour in 2022, then Cool Cool Cool forming and touring the country with Jerry Harrison and Adrian Belew in 2023. I was busy and distracted and waiting for the 'perfect time' to release my music. Well, who knows what other curveballs may come my way? Whether it's another awesome tour or another existential threat to our way of life, you never know what's gonna happen tomorrow so just get your art out to the world."
"Icarus in Motion" showcases Schwartz's talents in both vocals and instrumentation as he takes the helm on every aspect of the track. Producer/songwriter Rob O'Block assisted him in pre-production and helped shape a compelling debut that drew inspiration from James Blake and Hosier. The track serves as a contemporary reinterpretation of the ancient Greek myth of Icarus, who defied his father's warning and flew too close to the sun, causing the wax holding his wings together to melt, resulting in his tragic plunge into the ocean.
Schwartz explained his creative process and thinking behind tapping the myth: "I've always been fascinated by mythology, and my lyrics are often inspired by books I read. With 'Icarus,' I had the music and beat for a chorus but only filler nonsense lyrics. Then I was reading 'The Power of Myth' by Joseph Campbell, and he starts talking about the myth of Icarus. Being reminded of that tale and the poetic imagery of flying too close to the sun totally inspired me to write the actual lyrics."
Set against a backdrop of hard-hitting drums and resonating basslines, "Icarus In Motion" delivers haunting vocals that narrate the story of a man who rises from a challenging upbringing ("Rough hands and dirty shoes/ Stranger to silver spoons") to immense financial success ("You soar on gilded wings/ Keep score with gods and kings"). In the process, the subject succumbs to addiction and obsession with the material trappings he can now afford ("Hungrily grasp for more/ The endless spoils of war"). Schwartz added, "A certain former President was definitely part of the inspiration for parts of this song."
As the song unfolds, listeners are left to ponder whether the protagonist will fall prey to his hubris and greed or if he will ultimately recognize the folly of his ways and regain control over his perilous habits.
In addition to the song, Schwartz will soon release an accompanying music video, shot on 9mm film and directed by longtime collaborator Dani Barbieri of Two Truths Productions.
Listen to "Icarus In Motion" below.