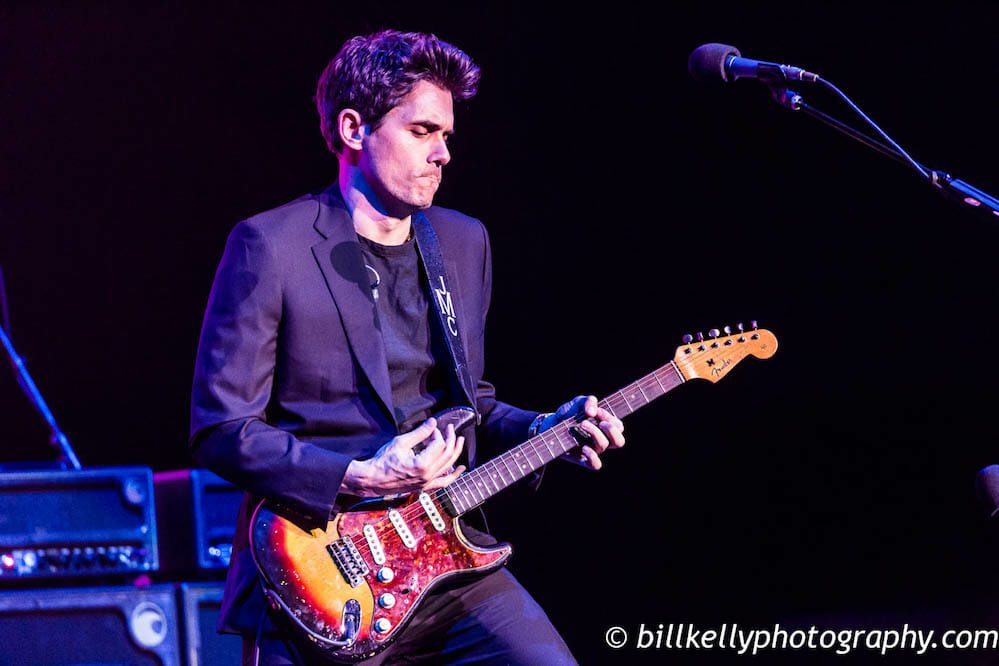 John Mayer Talks Future of Dead & Company on 'Watch What Happens Live With Andy Cohen'
Hana Gustafson on October 3, 2023
Photo Credit: Bill Kelly
On Monday night, John Mayer joined Andy Cohen as a guest on his Bravo talk show, Watch What Happens Live. During the 30-minute television segment, the pair shared banter and stories, leading into the program's question-and-answer session, when a fan asked the show's guest about the future of Dead & Company and the chances of the band returning to the road. 
In a video clip that has since been shared via YouTube, the fan, clad in a Bertha-inspired-flower crown, asked Mayer about the future of the Grateful Dead-adjacent project. She asked: "Even though you just finished the Final Tour, what do you think the chances are you'll play with Dead & Company on the road one day?" 
Rather than defuse interest in what's to come from the ensemble, which includes Bobby Weir, Mickey Hart, Otiel Burbridge, Jeff Chimenti, Jay Lane, and, of course, Mayer, he stoked the fire with hope for fans and followers. "I have to believe that we love this music so much we're gonna play shows. We're just trying to figure out what that looks like in the future. Everyone has it in their hearts to keep playing." 
Before the aforementioned statement, Mayer quickly picked up the exact wording of the question, making it clear: "On the road is kind of an interesting question." While it certainly might limit what's to come, Mayer's statement still sparked anticipation for hopefuls of more Dead & Company live shows. 
Notably, Cohen introduced Dead & Company's Citi Field stand on July 15, 2022, warming up the audience and expressing his excitement to see one of his favorite bands. Cohen has been a longtime fan of the San Francisco jamband, having shared stories of seeing the storied ensemble during his teen years.