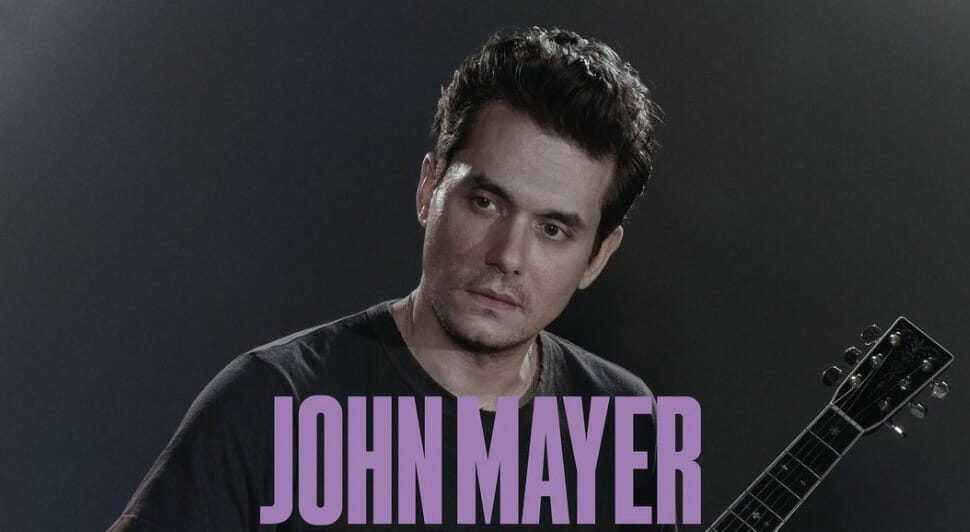 Today, renowned American guitarist John Mayer announced he'd decided to tack on a string of fall tour dates to his solo tour. Mayer will now continue to perform through October into mid-November with 17 new stops.
The fall dates will kick off with a performance on Oct. 3 in New York City. From there, the Dead & Company member will perform in major cities, including Boston, Philadelphia, Nashville, Tenn., Tampa, Fla., Indianapolis, Chicago, Baltimore, Md., Belmont Park, N.Y., Charlotte, N.C., Atlanta, Dallas, Houston, Austin, Texas, Salt Lake City, San Francisco, Calif., and finally, Los Angeles, which will bring the tour to a close on Nov. 10.
"As a dear friend once told me, 'never block a blessing.' Something very special is happening out here and I want to keep it going – It's too good for my soul," wrote Mayer on social media announcing the tour. "Thank you for making it such an incredible run so far…"
Notably, in his message, Mayer announced that dates for the U.K. and Europe are en route.
Tickets for Mayer's fall dates will go on sale Friday, March 31, at 9 a.m. local time. An exclusive fan presale will be available on Wednesday, March 29, at 9 a.m. local time through Thursday, March 30, at 10 p.m. Sign up to access a unique presale code now and learn more here.