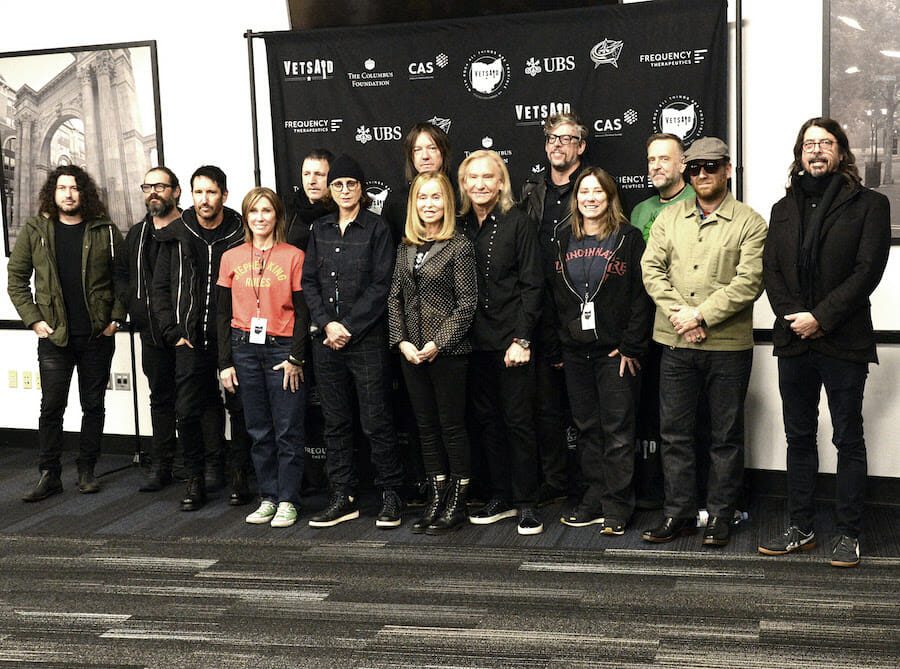 Photo by Rick Diamond
Joe Walsh is gearing up to host the highly anticipated seventh annual VetsAid benefit show. Alongside his national nonprofit veterans' organization, VetsAid, the musician–a multiple Grammy Award winner and a recipient of the Kennedy Center Honor–has announced an impressive lineup set to perform at The North Island Credit Union Amphitheatre near San Diego on Sunday, Nov. 12, 2023.
The illustrious roster of performers headlining this year's charity event includes Jeff Lynne's ELO, The War on Drugs, The Flaming Lips, Lucius and a special guest appearance by the iconic Stephen Stills.
Joe Walsh's enthusiasm for the event was palpable as he shared in a press release, "VetsAid is back for 2023, and we're taking it outside in beautiful San Diego to support California's veteran population." He enthusiastically highlighted the exceptional musical lineup, celebrating ELO's first show since 2019, The War on Drugs' unique prowess, The Flaming Lips' unbridled creativity, Lucius' captivating vocal artistry and the special touch that Stephen Stills brings.
VetsAid has evolved into a significant annual celebration since its inception in 2017, with previous concerts held at notable venues such as the EagleBank Arena in Fairfax, Va., and Tacoma, Wash. The event also traveled to Houston and adapted to the challenges posed by the pandemic with online editions in 2020 and 2021. In 2022, the show returned to a live audience with an explosive lineup in Columbus, Ohio.
A cornerstone of VetsAid's mission is the direct allocation of net proceeds from the concert to support veterans' services charities. With a meticulous selection process facilitated in partnership with the Combined Arms Institute, VetsAid has disbursed an impressive $3,000,000 in grants to date. The focus for 2023 is to support organizations based in or operating on the ground in Southern California, a region with a strong veteran presence. Grant applications are currently being accepted through the VetsAid website here.
Having experienced personal loss as a Gold Star son (his father was a flight instructor for the first US operational jet-powered aircraft, the Lockheed F-80 Shooting Star, and died while stationed and on active duty in Okinawa), Walsh is deeply committed to the well-being of veterans. Through the annual benefit concert and the establishment of VetsAid, he is dedicated to raising funds and awareness for the ongoing needs of returning soldiers and their families, acknowledging the sacrifices made for the nation.
Tickets for VetsAid 2023 will go on sale to the public starting from 10:00 am Pacific time on Friday, Aug. 18, via www.ticketmaster.com. Further information can be found at www.vetsaid.org.