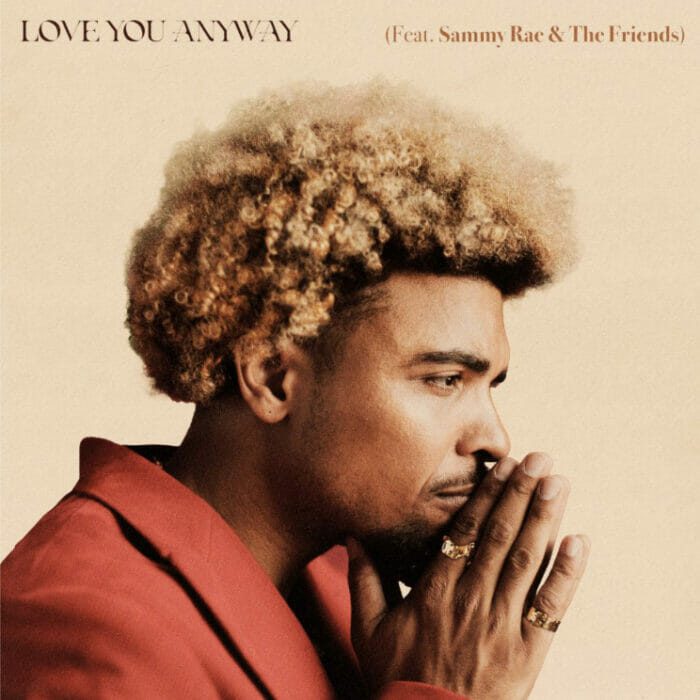 Photo by Emmanuel Afolabi 
Today, soul singer and songwriter Devon Gilfillian and indie singer-songwriter Sammy Rae released a moving and collaborative rendition of the former's song "Love You Anway." The original recording of the song is the title track of Gilfillian's acclaimed new LP, which was released on April 7, 2023.
The euphonious song is a balanced effort, with Gilfillian and Rae's voices distinct and vivid as they trade off verses before uniting on the chorus. Both are backed by vocals and distant guitar, which flow and grow in volume as the lyrics and their meaning unfold.
"My dream is for this song to bring all communities together to have a conversation," said Gilfillian of the song. "There's so much hate in this world that we could lessen just truly getting to know each other. I'm honored that Sammy Rae has added her incredible voice to this song. I saw her perform at Bonnaroo and fell in love with her music and her message. I know it may be idealistic, but I hope this song brings some change and light to the world." 
The backing found on the track is a gift from Sammy Rae & The Friends, a Brooklyn, N.Y.-based collective of dreamers and artists who consider themselves a family first. Fronted by Connecticut native, singer and songwriter Sammy Rae, the group's influences run from classic rock to folk, funk, soul and jazz.
"It's my honor to be featured on a song as beautiful, close-to-the heart and relevant as this one," added Sammy Rae. "The melody and lyrics speak to any and all of us, and Devon's compassionate voice and writing are so comforting." 
Gilfillian is currently on a headlining tour across the country. The Love You Anyway Tour, which kicked off earlier this week in Columbus, will include a hometown performance at Brooklyn Bowl in Philadelphia on Sept. 28 and an evening at the Los Angeles' legendary venue, The Troubadour, on Oct. 27. The tour will wrap on Nov. 29 in Santa Fe, N.M. Learn more and find tickets here.
Read Relix's spotlight piece with Gilfillian here.
Listen to "Love You Anyway (Feat. Sammy Rae & The Friends)" below.