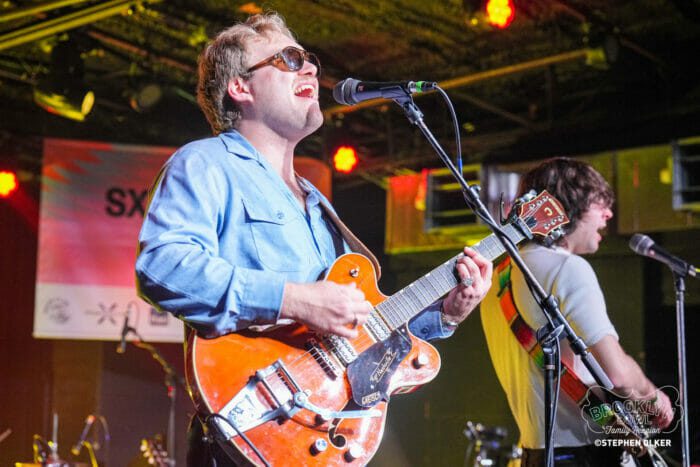 Photo Credit: Melissa Bordeau
On Friday, March 17, the skillfully curated Brooklyn Bowl Family Reunion took place at Empire Control Room & Garage in Austin, Texas, over the 2023 iteration of SXSW. This year's event culminated in 20 live performances representing the wide variety and musical excellence that is celebrated at Brooklyn Bowls across the country.
The Lone Star State festivities got underway with tunes from folk rock ensemble Goodnight, Texas, who opened up the event at the 15,000-square-foot live music space. The husband and wife team of Michael Trotter Jr. and Tanya Trotter, otherwise known as The War and Treaty. Sir Woman, Wild Child's Kelsey Wilson's side project, livened up the venue with choice numbers.
In continuation of the first day of the event, which was curated by Relix, Oh He Dead delivered indie-infused soul numbers up until Devon Gilfilian's highly anticipated frame. As afternoon turned to dusk, Eshu Tune (Hannibal Buress) ascended on stage for his set at the Bat City jubilee. Prior to the final set of the night, Norway's Orion's Belte ignited the stage with their Scandinavian take on psych rock, ahead of hometown heroes White Denim, who cut into a 13-song set, which pulled from their staked discography and just about burnt the place to the ground.  
After the four-piece rock group left the stage, Dead Inside spun a set of vinyl that pulled from Grateful Dead fan favorites and choice deep cuts. Festivities came to a close in the early morning hours of Saturday, March 18, and picked back up around 1 p.m., with music by Brigitte Calls Me Baby. Consequence hosted follow-up and brought forth additional sets by Why Bonnie, Barrie and Sunflower Bean.
The Nude Party pulled from their 2023 released LP, Ride On, to close out the day portion of Saturday's Brooklyn Bowl Family Reunion. The evening portion of the event picked back up at 8 p.m., with a set of music from New York's own, Arcy Drive, prior to a takeover by alt-rockers The Moss. Ron Gallo emerged before Thee Sacred Souls, who ran through a selection of material inspired by '60 soul and '70s R&B. 
To follow, Gin Pham, of the Transgender Education Network of Texas, was invited to the front of the room by Low Cut Connie to share some words about transgender rights. With the vibes and spirit of the yearly occasion at an all-time high coming off of two unbelievable days of live music performances, the final act, Low Cut Connie took their spot on stage. During their set, the Philadelphia-based ensemble ran through a series of desirable tunes that kept the crowd grooving into the first hours of Sunday morning. 
Lucas Sacks, the Director of Booking for Brooklyn Bowl Williamsburg and Philadelphia offered, "Our 4th annual Brooklyn Bowl Family Reunion feels like an SXSW institution at this point. We've curated and produced a diverse and eclectic lineup for music fans with 20+ artists reflecting on the core values of Brooklyn Bowl. We could not be happier to work with the Empire & Resound teams, our Texas family, and can't wait to celebrate five years in 2024!"
In addition to performances, the Brooklyn Bowl Family Reunion also provided event staff, musicians and others associated with SXSW, the opportunity to relax and unwind in the Relix Roadie Lounge, where they provided gifts and treats from Ernie Ball, Hohner, Guayaki, Cloud Water, Deering Banjos, D'Angelico Guitars,  and more! 
All ticketing logistics were provided by our dear friends at Dentity, whose "Web3 credentialing platform [which] provides venue operators with new technology to improve how they produce their events, whether through the lens of consumer data privacy or by implementing sophisticated, sponsored digital loyalty passes, VIP experiences on-site, exclusive offerings, and content."
The 4th annual Brooklyn Bowl Family Reunion was made possible by a team of partners, including The Cantina brought to you by Diageo featuring Captain Morgan x Vita Coco, Crown Royal, Loyal 9 and Ciroc, Dentity: Digital Credentials, Dos Hombres Mezcal (that's the Breaking Bad guys' mezcal!), Cloud Water CBD Water, and more. A very special thank you to all the sponsors, the incredible staff at Empire Control Room & Garage, Resound Presents, SXSW, and all the fans that made it possible.
Check out a selection of photographs from Saturday, March 18 below. Click this link to read more and views additional pictures via Friday's festivities.
Photos courtesy of Stephen Olker: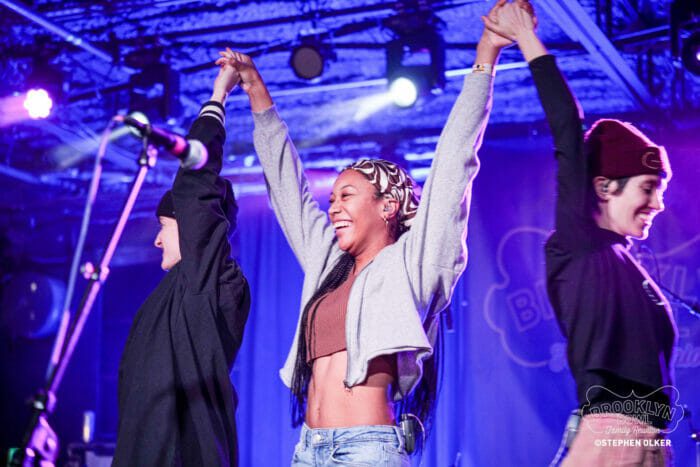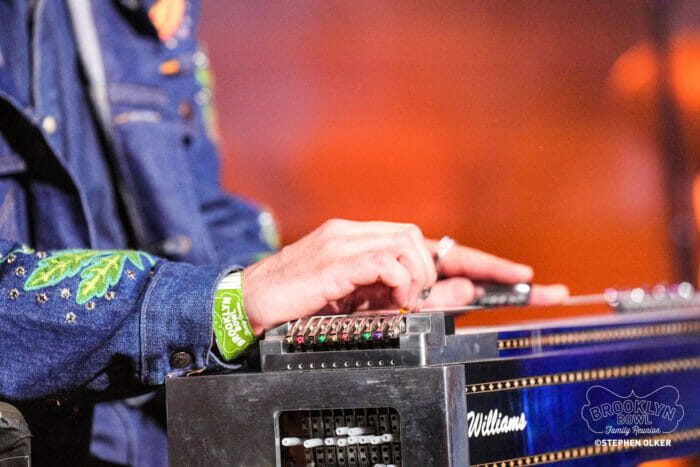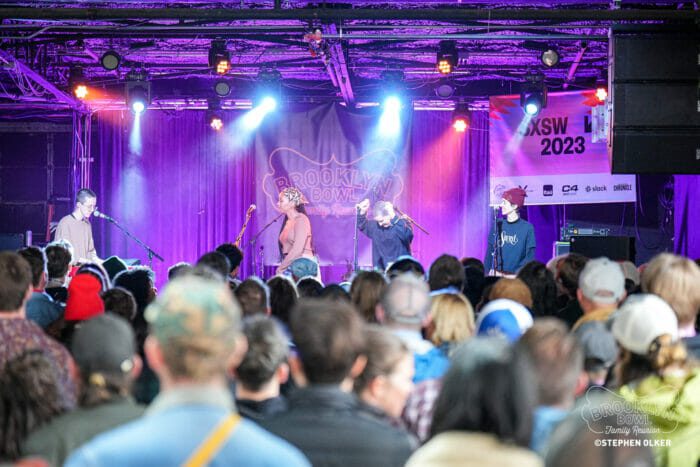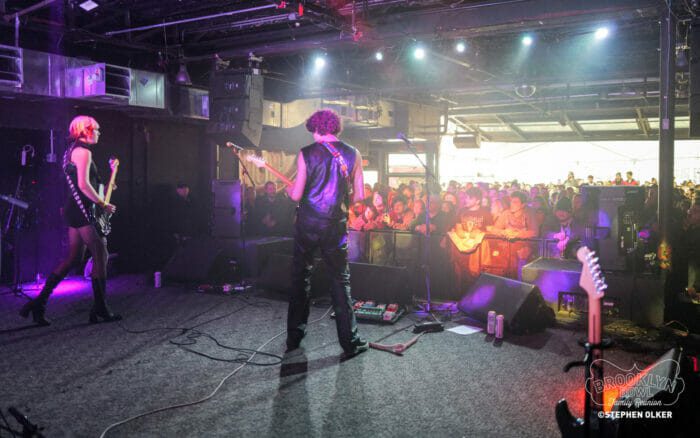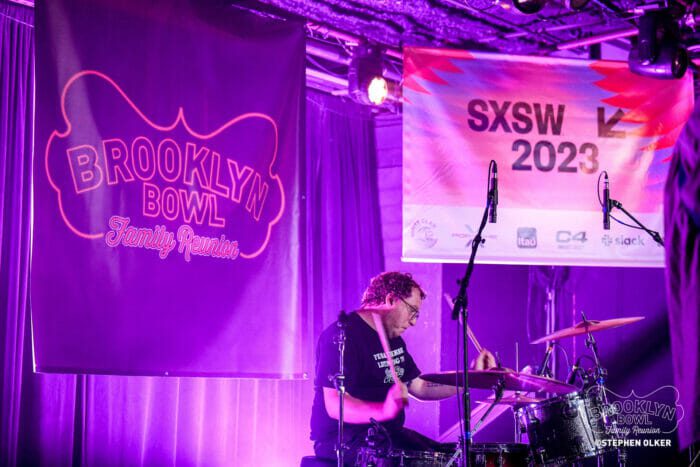 Photos shared by Melissa Bordeau: