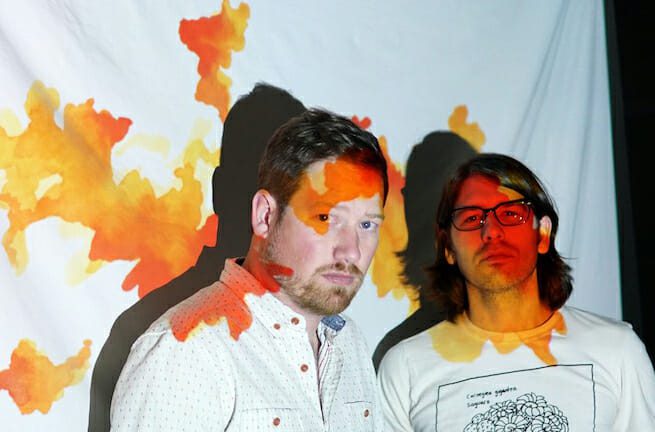 Photo: Brian Adler
***
"We've played together forever," Shannon Koehler says, while checking in from a sunny corner of his Bay Area apartment. The drummer/ vocalist is setting the scene for On the Other Side, his latest release with his older brother Spence under their animalistic pseudonym, The Stone Foxes.
Birthed out of precautionary pandemic practices in the Koehler family basement, the 10-track record is layered with colossal guitar riffs, big beats and mighty horns that capture the release of the post-lockdown world.
"As kids, we watched The Good, the Bad and the Ugly, and we have always liked those Spaghetti Westerns—mostly for the music. For whatever reason, we kind of clicked into the right groove," Spence says, zeroing in on the sonic theme of their album opener, "Man's Red Fire."
While that number was conceived out of fear for the ever-changing climate, the set's second track twists the narrative, shifting mother nature from a victim to a stone-cold executioner. "Marcus Stevens was the saxophone player who did the arrangements on 'Help Me Now' and 'Time Is a Killer'— he did the horns on 'Man's Red Fire,' too—and we had Elliott Peck on vocals, as well as Kelly McFarlane and Zola Johnson," Shannon adds. "If you stick around and play long enough, then you end up bumping into and playing with quite a lot of people."
One of those collaborators is Grahame Lesh, who appeared with the band when they celebrated the release of their new album at San Francisco's Great American Music Hall in late November. Lesh later joined Shannon on the road for some dates in support of On the Other Side, subbing for Spence, who was taking a break from touring.
"I just got hit up to be the touring guitar player. It was a fun challenge to tackle all the songs from The Stone Foxes' whole career, [which began in 2005]. I got to hear all the new stuff early, learn all that, and meet up with the two of them and learn Spence's riffs straight from him," Lesh says. "It's been a really great experience, but it's a totally different kind of music when it's played live. Some of it is meant to be a little jammier."