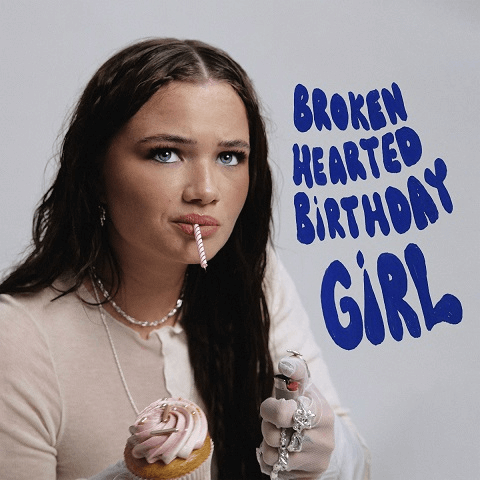 Danish pop sensation RoseeLu has just shared her brand new single 'Brokenhearted Birthday Girl' via Republic Records.
A single that marks a new chapter for the rising artist who has evolved her artistry and sound to make her more relevant than ever. With her honest, relatable storytelling and original soundscape, RoseeLu has carved out her own unique pop sound that seamlessly merges new school nostalgia and raw modern pop. Her music echoes the sounds of the 90s and early 00s, infused with elements of soul and hip hop, as her pitch-perfect, powerhouse vocal ensures that RoseeLu stands out from the crowd. Listen here:
"I wrote this song because I've felt like shit on several birthdays. I like to turn emotional roller coasters into songs and release them in the hope that they land somewhere that they are needed, and relieve pain. Just like a cup of chamomile tea with a big spoonful of honey works on a sore throat – music is healing. My sound universe contains joy and euphoria as well as sadness and fear, as I believe that our greatest task in life, is to process the things we cannot change, but still carry with us in our backpack of life. We need to make sure that our backpack doesn't become so heavy that we project our own issues onto others and pass it on like a blunt at a college party."
RoseeLu released her first single 'Playing Alone' in 2021 which was in A-rotation on P3 Radio (equivalent to BBC Radio1). Her second single 'Fuck With My Feelings' was Pick of the Week at The Voice (most influential commercial radio station in Denmark) and as Billboard predicted back in 2021 – RoseeLu performed in front of thousands of people at Northside Festival, Nibe Festival and Roskilde Festival in 2022. Since then, RoseeLu has put all of her energy into her songwriting. 'Broken Hearted Birthday Girl' is her first release in over 9 months and marks an exciting new chapter in the artist's career.
Connect With Roseelu: