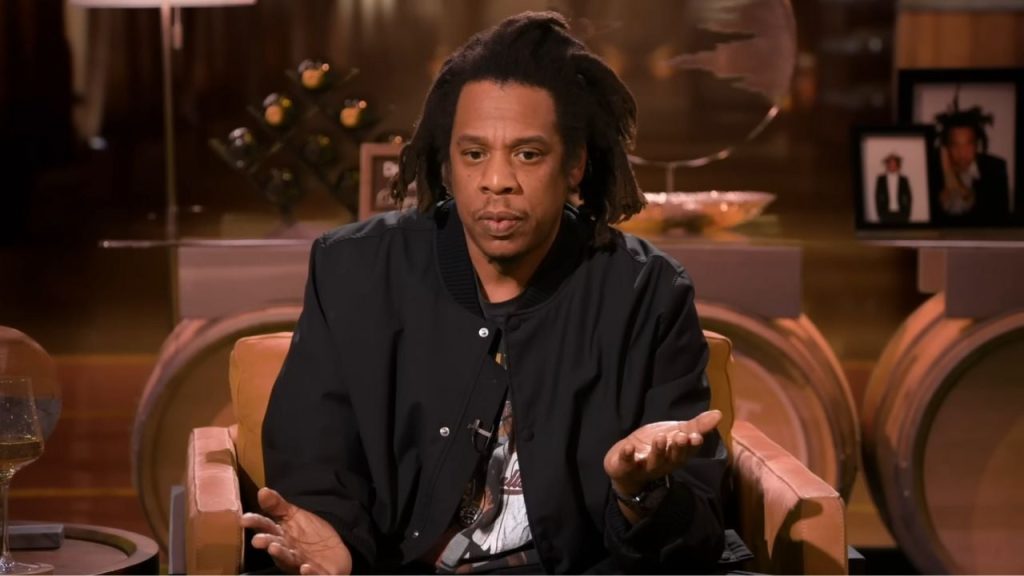 Jay-Z, the rap legend and entrepreneur, has taken a bold step in his latest business venture. Through his company Roc Nation, he has penned a letter to New York City, advocating for the construction of a casino in the iconic city of Times Square. With the belief that his partnership with Caesars Palace makes him the ideal candidate, the business mogul aims to secure a contract to bring a casino to this renowned New York City street.
Times Square's Decline Amidst The Pandemic
As the COVID-19 pandemic continues to impact the world, Times Square has experienced a significant downturn in foot traffic. With office workers continuing to work remotely, local businesses and restaurants in Times Square have suffered. 
According to a New York Times article, Manhattan neighborhoods, including Times Square, have seen substantial vacancies in office spaces, negatively affecting the area's vibrancy.
Jay-Z's Vision For Every Day New Yorkers
Jay-Z's proposal to establish a casino in Times Square aims to revitalize the area and provide opportunities for "everyday New Yorkers." By creating a casino, he envisions boosting local businesses and stimulating economic growth in a district significantly struck by the pandemic.
According to a recent report by Forbes, the Marcy Ventures owner's net worth has reached an impressive $2.5 billion, further solidifying his position as one of the wealthiest figures in the music industry. The casino venture could contribute to his ever-growing wealth.
Despite Jay-Z's ambitious plans, he is not alone in his pursuit of acquiring a casino in Times Square. Billionaire and New York Mets owner Steve Cohen, also seeks to secure the bid. 
The winner of the bid is expected to be announced later in 2023. This is not the first time Jay-Z has teamed up with investors in an attempt to bring a casino to the bustling heart of New York City.
Updated by Chris Samuel (5/11/2023)
Jay-Z Teams Up With Investors To Bring Casino To Times Square
Jay-Z has significantly succeeded with business ventures outside his legendary rap career. He is teaming up with investors in his latest venture to bring a casino to Times Square in New York City.
Legendary rapper Jay-Z was set to collaborate with investors to bring a casino to Times Square in New York City.
According to a New York Post report, Jay-Z's Roc Nation has partnered with real estate investment firm SL Green and Caesars Entertainment to launch a casino at SL Green's 1515 Broadway Office Tower.
Head Of Entertainment HOV
Roc Nation is expected to oversee entertainment programming at the casino. HOV, who recently invested in SpaceX's robo-pizza startup, released a statement about his new business venture,
"New York is the epicenter of culture. We have an opportunity to create a destination at the heart of the true crossroads of the world," Jay-Z said. 
SL Green CEO Marc Holiday also shared details about the casino. It will be approximately 250,000 square feet, have eight floors, restaurants, and an 800-room 5-star hotel built above it.
The Pattern Of Rappers Investing In Gambling  + Underlying Agenda
With such an influential rapper like Jay Z teaming up to invest in the new casino, it highlights a possible hidden agenda in gambling culture within the hip-hop community. 
Rap icon Nicki Minaj is one of many rappers that promote gambling. MaximBET named her creative director, in which she will be actively involved in the company's plan for online gambling. 
Additionally, rap superstar Drake, a big gambler, recently promoted a new betting platform involving cryptocurrency called Stake this year.
However, gambling has a tragic history within the Black community. Recently, Migos rapper Takeoff took a fatal shot while gambling in a dice game that went wrong in Houston. Migos often spoke about their gambling habits, and one can say it was a part of their culture. ​​