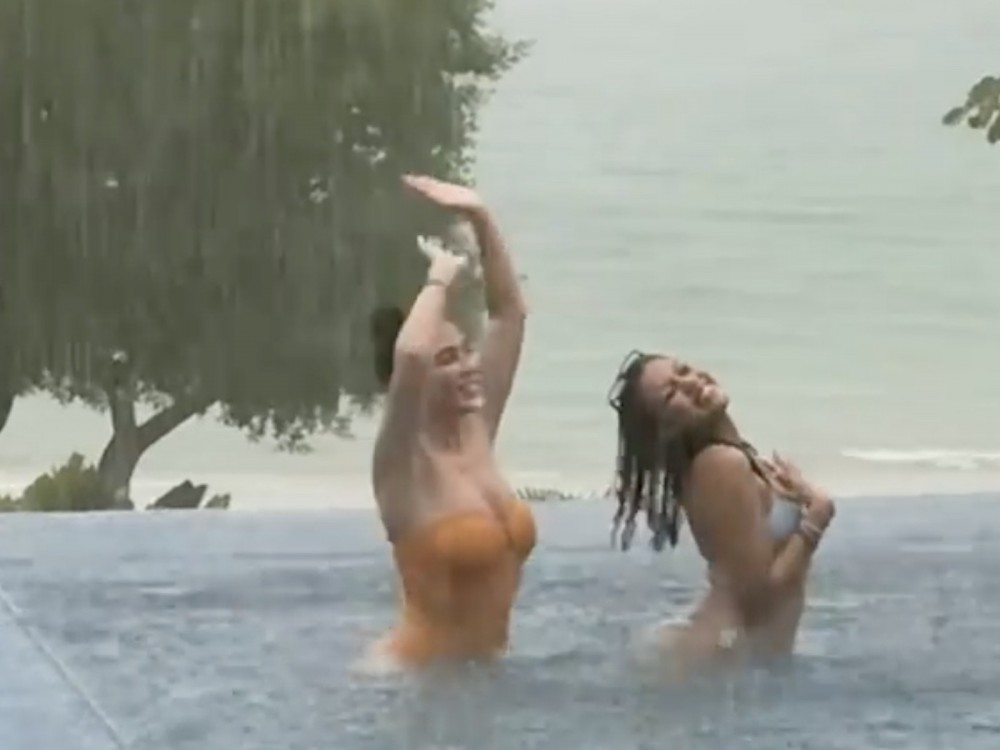 Vixen Truly Young knows the importance of June 14. The hip-hop daughter to rap icon Dr. Dre has come forward to acknowledge her mom Nicole Young born day with a special birthday shout-out.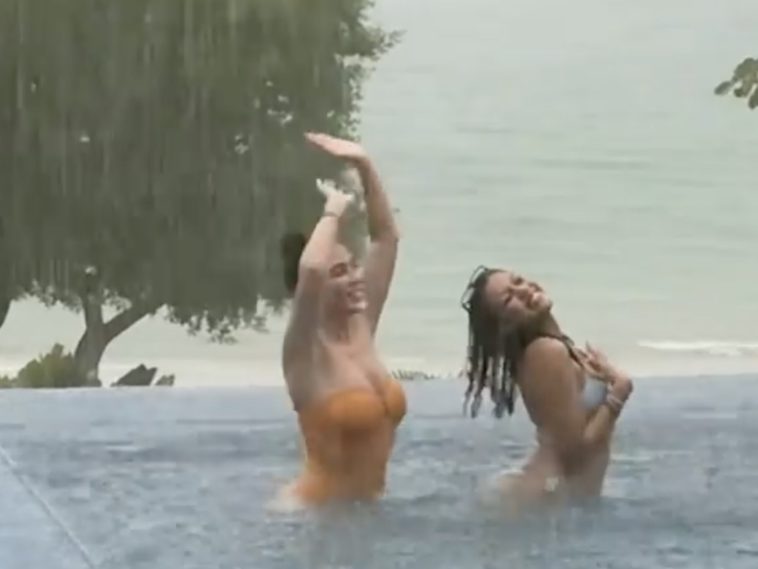 149 Views
Comments Off on Truly Young Twins W/ Her Mom In Must-See Birthday Pic
Truly Young Twins W/ Her Mom On B-Day
The Doc's mini-me hit up Instagram with a must-see post. She shared both a snapshot of them looking like actual twins and also footage of themselves turning up in a pool.
"Happy Birthday Mom!!! 💞💞"
New Lawyers For Dre In Divorce Case
Nicole's ex-husband and music icon recently had to hire new legal counsel after the judge decided Dre's previous team — including celebrity divorce lawyer Laura Wasser — had a conflict of interest. One of them had been Dre and Nicole's family attorney for years.
Young's lawyer, Samantha Spector, had been trying to disqualify King and Wasser from the case, since Young claimed King had acted as she and Dre's family lawyer since the couple was engaged. The move is a major victory for Nicole and Spector — another of Tinsletown's biggest legal names, who often faces off against Wasser. (Page Six)
Dr. Dre + Nicole Young Want To Be Single
The estranged couple requested for a judge to sign off on them legally ending their marriage once and for all. The act of a judge signing off is significant because it will free Dre and Young to re-marry even if their divorce case isn't over.
They have yet to come to an agreement on how to split up Dre's $800 million fortune, but once the judge signs they will be legally "single" and free to re-marry while they hash out the financial issues. (Page Six)
Dr. Dre's Still At War With Nicole Young
According to reports, Dre recently filed new legal docs in his divorce with Young. He claims her abuse allegations are bogus and has ignited massive stress for him.
In the docs, obtained by TMZ, Dr. Dre also accuses Nicole of bringing up abuse claims to squeeze money out of him. He says she didn't even raise the allegations until after she filed for divorce and realized the prenup prevented her from staking claim to half his wealth. According to the docs, Dre claims Nicole's allegations are "appalling" and false. Likewise, he shoots down her claims he abused her before they got married, including the night before their wedding. (TMZ)