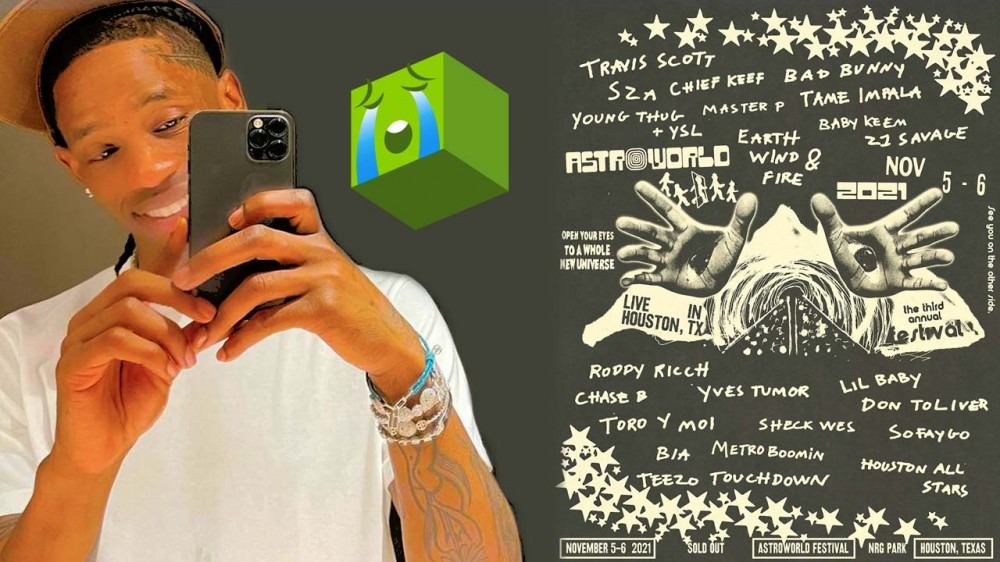 Following this weekend's deadly disaster at the Astroworld Festival in Houston, an injured attendee is suing Travis Scott and other involved parties. The incident on Friday of the two-day festival left eight dead and dozens injured.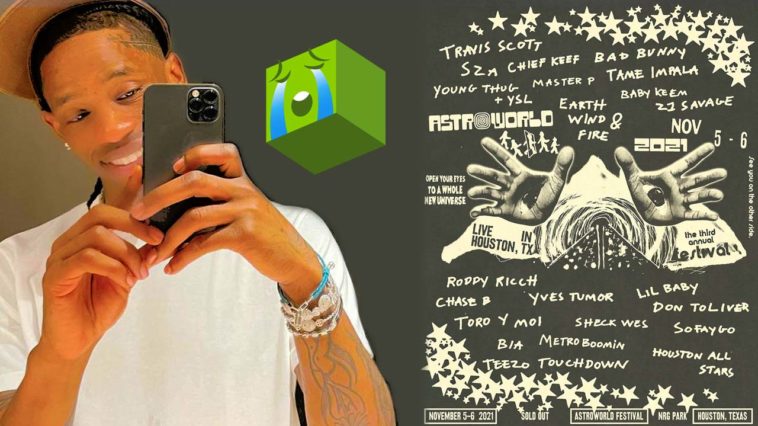 99 Views
Comments Off on Travis Scott, Drake Being Sued Over Astroworld Tragedy
Travis Scott, Drake And Live Nation Being Sued For Astroworld Incident
A concert-goer at Travis Scott's popular music festival Astroworld is suing the rapper and producer following a deadly crowd surge on the first day of the festival.
In what might be the first lawsuit of many, attendee Manuel Souza is suing Scott, Cactus Jack Records, Drake, Live Nation and others for $1 million dollars. The lawsuit claims this tragic event was predictable and organizers "made the conscious decision to let the show go on, despite the extreme risk of harm to concertgoers that was escalating by the moment." Souza himself suffered multiple injuries as he was trampled by the crowd.
Travis Scott has since put out a statement and is facing backlash from claims that say he continued the show despite the signs from the crowd that something was wrong.
Travis Scott's AstroWorld Tragedy: What Happened As It Happened Per First-Hand Accounts
Travis Scott's annual Astroworld festival ended in tragedy late Friday night and eight people were confirmed dead with hundreds more injured at the sold-out event at NRG Park in Houston.100,000 tickets were sold out for the two-day event. Festival doors opened at 2 pm and there are pictures of crowds running through the gates excited for a fun night ahead. But there were ominous indications from early on that crowd control was lacking.