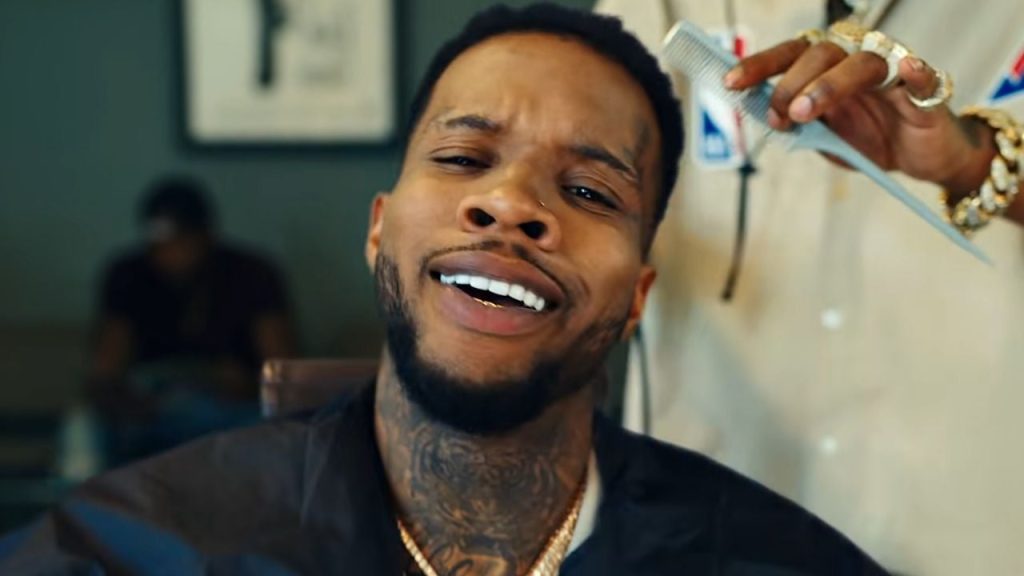 In an update for his loyal fans, Tory Lanez shared a video clip across his social media platforms from his prison cell. The video serves as an update on his present circumstances and a promotion for his deluxe album, Alone At The Prom. 
'Alone At Prom'
On September 25, 2023, Tory Lanez shared a video clip with audio from his prison cell across his social media platforms to update his loyal fans. During the call, Lanez describes his conditions in county jail, including 24-hour lockdown and confinement in a small cell without "windows or mirrors." He stated:
"With all the disadvantages against me, my head has always been held high. I want y'all to know I'm in great spirits. My drive and my ambition is growing stronger and stronger every day. I'm so proud of how y'all been moving in my support. I know this feels like a scary time but don't be afraid. This s**t don't spark no fear in my heart at all … .The music, the videos and all the projects you wanted….let's just start with the one you wanted the most, The Alone at Prom Deluxe."
Fans have expressed their excitement and support for Lanez in the comments section of his post.
One fan commented, "When did he get the chance to record??" Another Fan stated, "Free Tory Lanez!!  we 'bout to feast!! This phone call marks one of Lanez's few public statements since his sentencing.
Tory Lanez Ties The Knot Behind Bars
On September 19, Lanez was transferred from county jail to North Kern State Prison in Delano, California, to serve his 10-year sentence.
In other related news, the Canadian artist recently tied the knot with his son's mother, Raina, in a secret ceremony. Despite his ongoing legal battle and serving a 10-year sentence for the shooting of Megan Thee Stallion, Lanez remains determined to continue his artistic journey and interact with his fans from behind bars.
Young Thug Releases 'Business is Business' From Prison
Similarly, fellow artist Young Thug also made moves behind bars. The Atlanta rapper recently released his album Business is Business from prison, showcasing his resilience and determination to continue his artistic journey despite incarceration.