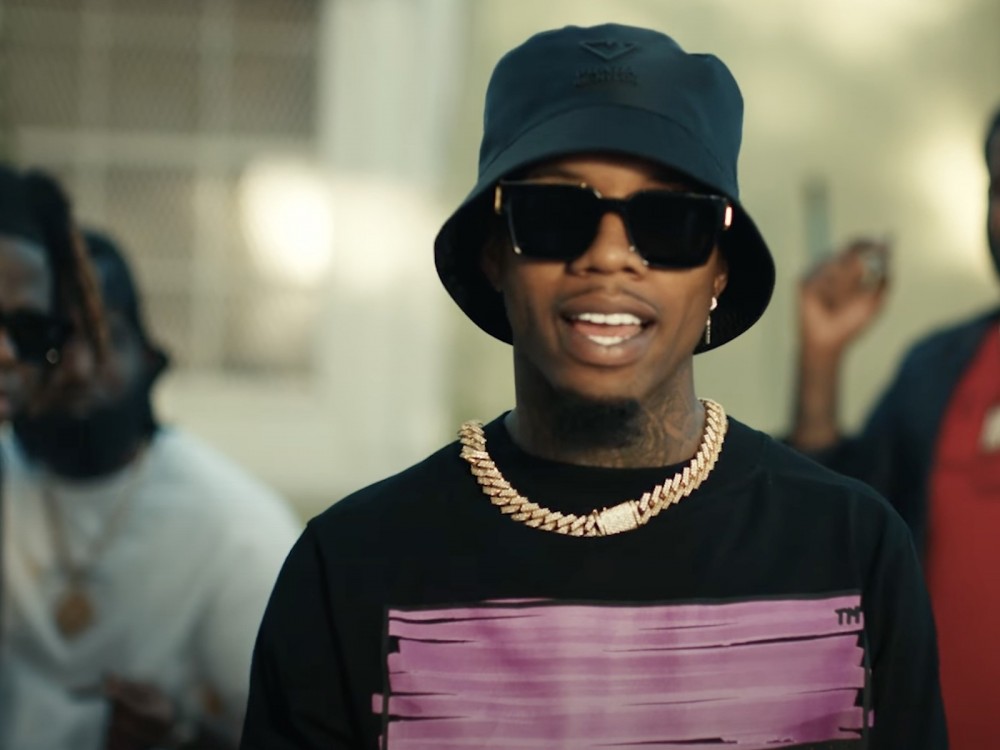 Rap crooner Tory Lanez is keeping his word on delivering audio flames. The hip-hop star has released his new must-hear "SKAT" anthem to the world featuring North Carolina hitmaker DaBaby.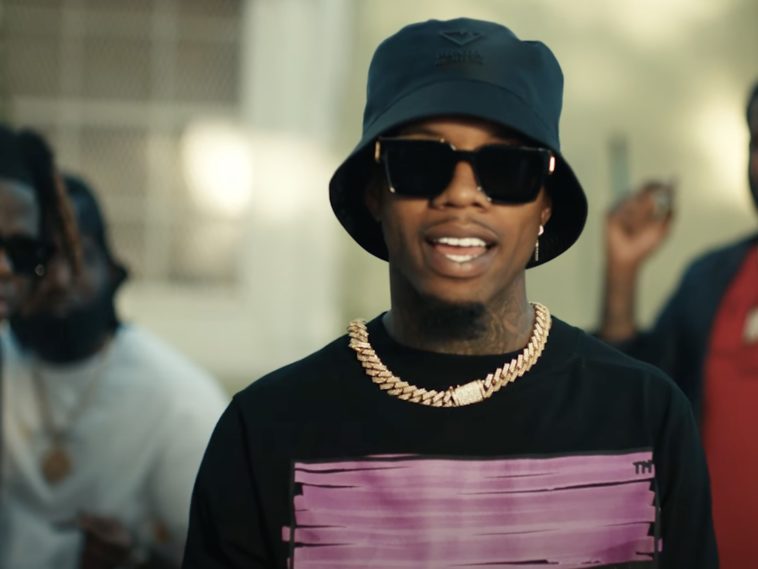 149 Views
Comments Off on Tory Lanez Keeps His Promise + Drops 'SKAT' W/ DaBaby
Tory Lanez Keeps His Promise
Following days – and actually months – of promotion, Tory finally hit the green light on his new single. The record is a pure turn-up anthem and features Lanez setting the tone while Baby comes through with his signature hard-hitting lines. TL opens up the record talking about his money-making ability and iced-out accessories.
"Wrist so wet I might drown
B*tch, don't talk, you goin' downtown (Okay)
I done made 6 half for the whole week
Plug want a player then I'm goin' O.T (Okay)
I just made 457 on Wok
I'll hop in that Scat and I'm bendin' your block (Okay)
N*gga wanna scrap, well, then, let it go rock
My lil' n*gga got it, I bet he gon' pop (Okay)
I can make 10 on face no fillin', 6 dot like Krillin"
Chris Brown Can't Wait
A few days ago, Lanez went to his Instagram page to officially announce the joint effort with himself and Baby arriving today. Tory credited quarantine goals practically ending and showed off the song's cover art.
"…. F*CK IT .. OUTSIDE BACK OPEN ….TIME TO F*CK THE WORLD UP 🌍 ……#SKAT feat @dababy …… THIS MONDAY !!! …… PRE SAVE THE SONG NOW .. LINK IN BIO 🥶🥶🤬🤬🤯🤯 🔥🍾🔥🍾 #OneUmbrella2021 📽: @eye9five @mihailoandic"
R&B superstar Chris Brown hopped into the comments section and couldn't hold back dropping a slew of digital flames to hype up the new tune.
"🔥🔥🔥🔥🔥🔥🔥"
Tory Lanez Previously Announces 'SKAT'
In January 2021, Tory initially announced his "SKAT" anthem would arrive before summer. He also shared a snapshot presumably from the single's music video featuring himself alongside DaBaby.
"CLEARLY MY 2021 IS GOING TO BE FIRE 🔥🍾🔥🍾🔥🍾 #SKAT ! Ft @dababy COMING SPRING 🔥🐐🐐 …. ALL UMBRELLAS DROP A ☂ IN THE COMMENTS . Love y'all ❤️ thank u for always supporting me . 🥺😎🙏🏾👏🏽 🎥: @christhedirector"
Days prior, Lanez's ex-girlfriend and rap star Megan Thee Stallion ripped him for promoting the song. She also suggested the collaboration was dated.
"😂😂😂 nice try … That sh*t was old and not cleared. CRYBABY VIDEO dropping soon"
There's No More Hate In His Heart
Lanez is leaving any past issues exactly in the past. The hip-hop singer has stepped up to assure concerned fans there's zip-zero hatred or anger in his heart even after getting accused of shooting his ex-girlfriend Megan Thee Stallion and blasting her on records.
"I have 0 hatred in my heart …. hate is a weak emotion that I had to get over"