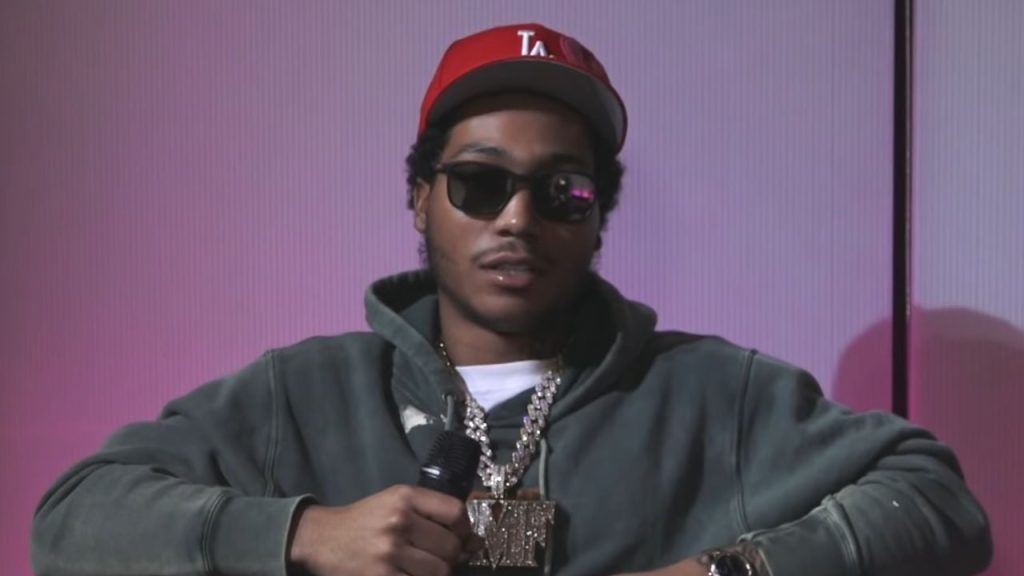 Summer Walker and Lil Meech's budding relationship has taken an unexpected turn as a New York City-based model, Tiffany Marie, claims to be pregnant with the BMF star's child. The drama unfolded when Marie contacted the R&B singer via Instagram DMs, revealing her alleged four-month relationship with Lil Meech and accusing him of ghosting her. While fans expressed skepticism about the claims, the situation has stirred up emotions, leading to tense exchanges. 
The unexpected union of R&B singer Summer Walker and BMF star Lil Meech has captured the attention of fans. Their relationship first became apparent as fans spotted the "Girls Need Love" singer accompanying Lil Meech at hosted club appearances and concerts. 
Recently, the couple made their public debut at the BET Awards on June 25, where they appeared happy and affectionate, showcasing their newfound love. 
Tiffany Marie Claims Lil Meech Fathered Her Child
The situation took a dramatic turn when Tiffany Marie, a New York City-based model, contacted Summer Walker via Instagram DMs. In her message, she claimed to have been in a four-month relationship with Lil Meech and revealed she is now pregnant. 
Marie expressed frustration over the emerging actor blocking her on social media platforms and asked Summer Walker to relay the message since he had "ghosted" her. The R&B sensation engaged in a conversation with Marie, only to have Lil Meech join the conversation and accuse Marie of lying. 
Meech took as far as to say, "stop playing before I have somebody at your job." As Marie provided a picture of a positive pregnancy test, tensions escalated, leading to Summer Walker's strong reaction. She says "you're sick, don't [hit me up] no more." 
Fans React
In the comments section of the TikTok video highlighting the situation, fans express doubt regarding Tiffany Marie's claims. Some argue that a picture of a pregnancy test is insufficient proof, leading to speculation and skepticism about the authenticity of the allegations. One fan said, "anybody can post a pregnancy test."
Neither Summer Walker nor Lil Meech has publicly addressed the situation or provided further updates or evidence.
In other recent news, Summer Walker announced the date for an upcoming project and told fans she's searching for her "third baby daddy."
NLE Choppa's Pregnant Ex-Girlfriend Goes Off
In a similar vein of relationship controversies, NLE Choppa recently faced accusations from his ex-girlfriend regarding his absence during her pregnancy and interactions with other women.