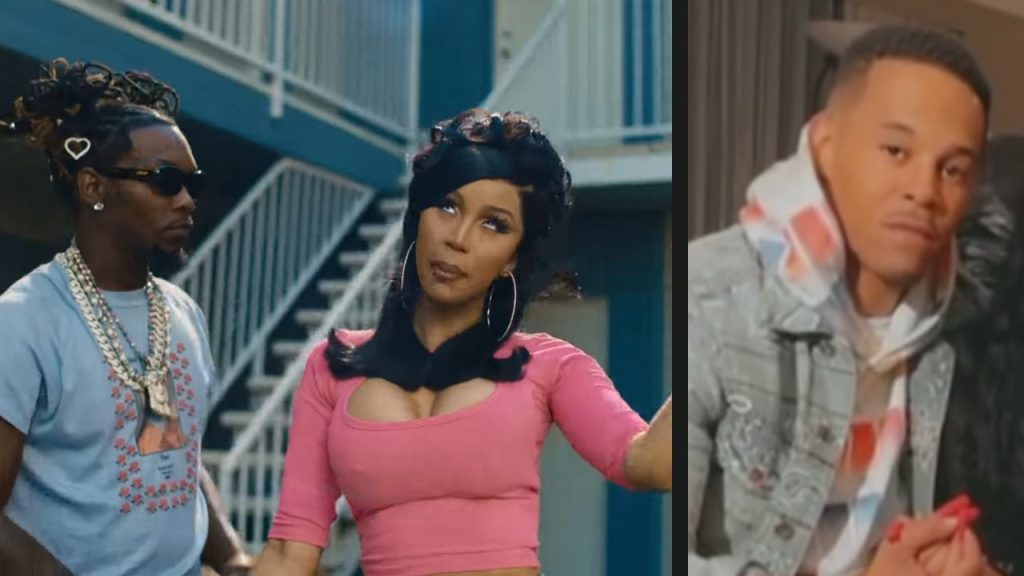 Offset and Cardi B recently found themselves in the middle of a heated online feud with Nicki Minaj's husband, Kenneth Petty. The clash began when the former Migos member messaged one of Petty's friends. 
Backstage Antics
On Saturday, September 16, a social media war between Offset, Cardi B, and Nicki Minaj's husband, Kenneth Petty, sparked after the "FAN" rapper messaged one of Petty's friends, urging him to cease his relentless jabs at his wife, Cardi B. 
Petty's associates promptly shared the private exchange of messages between Offset and their comrade. In one message, the Atlanta rapper inquired:
"Where you located? You n*ggas p**** speaking on female business with no money for war. Don't post me either since you a gangsta right. U live in CHARLOTTE too."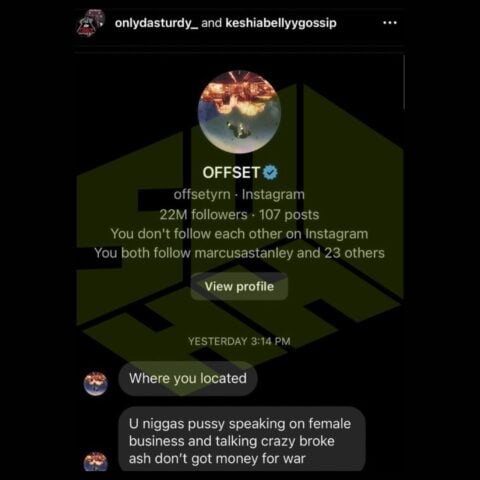 Unfazed, the associate fired back, saying, "Shut the fuck up n*gga. You ain't get no get back for dem n*ggas killing your people. Try me if you want p*ssy," a veiled reference to the tragic murder of Takeoff.
Offset Responds With Mockery
Petty then later took to a livestream to say many shocking statements, where he made a comment telling Offset, "You'll be planning ya funeral." Offset, not one to back down, retorted:
"U a grown 40-year-old man talking sh*t about a woman, you p*ssy. U n*ggas too old and don't be outside. Also, you can think what you think, but you're broke and ain't far from me. I'm not gonna say sh*t else to you online."
The catalyst for this feud was a backstage video of Kenneth Petty and his friend at the 2023 VMAs. Anticipation ran high among fans and followers of the music world as Nicki Minaj took the reins as the host of the 2023 VMAs. 
The speculation reached a fever pitch as the event approached, with many wondering if this would lead to a much-anticipated "celebrity showdown" when the Invasion of Privacy artist and Megan Thee Stallion were also scheduled to grace the stage for a performance. Meanwhile, one of Petty's associates shared the video on their story, provoking Cardi B by writing:
"Ask @iamcardib why she mad Big Queens In Da building, We just different on this side real sturdy diehard shit."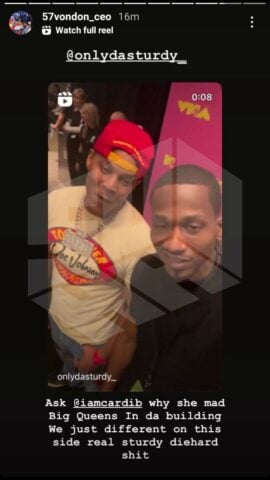 The drama escalated further when fans got involved, and the Bronx native had to defend her family against false allegations. 
Cardi Defends Her Family
Additionally, Cardi B had to defend herself and her family against false claims made by fans. One user alleged that Cardi's father is a pedophile, where they wrote "Cardi B's father is a convicted rapist.. And a pedophile too." 
The "Bongos" rapper responded saying:
"First it was the video lying on Offset, now it's lies on my dad.. I'm pretty sure ya know offenders have to take a pic every year. Keep it cute on family…Especially offenders, pedos and molesters cuz everybody gonna wanna cry when I start talking about the real pussy snatchers."
She also referred to recent rumors of Offset cheating during the live stream, confirming that he was not involved in any infidelity.
Boosie Disses Daughter In New Track
In the realm of celebrity drama, Boosie found himself embroiled in a feud with his own daughter. The Louisiana rapper dissed his daughter in a song after she publicly addressed him for taking back her pink Mercedes Benz.