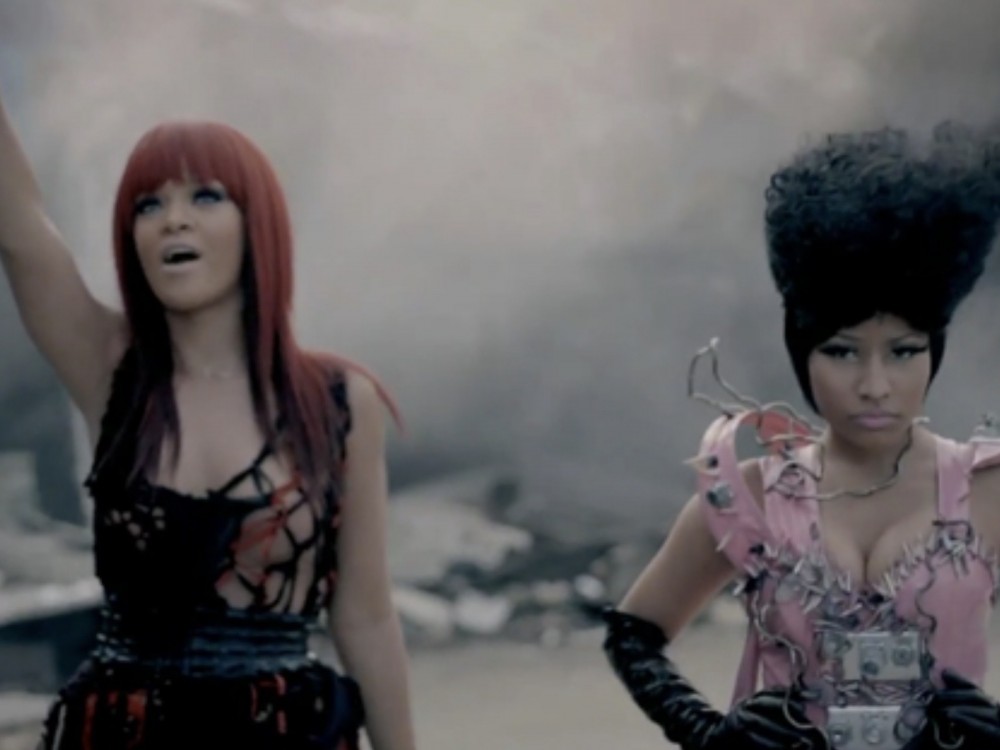 New York rapper Nicki Minaj is giving Rihanna her flowers. After the music mogul hit a major financial milestone, the rap crooner went online with some love.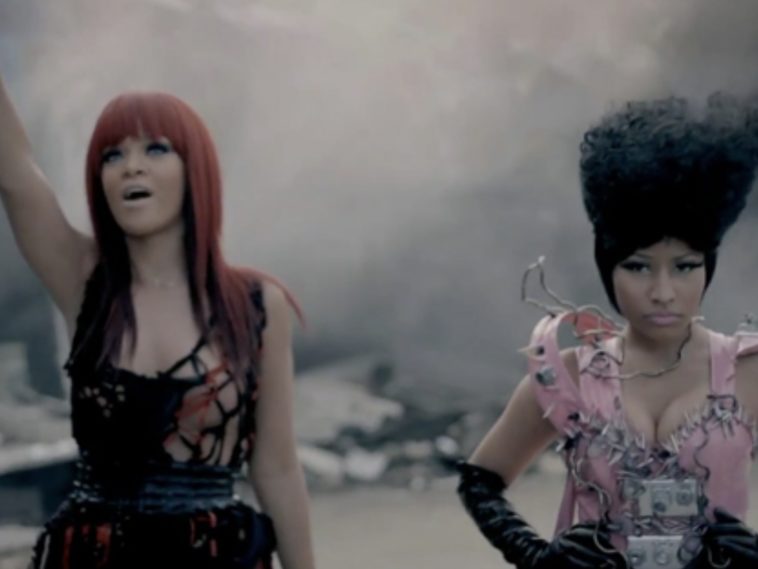 159 Views
Comments Off on Nicki Minaj Gives Rihanna Her Billionaire Flowers
Nicki Minaj Praises Rihanna
Nicki gave major love to Rihanna for reaching billionaire status. The Barbie went onto her Instagram Story with nothing but praise and left a heartfelt message for RiRi.
"a BILLI-ON here, a BILLI-ON there- Little Bajan bih – dat bag is a different size #IfthisDontInspireYou"
Rihanna's The Richest Female Musician On The Planet
Despite having friends like Nicki all over the industry, the R&B singer knows it's way deeper than rap, country, pop and soul music. The Savage x Fenty queen has reportedly earned the right to call herself a billionaire.
According to reports, RiRi didn't just hit a billion. She has an additional $700 to her net worth based on the financial success she's reaped since launching Fenty Beauty in 2017.
Rihanna is now worth $1.7 billion, Forbes estimates—making her the wealthiest female musician in the world and second only to Oprah Winfrey as the richest female entertainer. But it's not her music that's made her so wealthy. The bulk of her fortune (an estimated $1.4 billion) comes from the value of Fenty Beauty, of which Forbes can now confirm she owns 50%. Much of the rest lies in her stakein her lingerie company, Savage x Fenty, worth an estimated $270 million, and her earnings from her career as a chart-topping musician and actress. (Forbes)
The massive accomplishment arrives just as RiRi announced her culture-influenced Caramel Curves Savage X launch.
"Behind every Savage, there's a story… and who more savage than my @caramelcurvesmc !!! We don't just sell panties over here @savagexfenty, we represent the culture! 💪🏿❤️"
A$AP Rocky + Rihanna Hit Miami
In July 2021, RiRi and her ride or die boyfriend A$AP Rocky went down to Miami and were seen dining at the World Famous House of Mac, and even took picture's with the restaurant's owner. The pair were nearly matching in their trucker hat, tan t-shirt outfits.
A$AP Rocky and Rihanna Hit The Fire Escape While Shooting Music Video in NY
Rocky and his overnight ride or die most recently took over the Big Apple streets in brightly colored outfits while shooting a new music video presumably for the A$AP Mob boss' upcoming album.
Both music and fashion icons in their own right, it makes perfect sense Rihanna and A$AP Rocky would collaborate on a project such as this, wearing bright outfits drawing everyone's attention to the Bronx Fire Escape they were reportedly shooting on. This music video is thought to be a part of Rocky's upcoming album, All Smiles which he was seen working on with mega producer Metro Boomin.
"A$AP Rocky and #Rihanna spotted wearing brightly colored outfits on a fire escape and shooting a music video in NY 👀 👀 👀 (Via @tmz_tv on IG)"
This isn't the first time A$AP Rocky and Rihanna have collaborated on a music video. The duo previously linked for their "Fashion Killa" music video in 2013 which sparked premature JAY-Z and Beyoncé comparisons.