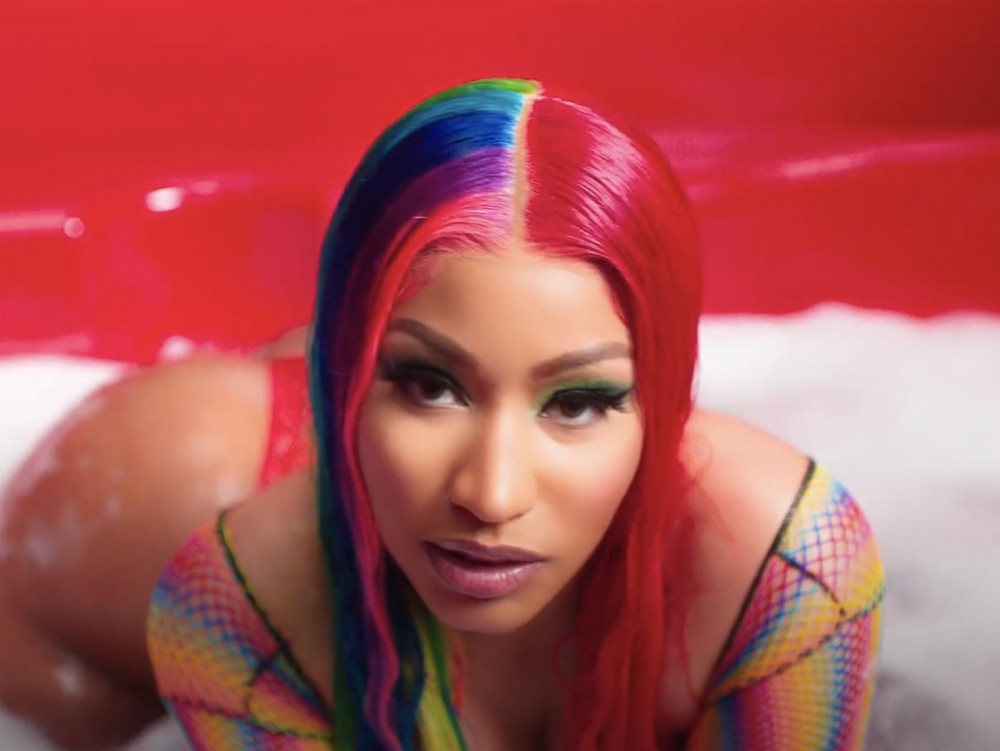 New York rapper Nicki Minaj isn't waiting around for another 72 hours. Instead, the Queen of rap has stepped up to let the world know she has big bars gearing up to drop in the form of a new song presumably called "FRACTIONS."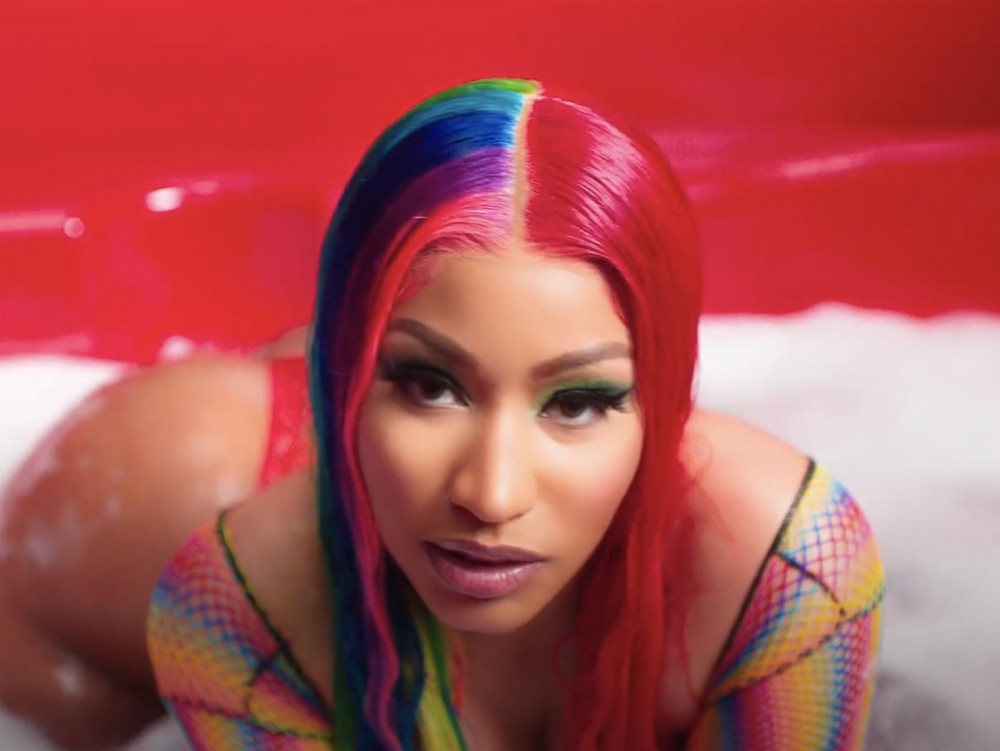 179 Views
Comments Off on Nicki Minaj Announces 'FRACTIONS' Drops Friday
Nicki Minaj Announces 'FRACTIONS' Song
Onika hit up Instagram with a slideshow of fire pics. Along with slaying in the shots, Nicki shares some lyrics and appears to reveal her "FRACTIONS" single is set for a Friday drop.
"Btchs act like they want action, heard they want action, btch we aint duckin no action. I'm bout to giv'em dat traction, send a distraction— then ima line'em like FRACTIONS ✍🏾 F R I D A Y 🤞🏽"
The huge announcement sparked co-signs from vixen Jade to rap star Lil Wayne's daughter Reginae Carter.
"BADDDD 😍😍😍😍" -Jade
"Sheeeshhh😍😍😍😍" -Reginae Carter
"🔥🔥🔥🔥🔥" -Baddie Gi
Nicki Minaj Teases Nude Pics
Hours prior, Onika shared a separate slideshow of fresh shots. The pics featured her appearing to wear nothing but a couple of pillows and pink Crocs on her feet with her first IG post since January 9.
"F R I D A Y 🤞🏽"
Some of the biggest names in the entertainment biz didn't hold back and freaked out over her mighty return.
"MAAM 😭💕🙏🏾" -Naomi Osaka
"Yesss Missed Youuuu" -Cuban Link
"😳" -2 Chainz
"😍😍😍😍😍" -Ari Fletcher
"😍😍😍😍😍😍" -Baddie Gi
Nicki Minaj's 'LLC' Becomes A Hit, 3 Years Later
The song "LLC" from Nicki Minaj's 2018 album Queen suddenly became a hit last week. The rapper's dedicated fan base ("The Barbz") banded together to get the song trending — 3 years after its release — in their attempt to motivate Nicki to drop some new music.
@nickiminaj LLC is now number 1 on us ITunes HIPHOP Genre Charts 😆🔥🔥🔥🔥🙈🐐
The Queen Makes YouTube History W/ 1 Billion Views
Nicki's "Anaconda" music video recently put her in elite company. "Anaconda" passed 1 billion views on YouTube, making the Queen the first female rapper to accomplish such a feat on a solo track.
Nicki Minaj's "Anaconda" video was record breaking since the first day it was released on YouTube. Directed by Colin Tilley and filmed within two days in Los Angeles, the hyper-sexual visual premiered on VEVO via YouTube on August 19, 2014. Nicki shared it at midnight and 19.6 million views later, it became the most watched video within a 24-hour time frame on the platform. (REVOLT TV)