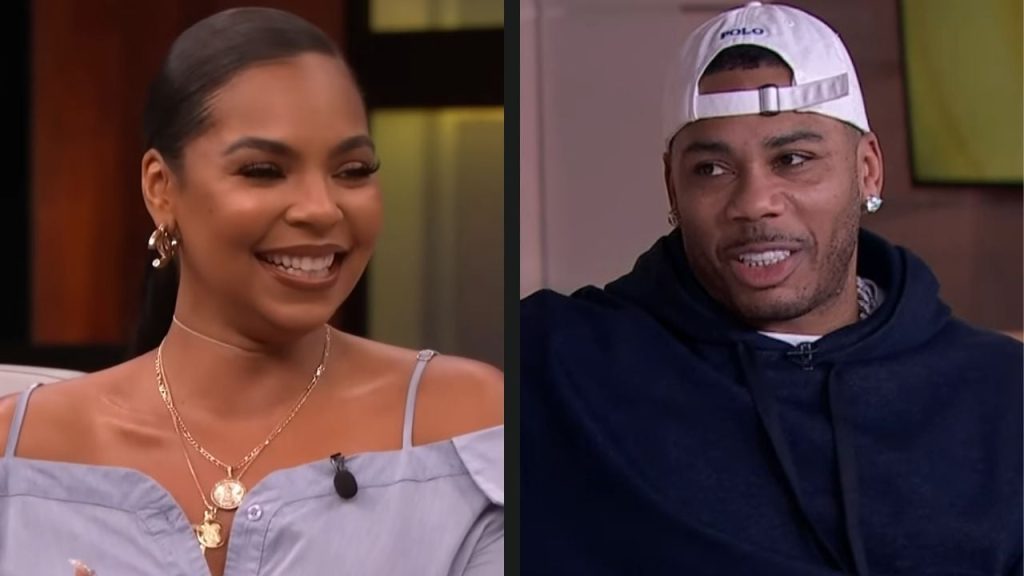 In a recent interview, Nelly confirmed that he and Ashanti have rekindled their romance. The 48-year-old rapper spoke about their relationship on Rasheeda and Kirk Frost's podcast, Boss Moves With Rasheeda.
Nelly's Confirmation: 'It Surprised Both Of Us'
During a September 12th interview with Rasheeda and Kirk Frost on Boss Moves With Rasheeda, Nelly finally confirmed the rumor that fans have been speculating for months. The "Hot In Herre" rapper and Ashanti have rekindled their romance. The Austin native went on to state: 
" We cool again. I think it surprised both of us. It wasn't anything that was planned.  We both were pretty much doing what we do. But sometimes being separate, you understand one another more. You could be like, 'Well yo, let me exactly see maybe what they see.' We all can be defensive sometimes in our own relationships. We know we wrong but we going to stand on it, you know what I mean? But we all a victim to that." 
Rasheeda then asked Nelly if the relationship felt good, to which he answered:
" I mean, because it's no pressure. Before I felt like both of us are doing what we're doing before career-wise, And when you got so many people in the middle of it, it can be tough."
Taking Time Apart
Reflecting on their time apart, Nelly underscored the value of occasional separation in relationships, noting that it can lead to a deeper understanding of each other's perspectives. He also mentioned that defensiveness is a common human trait that can be tempered by taking a step back to appreciate differing viewpoints.
He also acknowledged the challenges they faced while pursuing their respective careers, saying, "When you got so many people in the middle of it, it can be tough." 
Ashanti Chimes In
To add the icing on the cake, Ashanti then commented on an Instagram post of the recent interview with Rasheeda and Kirk, leaving a flirty message that read, "Heyyyyyy bighead 😍❤️🤣 @nelly." 
Moreover, at the MTV VMAs on September 12, the "Foolish" singer expressed to PEOPLE:
" We're in a great space, everything is positive, we're having a lot of fun."
The singer was also seen flaunting a clutch with an image of her and Nelly's from 2003.
Early Speculations Of Nelly & Ashanti's Reunion
The two nostalgic lovebirds' relationship has been on and off since 2003, leading to ongoing speculation from their fans. Recently, they have been spotted together multiple times, fuelling rumors of a reconciliation. 
Previously, fans were hopeful for a romantic rekindling as Ashanti and Nelly performed together at TAO Beach, Las Vegas, in April 2023. 
Offset and Cardi B Back Together Again?
Speaking of rekindling, Offset and Cardi B's relationship has also raised questions. After Offset's cryptic social media post, hinting at infidelity, the two lovebirds gave an unforgettable performance at Rolling Loud Miami in July 2023. Fans were left wondering if they had patched things up.