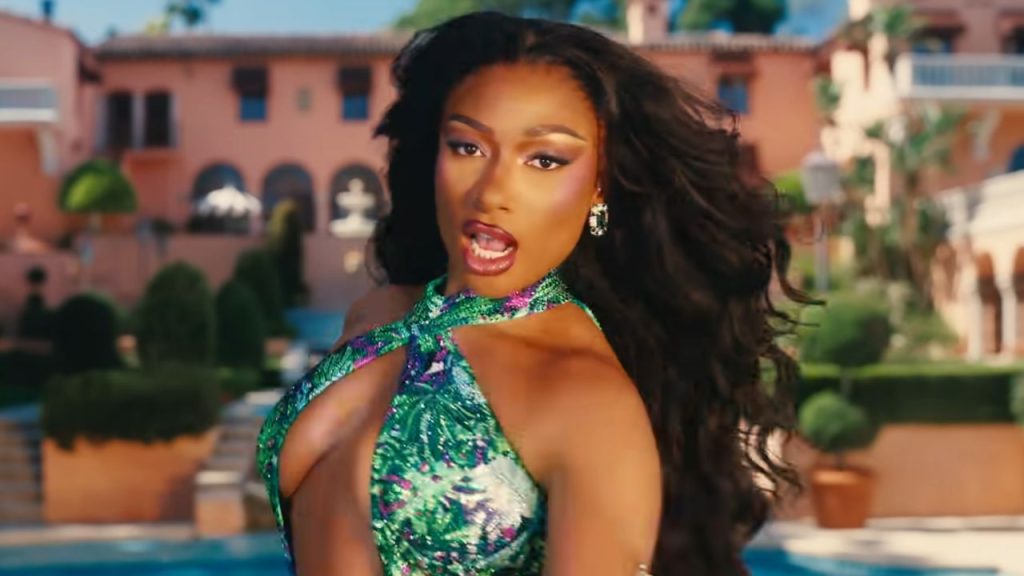 Megan Thee Stallion is stirring excitement among her fans with her cryptic social media teaser for a project titled ACT ONE. After much speculation, the Houston Hottie recently unveiled this new musical endeavor, marking her venture as an independent artist and creating a buzz of anticipation among her followers.
Megan Thee Stallion With New Music
On Oct.12, Megan Thee Stallion teased a new musical project titled ACT ONE for fans, while also revealing that she is currently operating as an independent artist. 
The "Plan B" rapper shared a cryptic 3-second clip on Instagram hinting at a project titled ACT ONE. The short video featured Megan with the mouth of a snake, intriguing her fans and sparking speculation about what's to come.
Followers flooded her comments section with messages of anticipation and support, writing "Yes meg, we missed you queen," where another fan wrote, "Megan always pop out and eat during Halloween. Spooky Stalli WE READY."
Thee Stallion With A New Revelation
This new era, following Meg's Traumazine era in 2022, showcases the rapper as a serpent, possibly symbolizing her transformation and shedding her previous struggles. Through various social media posts, she has depicted herself holding snakes and even included the serpent emoji in her captions, further fueling curiosity about the artistic direction of ACT ONE.
​​Nonetheless, a significant revelation came during a live session on Lil Ju's Instagram, a prominent producer known for his collaborations with the "Savage" rapper. Megan dropped a bombshell by revealing that she is an independent artist. Speaking directly to her fans, the rapper declared:
"This part of my album is definitely very much funded by Megan Thee Stallion…I have no label right now, and we're doing everything funded straight out of Megan Thee Stallion's pockets. I'm so excited to be doing something for the first time independent since it was just me and my momma.. So excited cause it's just really me this go round until we sign to a new label, but I don't want to sign to a new label right now, I just want to do it myself."
A Trip Down Memory Lane 
It's important to note that Megan Thee Stallion has had a turbulent history with her previous record label, 1501 Certified Entertainment. 
Megan accused the label of trying to block her from releasing new music, leading to a legal battle. The rapper also exposed mismanagement of funds and lack of proper compensation from 1501, ultimately resulting in her filing and winning a restraining order against the label's executives.
Furthermore, in 2019,  the "Realer" rapper was in partnership with JAY-Z's Roc Nation through a management deal, and despite this affiliation, she remained under 1501's record label. 
Latto Announces She's An Independent Artist
 As Megan Thee Stallion reveals her independence as an artist, she joins a growing list of successful artists who are taking control of their careers. Rapper Latto recently made headlines by announcing that she no longer has a manager, despite her impressive brand deals and successes.