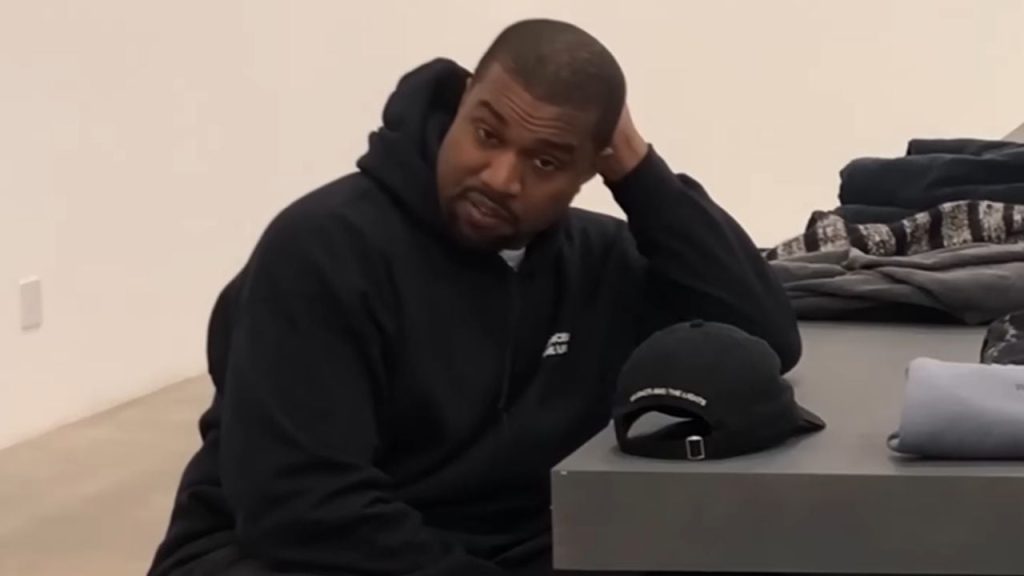 Kanye West has recently been in the spotlight as leaked footage from an unnamed documentary reveals his candid and controversial rants about fellow artists and celebrities such as Cardi B, Teyana Taylor, and more. These leaked rants from 2018 have sparked a mixture of reactions from fans and observers alike.
'Industry Plant'
After a series of leaked music, Kanye West is back in the spotlight as leaked footage from an unnamed documentary exposed his previous private conversations regarding fellow artists and celebrities. In the leaked footage, Ye expresses strong opinions about various artists and individuals in the entertainment industry.
One of his targets was Cardi B, a prominent figure in the rap world. Ye dismisses the Bronx rapper as an "industry plant" and alleges that she does not write her raps. He suggests that Cardi's rise in the industry was orchestrated to replace Nicki Minaj, rather than being a genuine result of her talent:
"Cardi B is a plant…she don't write her raps. They put her there to try replace Nicki Minaj purposely. She thinks it's a blessing from the universe, but it ain't no f*cking blessing."
These remarks have sparked discussions among users on social media platforms. 
While some users agree with Kanye's claims, others find them questionable. One user commented, "If Kanye says Cardi is an industry plant, that's what she is. Kanye always spilling industry tea, he's funny." Another user added, "Kanye may be crazy, but he's never wrong."
Undercover CIA
Furthermore, Ye goes on to accuse Corey Gamble, boyfriend of his ex-mother-in-law Kris Jenner, of being affiliated with the CIA. In other leaked footage, the Chicago native expresses frustration with producing songs for artists like Teyana Taylor, Pusha T, and Nas, without feeling appreciated.
Ye also speaks about feeling "used" by people in the industry:
"These motherf*ckers don't appreciate me, all these motherf*ckers trying to use me. I'm the greatest motherf*cking artist living, and I can do everything."
The leaked clips have raised suspicions among users, with one commenting, "This strategic leak of old rants needs to be carefully observed." However, Kanye West has remained silent about these leaked rants, and it is unclear if the documentary footage will be officially released.
Leak After Leak
Ye has been experiencing numerous leaks in his work. 
Recently, a social media account was caught leaking his music. Ye filed a lawsuit in September 2023, for the defendant listed as "Does," for distributing his music without his permission. 
Recently, despite these leaks, Kanye West is set to release a new album, making headlines after months of being busy. While the album title remains unconfirmed, it will be his first studio album since 2021's DONDA. Amid leaks and talks of West's upcoming album, he has reportedly gotten back once again in the studio to make more music. 
Recent leaks that have happened include his visual album for DONDA and an album called Jesus Is King II.
Boosie With A Diss Track
In a loosely similar vein, another rapper who recently called out a fellow artist is Boosie. The Baton Rouge rapper released a diss track titled "Ungrateful," where he criticized Kodak Black for collaborating with Tekashi 6ix9ine on the song "Skaka Laka" in July 2023.