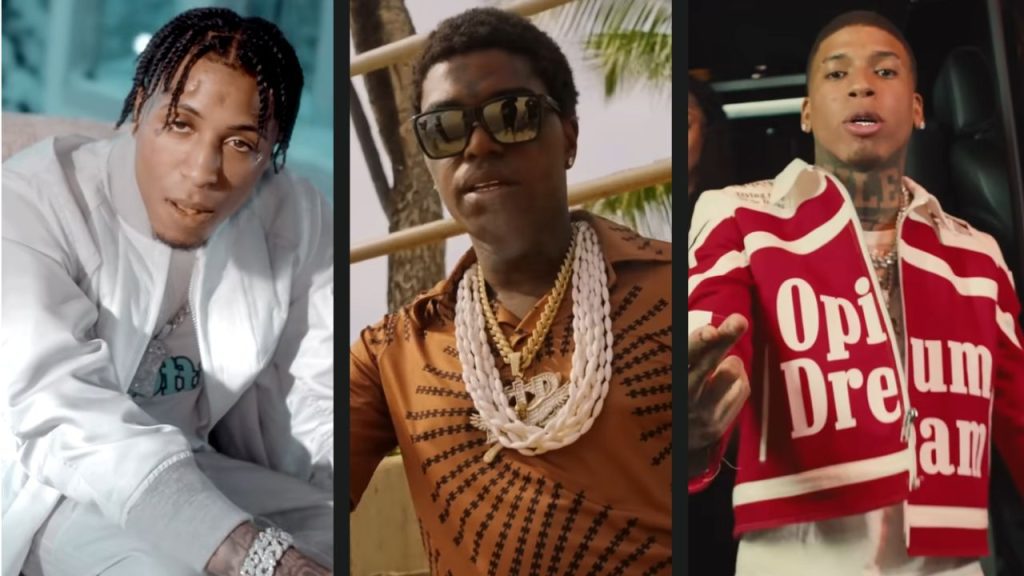 The soundtrack of the highly-anticipated film, Fast X, will showcase an exciting lineup of artists, such as Kodak Black, NBA YoungBoy, and others. As the movie's release approaches, fans wonder if this installment will mark the end of the beloved Fast & The Furious saga.
The soundtrack of Fast X will showcase the talents of various artists. Kodak Black, NBA YoungBoy, Muni Long, NLE Choppa, and others will contribute their music to create an electrifying sonic experience for the movie. The movie's Twitter account has already shared a song titled "Angel Part.1," which includes Kodak Black, Muni Long, NLE Choppa, Jimin from K-pop group BTS, and JVKE.
The full track is scheduled to be released on May 18. Additionally, NBA YoungBoy collaborated with Bailey Zimmerman and Dermot Kennedy on the song "Won't Back Down," further adding to the star power of the soundtrack.
Notable Remixes & Cardi B's Involvement
Fast X will also include a special remix of The Notorious B.I.G. and Bone Thugs-N-Harmony's iconic track "Notorious Thugs," now titled "Let's Ride." California artists YG, Ty Dolla $ign, and Lambo4oe have contributed to this remix, adding their flair to the revamped version. 
New York rap star Cardi B will also appear in the movie alongside the star-studded cast consisting of Vin Diesel, Ludacris, Tyrese Gibson, Jason Momoa, Jordana Brewster, and others.
The Future Of "The Fast & The Furious" Saga
With the release of Fast X, fans have been speculating whether this will be the final chapter of the Fast & The Furious saga. However, according to Screen Rant, there are plans for an 11th installment, indicating that the franchise will continue to captivate audiences.
In the 2021 film F9, rappers such as Rico Nasty, NLE Choppa, Lil Durk, and Polo G, among others, were featured on the soundtrack. This tradition of incorporating talented artists into the Fast & The Furious movies has become a hallmark of the franchise, further enhancing the overall experience for fans.
TMNT: Turtle Mayhem
Similarly, the upcoming Ninja Turtle movie, TMNT: Turtle Mayhem has also generated excitement with its star-studded cast and nostalgic vibes. IceCube, A Tribe Called Quest, and more contribute to the film's soundtrack, evoking a sense of '90s throwback nostalgia.