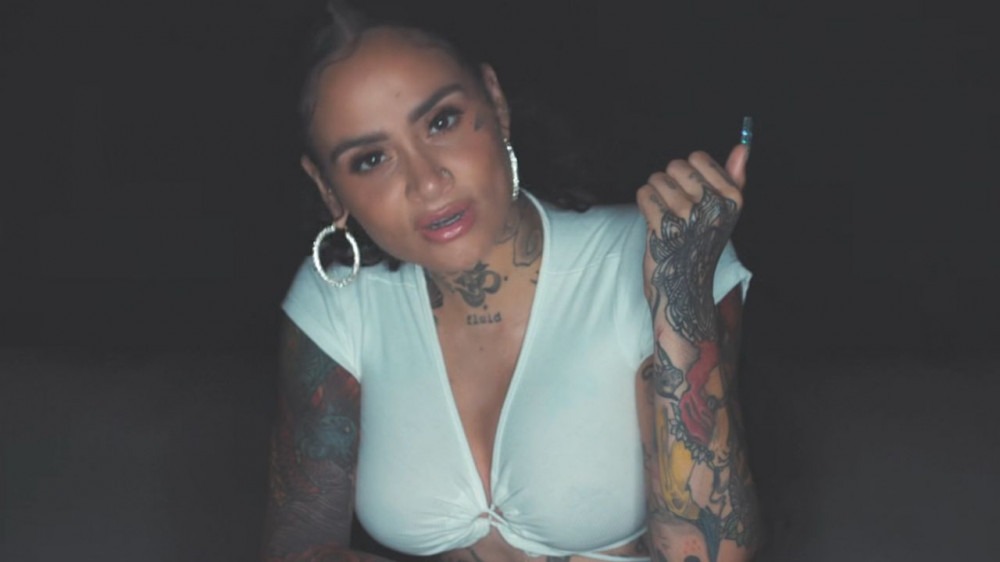 The Blue Water Road Trip tour with R&B singers Kehlani, Destin Conrad, and alternative rap artist Rico Nasty sent fans on an emotional rollercoaster.

293 Views
Comments Off on Kehlani, Rico Nasty, & Destin Conrad Get Fans On An Emotional Rollercoaster At The "Blue Water Road Trip" Tour
The Opener: Destin Conrad
At the beginning of the night, R&B singer Destin Conrad opened the concert with songs from his latest EP, COLORWAY. The "Bills" singer engaged with the audience to prepare them for Rico Nasty.
The "Day Party" artist also did a cover of the iconic 90's song "One In A Million" by the late singer Aaliyah, which had fans sinking deeper into their feelings.
Second Act: Rico Nasty
Once Destin concluded his set with his single, "Bills," it was almost time for the "Rage" artist to take her spot on stage.
Her DJ took the stage for a musical pregame before she graced the audience with a hype performance.
Once the crowd was hyped up, the Tales of Tacobella rapper began with her song "OHFR."
She stated that she would be performing a lot of her new music.
She performed songs like "Money" ft Flo Milli, "P*ssy Poppin," "Poppin," and "Fuckin Lady."
She also mixed some of her older music into the set list for her day one fans, such as "Rage" and "Smack A B*tch".
Kehlani Tsunami
After the "Nasty" artist took over the stage, Kehlani's Dj Noodle came out to get the crowd hype with a mix between R&B, hip-hop, and gospel.
Fans were singing along to the nostalgic hits and were even having twerk sessions, amping each other up in the crowd.
The "FWU" singer appeared on screen while on their tour bus with their daughter attempting to write a song while her daughter colored.
Furthermore, when they asked if their daughter wanted to help, she responded by saying the song was bad and went back to coloring.
The video ends with the artist collapsing onto their bed with aerial views of their tour bus until it fades out.
Dancers began appearing backstage, and the "Again" artist approached the microphone and opened their set with her song "little story."
Throughout the night, the energy fluctuated from being full of energy on songs like "Love Language" and "Crzy" to mellow songs such as "You Should Be Here" and "Honey."
The It Was Good Until It Wasn't artist was very responsive and interactive with their fans.
There was one part in the show where the "1st Position" singer got on their knees to thank their fans for making their dreams come true and providing a stable life for their three-year-old daughter.
The "Blue Water Road Trip" tour is an overall experience for those that have a true love for old school and modern R&B.
All the artists on tour used their unique talents and voices to give their fans a great experience full of laughter, heartache, even some tears but with lighthearted fun.