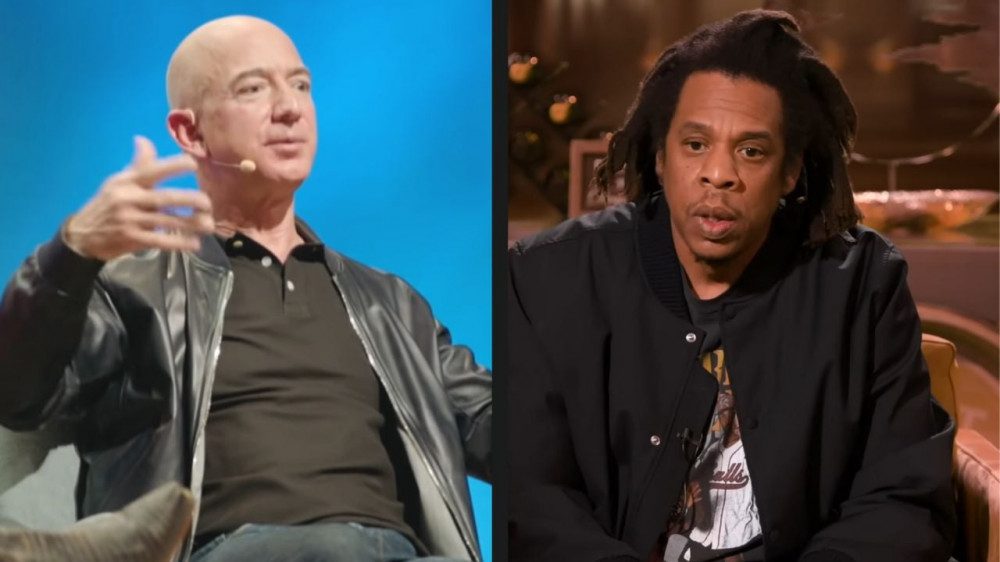 HOV is at it again with his latest business venture featuring Amazon founder Jeff Bezos. According to CNN sources, the two businessmen recently joined forces to discuss a bid for NFL's Washington Commanders team. 

176 Views
Comments Off on Jay-Z Links With Jeff Bezos For Potential Washington Commanders Bid
Jay-Z's Business Relationship With Sports
The Roc Nation founder has little history with sports teams. In 2012, it was announced that the billionaire businessman had purchased a stake in the NBA as part owner of the Brooklyn Nets team. 
While HOV  may have ultimately sold his stake to focus on other businesses, the bold move could be a gateway into other areas of sports as an investor.
Who'd Get The Final Approval?
In theory, if the hip-hop mogul does get the green light to act in the interest of purchasing the Commanders alongside Bezos, he needs the approval of the team's owner Dan Synder and his wife, Tanya. 
The New York Times recently reported that the couple might be seeking potential investors to purchase the Commanders, which they've kept since 1999. The team's net worth is said to be about $5.6 million.
Other Business Deals
Jay-Z has been busy exploring potential and active investments lately. Outside of sports, the successful entrepreneur is set on a startup tech company featuring robo-pizzas.
HOV most recently backed away a deal with Bacardi and D'Ussè in response to a lack of financial transparency. Despite his knack for business, the rap mogul is also a husband and father.