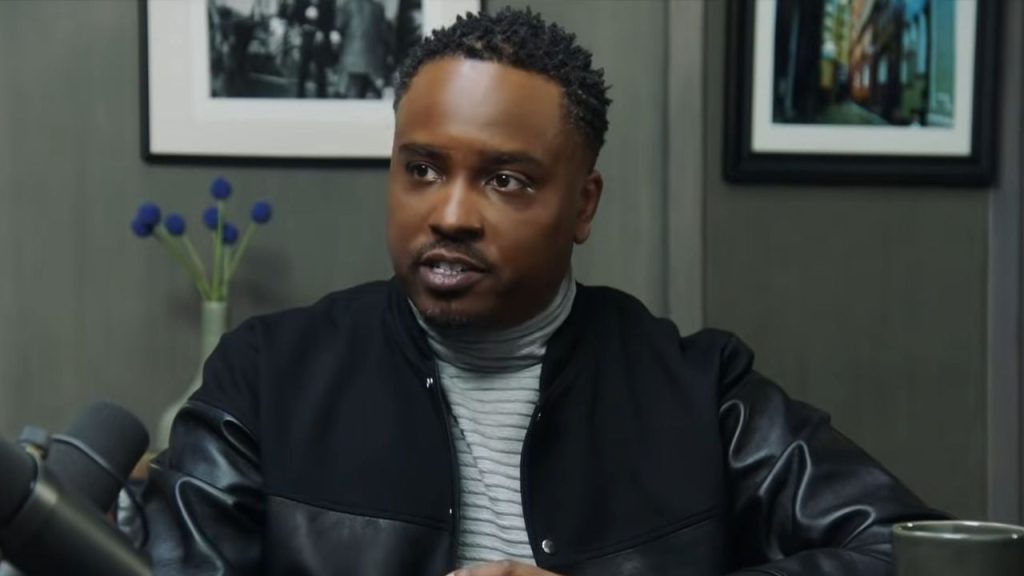 ​​
Jason Weaver is all set to bring his wealth of industry knowledge to South Carolina State University. The actor/singer will lead an entertainment industry masterclass and will foster a new generation of film industry trailblazers, making him the latest celebrity to share their expertise in an academic setting. In addition, SOHH highlights other celebrities who have taught at universities.
Professor Weaver
Jason Weaver known for his roles in iconic productions like The Lion King and The Chi,  is set to share his industry expertise as he teaches an entertainment industry masterclass at South Carolina State University from October 30 to November 2. 
In a video shared on the university's Instagram page, Weaver expressed his goal of nurturing a new generation of trailblazers in the film industry:
"This masterclass is designed to build the next generation of trailblazers in the film industry with a profound understanding of the entertainment business. Our goal is to empower students to establish and nurture a lifelong career in the dynamic world of film and television by offering valuable insights into how the film industry actually works, and creating an experience for aspiring actors, and allowing them to dissect and perform scenes and get feedback and constructive critique."
Weaver will not be the first celebrity to teach a course at a university. Here are other celebrities and artists who have also played a professor role:
Bun B
The UGK rapper made his mark in academia by teaching a Religion and Hip-Hop Culture course at Houston's Rice University. His classes became immensely popular, with enrollment doubling after his first year of teaching. 
In other Bun B news, he recently held a grand opening for his restaurant, Trill Burgers, in June 2023. The restaurant sold 53,000 burgers in the first 30 days and celebrities such as Drake and Mike Tyson had high praise for the restaurant. 
Spike Lee
The Academy Award-winning director began teaching classes about filmmaking at New York University's Tisch School of the Arts in 1991. In 2002, he was appointed as the artistic director of the school and is now a tenured professor there.
Questlove
The drummer of legendary Philadelphia rap group, The Roots, taught a class about Classic Albums at New York University in 2012. During the course, he used The Roots' 1998 album Things Fall Apart as part of the curriculum.
Migos
The Atlanta rap trio used their expertise to teach a "culture course" at New York University for their Iris and B. Gerald Cantor Film Center in 2017. It was a seminar course and it focused on exploring their impact on music and pop culture.
In other news with the Migos, Offset was recently on The Breakfast Club and commented on his relationship with fellow group member, Quavo. Offset said he and Quavo have had emotional times since the passing of Takeoff in November 2022. 
Tyra Banks
In 2017, students at Stanford University heavily applied to take Tyra Banks' course "Project You: Building and Extending your Personal Brand" course. About 25 MBA students signed up to take the America's Next Top Model hosts course.
Rick Ross Class In Session
Another artist involved in college courses is Rick Ross. In fact, the star rapper is set to have a course based on his life and business ventures at Georgia State University's College of Law for the 2023-24 school year.