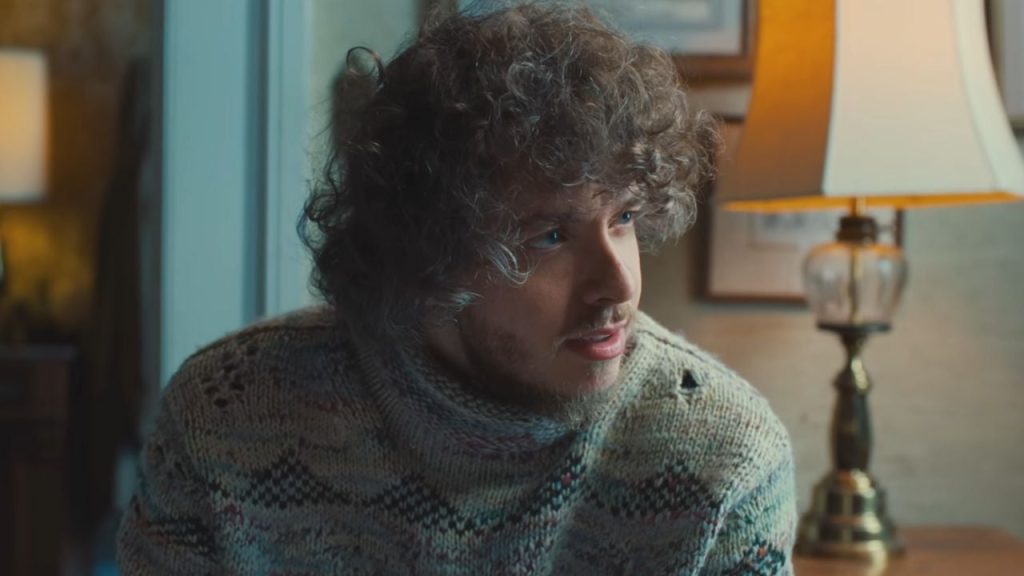 Jack Harlow has achieved a significant milestone in his career by unveiling his first-ever wax figure at Madame Tussauds in Las Vegas. The highly detailed figure, meticulously created over six months by a team of 20 studio artists, pays homage to Harlow's Kentucky roots and showcases his signature style. With this prestigious recognition, Harlow joins the ranks of music icons featured at the renowned wax museum.
Jack Harlow's wax figure, created by Madame Tussauds in their Las Vegas location, captures the essence of the rising rap star. The figure dons an ivory-colored suit designed by Musika New York and Aleks Musika, prominently featured in the music video "Churchill Downs" alongside Drake during the 2022 Kentucky Derby. This deliberate nod to his Kentucky origins adds a personal touch to the wax figure's attire.
Jack Harlow's First-Ever Wax Figure
The attention to detail extends to the figure's accessories, which include diamond studs, a Rolex watch, and a jewel-encrusted Kentucky-shaped pendant hanging from a chain. These elements further emphasize Harlow's connection to his hometown and reflect his unique style.
Upon unveiling his wax figure, the Louisville native was pleasantly surprised by its accuracy. In an Instagram video shared by Madame Tussauds, Harlow expresses his awe and admiration. He jokingly remarks on the figure's beauty and admits to initial doubts about its resemblance. However, he is genuinely impressed, exclaiming, "It looks just like me for real."
The marketing manager for Madame Tussauds Las Vegas, Linsey Stiglic, expressed excitement about adding Jack Harlow's figure to the museum's collection. Stiglic highlights Harlow's confidence, humor, and musical talent, which have garnered admiration from fans worldwide. The wax figure is a fitting tribute to the accomplished young artist and a welcome addition to the Las Vegas attraction.
While Jack Harlow's wax figure solidifies his growing prominence in the music industry, it's worth noting that some notable celebrities are absent from the Madame Tussauds experience. Artists like 50 Cent, Lil Wayne, J. Cole, Kendrick Lamar, and others currently need wax figures in the Las Vegas museum. 
Madame Tussauds Unveils Megan Thee Stallion Wax Figure
Recently, Megan Thee Stallion was thrilled as Madame Tussauds unveiled two lifelike wax figures in her likeness. The Houston Hottie's delighted reaction, captured in a video shared on Twitter, showcased her genuine excitement.