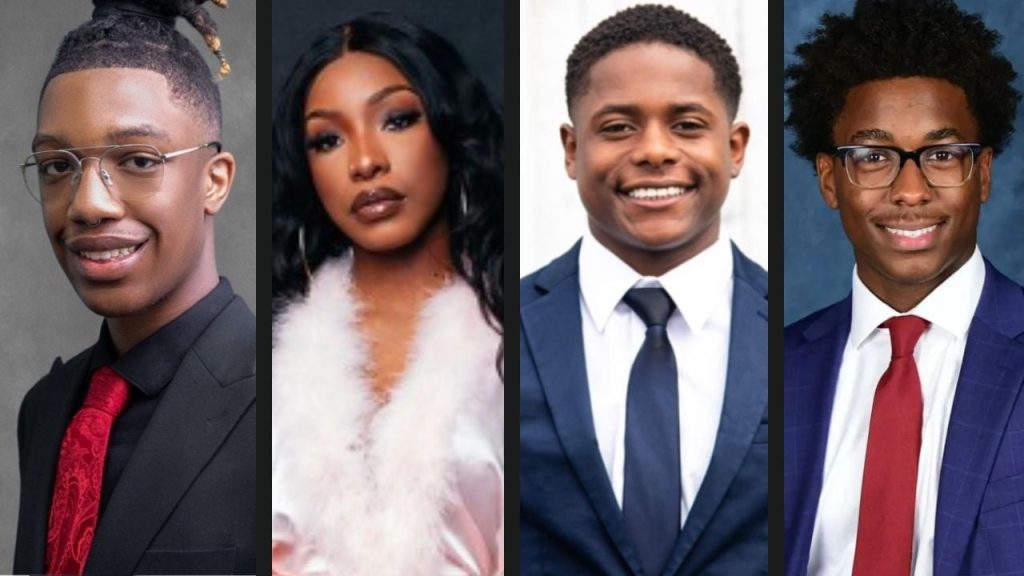 Morehouse College, Norfolk, and Virginia State University are grieving the loss of multiple students over the Labor Day weekend. Tragedy struck when students from three historically black colleges tragically passed away. The devastating news has left the HBCU community in mourning and searching for ways to honor the legacies of these bright young individuals.
HBCUs Mourn Several Losses
After Labor Day weekend of 2023, Norfolk State University mourns the loss of 20-year-old Jahari George, who fell victim to a senseless act of gun violence. Morehouse College suffered the loss of Hugh Douglas and Christion Files Jr., both Class of 2025 students, in a fatal car crash.  In addition, Virginia State University grieves the loss of 20-year-old Adrionna Brooks West, who tragically passed away after a fatal shooting.
Jahari George
Norfolk State University is grappling with the loss of Jahari George, a promising student whose life was cut short due to a tragic shooting on Gatehouse Road near the NSU Campus. Just 20 years old, George was known for his passion for social justice and intellectual conversations. NSU expressed their grief:
"Today we reflect upon Jahari, who was loved and nurtured by his parents and younger sister, and take time to focus on his impact on the campus community. Jahari George was a goal-oriented person who weaved his passion into everything he did. He was passionate about social justice and loved to delve into intellectual conversations about how to move forward in life. His life was destined to be one of greatness, but it was cut short by a senseless act. As Spartans, we must commit ourselves to creating an environment that not only protects each other but also fosters an environment where our students, faculty and staff can thrive."
Throughout his time at NSU, George held multiple leadership roles, exemplifying his dedication to making a positive impact including: 
Public Relations Manager for the 2023-2024
Student Government Association
Member of the 2023 Spartans' Promise to Persist with Purpose
Summer Enrichment Program
Presidential Scholar
Part of the Robert C. Nusbaum Honors College National Society for Black Engineers
Treasurer for the NSU Swim Club
Media Director for the Student Government Association
Christion Files Jr. & Hugh Douglas
Morehouse College is also dealing with immense sorrow following the loss of Hugh Douglas and Christion Files Jr. in a fatal car crash. Both students, part of the Class of 2025, were described as exceptional individuals who left a lasting impression on the Morehouse community. 
Kevin Booker, the Vice President for Student Services and Dean of The College, highlighted: 
"Hugh and Christion were not just friends but also roommates during their sophomore year, and their loss is deeply felt by all of us in the Morehouse family. During these difficult times, we must come together as a community to remember and celebrate the lives of Hugh and Christion. They leave a legacy of excellence, passion, and dedication that will continue to inspire us all."
Both Files Jr. and Douglas were studying business administration with a concentration in finance and marketing. Additionally, both students were members of the Morehouse Business Association. 
Remembering Christion FIles Jr.
Christion Files Jr. was recently named co- captain for the Morehouse track and field team. Files also had a passion for photography and videography and served as the media chair for the Junior Class Council.
Remembering Hugh Douglas
Hugh Douglas was an AltFinance Fellow as well as a Goldman Sachs Fellow who recently completed a prestigious internship in Los Angeles. Hugh is also the son of former defensive end, Hugh Douglas.
Details of The Incident
According to the Georgia State Patrol, the crash occurred around 5 p.m. off Church Street and Linwood Avenue in East Point, Georgia. Troopers reported that Files was trying to pass another car in the curve at a high rate of speed when the car left the road. Files' car hit two power poles and overturned. Both Files and Douglas died at the scene.
The impact of the loss extends beyond the campuses of Norfolk State University and Morehouse College. Students, faculty, and staff members have been deeply affected by the sudden deaths of these young individuals. 
Counseling services have been made available to support the grieving community and provide a space for healing and reflection.
​​Tragic Shooting Claims Life of VSU Student in Petersburg
In another heartbreaking incident that unfolded on Sunday, September 3, Adrionna Brooks West, a 20-year-old Virginia State University (VSU) student hailing from Chester lost her life in a fatal shooting. Law enforcement swiftly responded to the incident, resulting in the arrest of a male juvenile on charges of murder and related offenses.

The harrowing incident transpired around 11 p.m. on September 3, when authorities received reports of gunfire in the 700 block of High Street, Petersburg. Upon their prompt arrival at the scene, officers discovered the lifeless body of West.
Juvenile Suspect Arrested & Facing Serious Charges
The local police department wasted no time in taking a male juvenile suspect into custody shortly after the shooting. The suspect now faces grave charges, including first-degree murder, three counts of shooting into an occupied vehicle and using a firearm in the commission of a felony. 
Authorities are diligently investigating the circumstances surrounding this devastating incident.
VSU President Offers Support to Grieving Community
In the wake of this senseless tragedy, the President of Virginia State University expressed deep sorrow over the loss of West and has issued a media release, extending its condolences to the grieving family and offering grief support services to the Trojan Community:

"Every student contributes to the community we create together at Virginia State University," the letter from President Makola M. Abdullah read. "The loss of this member of our community saddens us deeply. We stand in solidarity at the most sad and difficult time and ask everyone in our community to support each other."
Howard University Mob Attack
The tragic events at Morehouse College and Norfolk State University reflect the difficult reality that students at historically black colleges and universities (HBCUs) face. This somber news comes in the wake of a separate incident at Howard University, where students were targeted and injured in a violent attack.