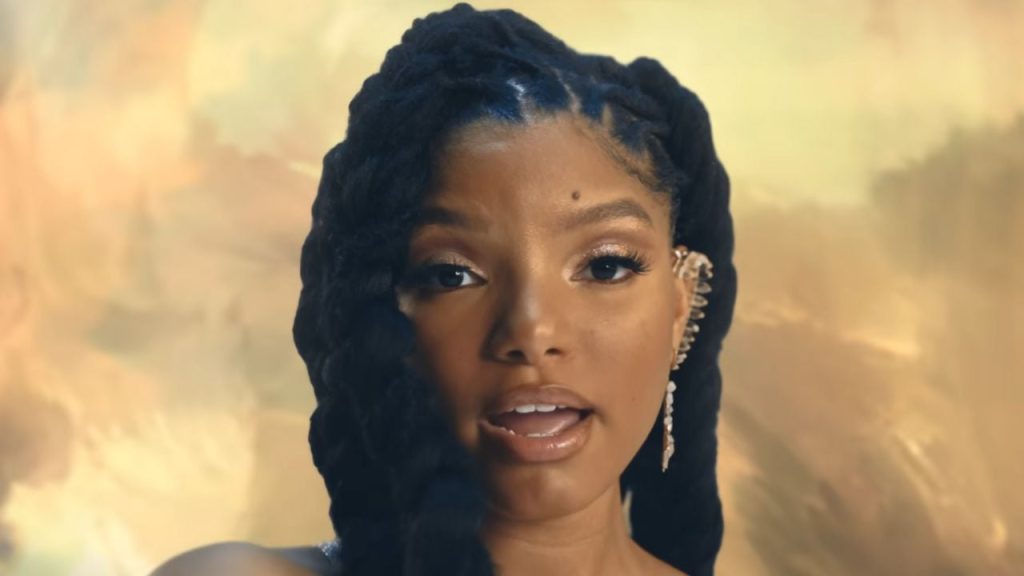 Disney has submitted Halle Bailey for an Oscar nomination for her role as "Ariel" in the live-action film The Little Mermaid. This marks her first major nomination, with her last nomination being for a NAACP Image Award for her role in Grown-ish. 
Halle Bailey Gets Oscar Nomination
Disney has officially nominated Halle Bailey for an Oscar in the "Best Actress" category for her portrayal of "Ariel" in the live-action adaptation of The Little Mermaid. The film has been a box office hit and has propelled the "Angel" singer to stardom.
Joining her in the nominations for "Best Supporting Actress" are Melissa McCarthy as "Ursula," Awkwafina as "Scuttle," and Noma Dumezweni as "Queen Selina."
Fans are eagerly rooting for Halle's success as they believe she deserves the recognition she has earned. One fan commented on Twitter (X), "She deserve it, she cleared" while another said "Let's get this EGOT going."
Rising Above The Negativity
Unfortunately, Halle has faced racist backlash for her leading role in The Little Mermaid. However, the director has emphasized that the casting decision was based on choosing the best actress for the role and not a specific agenda. 
Despite the negativity, the Grown-ish star has embraced her role and made a statement by sporting her natural red locs, pushing for greater representation and diversity in media. The Little Mermaid has also achieved global success, breaking records as the highest-grossing film with a Black female lead. 
The film has surpassed expectations and provided a platform for Black excellence and representation for Black women and girls.
Halle Takes Over Hollywood
In more film news, the remake of the film The Color Purple has been completed, and Halle Bailey will be among the cast, alongside Oprah, Taraji P. Henson, and Fantasia. 
Additionally, the actress/singer starred in a new film called The Line, which premiered at the Tribeca Film Festival. The film critiques fraternity life, further demonstrating Halle Bailey's versatility as an actress.
Angela Bassett Finally Gets An Oscar
In other Oscars news, Angela Bassett, renowned for her iconic roles in Black Panther and What's Love Got To Do With It, received an honorary Oscar for her outstanding career in June 2023. This notable achievement in the realm of the Oscars highlights the recognition given to influential and talented actors.