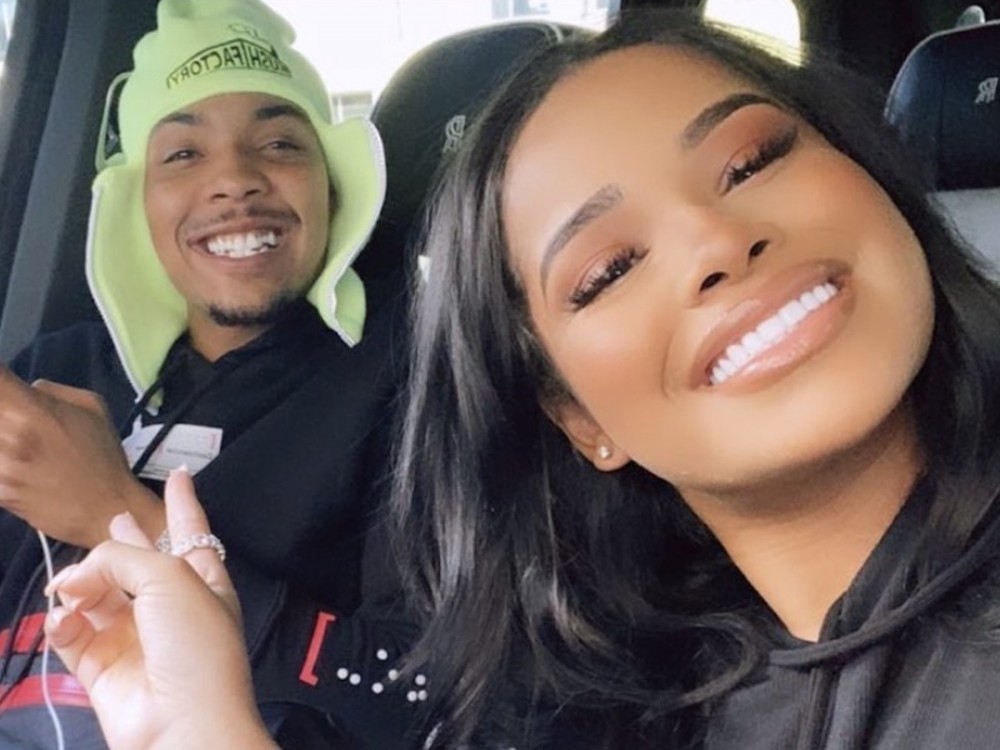 Chicago rapper G Herbo and Taina Williams are proud parents after months of getting fans hyped with baby bump pics and romantic outings together. The duo have welcomed their newborn child into the world.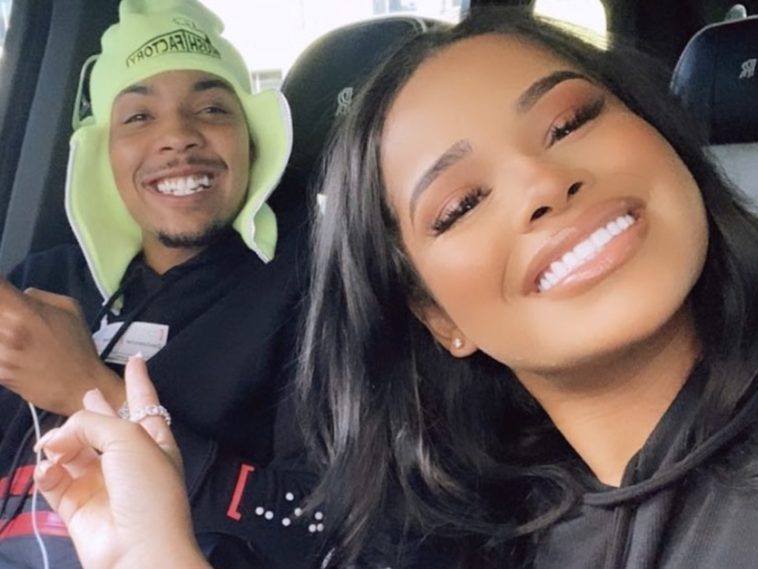 99 Views
Comments Off on G Herbo + Taina Williams Welcome Newborn Baby Together
G Herbo + Taina Williams Welcome Baby Together
Herbo let loose the huge news on his Instagram page with a single shot. The pic features him holding onto the hand of – presumably – his newborn.
"🖤🤍"
Joey Badass Reacts To Couple's Gender Reveal
New York rapper Joey Badass is happy for G Herbo and Taina Williams. The Pro Era star recently took to social media to react to the pair building a family together with a baby boy on the way.
"@latainax3 ONE OF THE STRONGEST WOMEN IN THE WORLD & YOU DON'T KNOW IT.. I CANT WAIT TO SEE YOU EMBRACE YOUR INNER STRENGTHS & I KNOW MY SON GONNA HELP YOU DO JUST THAT!! I LOVE YOU! I CANT WAIT TO SEE MY BABY BABY BOY IK HIS FIRST WORDS GONNA BE "DADA" 🤷🏽‍♂️ LOL & YEAH I GAVE THE GENDER AWAY ON ACCIDENT THE OTHER DAY SO WHAT 😂 BABY BOY + SON SON = DOUBLE TROUBLE♥️♥️"
Joey Badass commented on the "PTSD" crooner's Instagram post revealing they were officially having a baby boy. He trolled Herbo in a friendly way about the gender of his child and showed mad love.
"Haha Thought you was gonna get ya lil girl this time around big blessings my brother !"
Taina Williams also shared a super heartfelt message to her unborn son.
"To my Son , " I can't promise you that dark clouds will never hover over our lives or that the future will bring us many rainbows. I can't promise you that tomorrows will be perfect or that life will be easy.. I can promise you my everlasting devotion, my loyalty, my respect, and my unconditional love for a lifetime. I can promise that I'll always be here for you, to listen and to hold your hand, and I'll always do my best to make you happy, and make you feel loved. I can promise that I'll see you through any crisis and pray with you, dream with you, build with you, and always cheer you on and encourage you. I can promise that I'll willingly be your protector, your advisor, your counselor, your mom, your friend , your everything." I promise you 🤍 @patty.othon"
G Herbo + Taina's Dream Home
The "PTSD" rapper and his fiancée are defining relationship goals. The hip-hop couple have shared a sneak peek into a new home they're building together. Herbo's ride or die went to her Instagram page to share the big reveal. Taina Williams revealed a snapshot of herself and Herbo next to each other at the construction site.
Looks like #tainawilliams and #gherbo are building their dream home? Congrats to them.
Baby Bump + Lingerie Goals
Recently, Miss Williams went to her Instagram page with some stunning shots. In the pics, she wore a robe while also giving a glimpse at her baby bump. The shots even sparked reactions from Herbo and fellow vixen Reginae Carter.
"Roses are red …. 🥀 @savagexfenty #savagexambassador"
"Serving pregnancy looks all trimesters 😭😭" -G Herbo
"My baby mamaaaa😍😍😍😍" -Reginae Carter