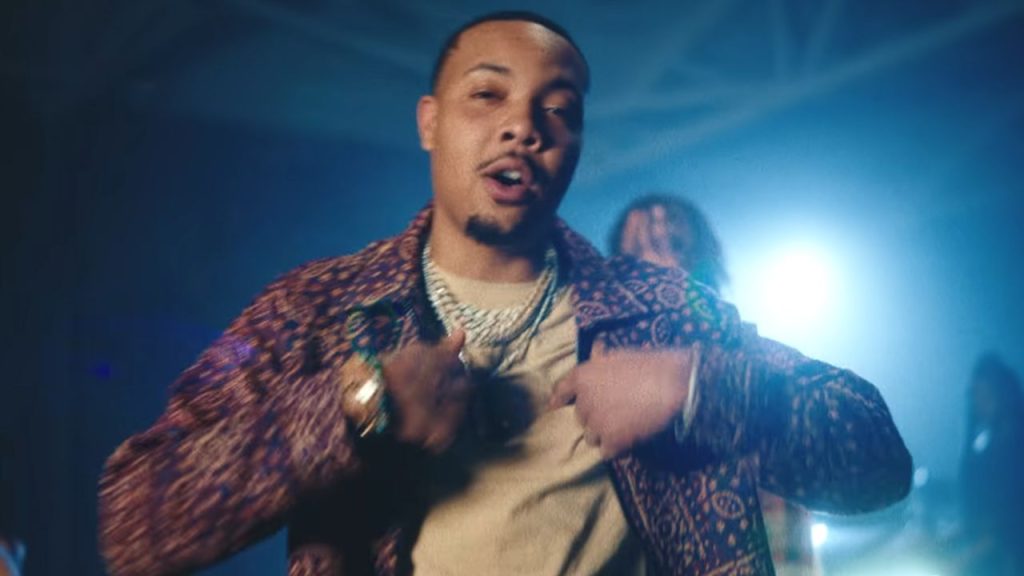 G Herbo is facing legal trouble after a recent traffic stop. Authorities have revealed that the "PTSD" rapper's failure to use his turning signal led to the discovery of a firearm in his vehicle. The incident resulted in Herbo's arrest and booking on a misdemeanor charge of unlawful weapon use in public. While he was released on bond shortly after, the Chicago rapper must appear in court to fight the charges.
G Herbo Faces Gun Charges
A routine traffic stop turned into legal trouble for G Herbo as Chicago police discovered a Glock 33 in his vehicle after he failed to use his turning signal. The incident occurred on July 9 and led to the rapper's arrest on a misdemeanor charge of unlawful use of a weapon in public. 
Despite the charges, rapper G Herbo, also known as Herbert Wright,
was not detained for long and was released on bond following the arrest. However, he must face the legal process in court to address the firearm possession charge.
No court date or additional charges have been announced, leaving the rapper and his legal team awaiting further developments.
Amid these legal matters, G Herbo recently featured on the song "Real Oppy," which dropped on the late Chicago legend King Von's new project Grandson, released on Friday, July 14.
Updated by Avee Sims on July 18th, 2023
---
G Herbo Arrested On Gun Charges In Chicago
On July 9, G Herbo was taken into custody for illegal gun possession. He was arrested and booked for misdemeanor unlawful use of a weapon in public. 
Rapper G Herbo was arrested and booked for misdemeanor unlawful use of a weapon in public. The recent arrest occurred near North Wabash Avenue and East Ontario Street, familiar locations often referenced in G Herbo's songs. 
While the Chicago-based rapper was able to post bond, his upcoming court appearance could impact his career as he may face further consequences depending on the outcome of the court proceedings. 
At this time, no additional charges or jail time have been announced.
Prior to his arrest, G Herbo had taken to Instagram to announce the shooting of his latest music video, "Real Spills." 
It is important to note that G Herbo's recent legal troubles should not overshadow his positive work. The rapper recently established a registered 501c3 nonprofit organization called Swervin Through Stress. 
This organization aims to support Black individuals facing mental health challenges, motivated by G Herbo's personal experiences. His commitment to addressing important social issues remains evident despite his current legal situation.
Boosie Arrested In San Diego On Gun Charges
G Herbo is not the only rapper facing legal consequences regarding illegally possessing a firearm. Boosie, another prominent artist, was recently arrested on gun charges during a traffic stop in San Diego while filming a music video.