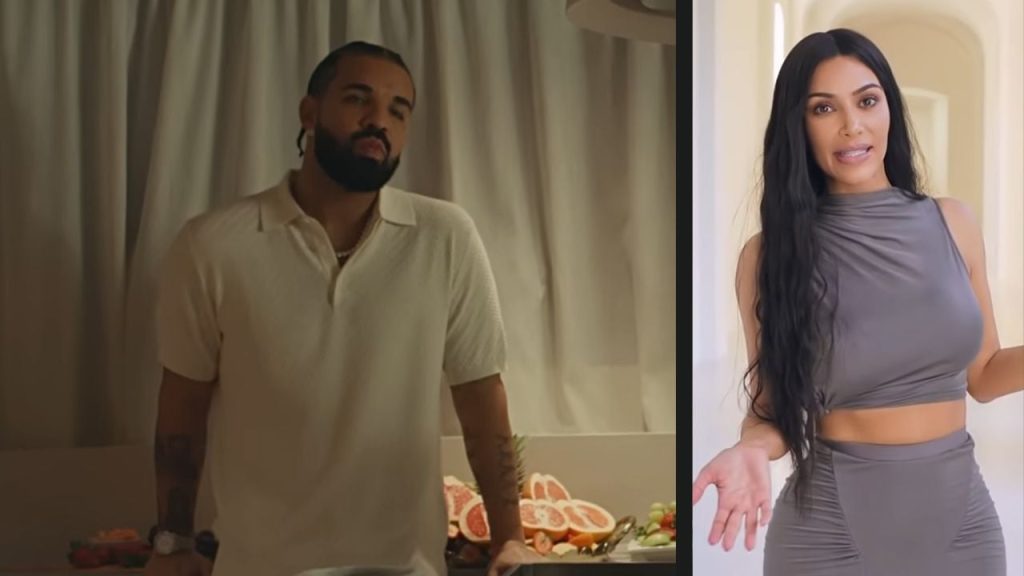 Drake released a new track, "Rescue Me," where he used Kim Kardashian's voice discussing her divorce from Kanye West. SOHH, is this a way for Drizzy to get under Ye's skin?
Capturing the conversation — between Ye's ex-wife, Kim Kardashian, and "momager" Kris Jenner about her divorce from Kanye West — Drake used those same lines in his new song.
During an episode of The Fri Yiy Show on SiriusXM, Drake released the new track, "Rescue Me."  Using audio from a scene from Keeping Up With The Kardashians. 
The song has since been leaked on Sirius XM but has been deleted from streaming platforms.
The "Rescue Me" release seems like a jab at Ye, potentially adding fuel to the beef between the rappers. Despite taking a photo together in 2021, Drizzy claimed it was only for J. Prince on the song "Circo Loco" in Her Loss, the joint album with 21 Savage that was released in November 2022.
The beef between the rappers goes back to as early as 2010 when Drake's verse was cut from West's "All Of The Lights" from the My Beautiful Dark Twisted Fantasy LP. The beef escalated so much that it prompted Drake to post Ye's address.
In 2018, rumors also suggested that Drake slept with Kardashian after he released In "My Feelings." With the name "Kiki" in the chorus, fans assumed it was Kim Kardashian.  
Could the new leak of "Rescue Me" be a way for Drake to get under Ye's skin?
Drake Adds More Dates To Tour
Though he gave fans a peek into his new track "Rescue Me," the Canadian rapper has also been busy setting up for his new tour. Drake added more shows to his  "It's All A Blur" tour due to the high demand following his March 13 announcement.
Following the addition of the new dates, fans noted the high ticket prices.