Hip hop legends Big Daddy Kane and KRS-One became the latest to battle each other in a Verzuz matchup. The showdown, which was in front of a live audience in Brooklyn, featured guests like Eric B., Mad Lion, Das EFX, and Roxanne Shanté.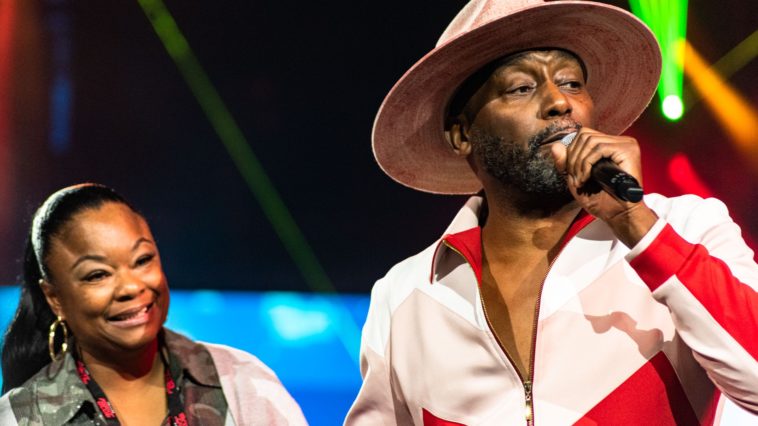 278 Views
Comments Off on Big Daddy Kane Admits Roxanne Shante Put The Juice Crew On
At one point, KRS-One broke out "The Bridge Is Over," an iconic diss track that was aimed at the Queens-affiliated Juice Crew.  In response, Big Daddy Kane brought out Juice Crew founding member, Roxanne Shanté, who dropped a few bars from her 80s hit single, "Have a Nice Day."
Kane made sure to give Shante her flowers after, celebrating her in an emotional speech as the "mother" of the Juice Crew — with her success launching the careers of the rest.  Big Daddy Kane started out as the DJ for Roxanne Shante, Biz Markie was her beatboxer and Marley Marl was the producer of her groundbreaking diss track, Roxanne's Revenge.