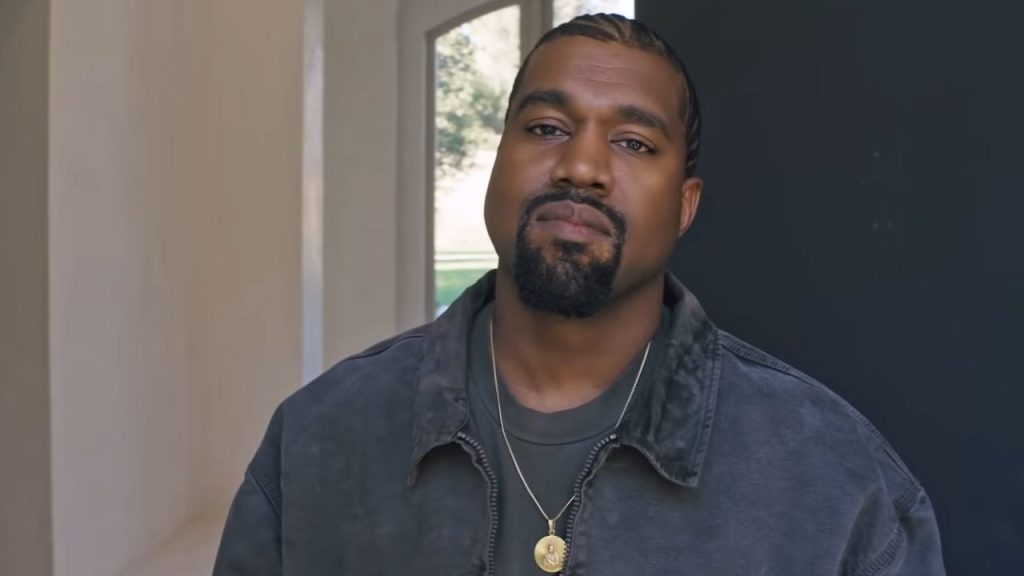 Adidas is facing legal action from shareholders who are suing the company for not cutting ties with Kanye West earlier due to his alleged extreme behavior and antisemitism. This latest setback adds to the sportswear giant's woes as it struggles to maintain its market position after cutting ties with Ye.
Adidas shareholders have sued the company over its failed Yeezy partnership with Kanye West. The lawsuit alleges that Adidas knew about West's "extreme behavior" and "antisemitism" but did not sever ties with the controversial rapper sooner. They added that Adidas' failure to act has damaged its reputation and financial performance.
The legal action covers anyone who purchased an Adidas share between May 3, 2018, and 2023, and names Adidas CFO Harm Ohlmeyer and former CEO Kasper Rørsted as defendants. 
In a comment to CNN, Adidas stated, "We outright reject these unfounded claims and will take all necessary measures to vigorously defend ourselves against them." 
Adidas hoped its partnership with West would boost sales and help the brand compete with rival NIKE. However, the Yeezy line could have performed better after Adidas cut ties with West, resulting in a $540 million loss.
West is no stranger to controversial statements and actions. During his 2020 presidential campaign, he faced widespread criticism for suggesting that slavery was a choice. Additionally, a former employee has accused West of failing to fully compensate them, resulting in a lawsuit.
In a recent interview, West spoke about his controversial comments regarding Black people and Jews. He claimed he was misunderstood and intended to bring people together rather than divide them. His comments were criticized by many, however, Jewish media professional Jonathan Hay stepped in and defended West.
Karma After Kanye? Adidas Warns First Annual Loss In 3 Decades Due To Yeezy Fallout
Adidas has recently warned that the company could possibly suffer its first annual operating loss in 31 years since severing ties with Kanye West. According to the sportswear brand, it may have to write off the entire range of Yeezy-branded merchandise.
Since Ye's business fallouts due to his comments deemed antisemitic, it appears his ex-partners are experiencing a difficult time. German sportswear brand Adidas announced that it may face an operating loss of $736 million, which would mark its first in 31 years.
The predicted plummet would be a result of a potential $527 million hit due to unsold Yeezy stock, including strategic review costs, according to CNN reports. On Wednesday, March 8, Adidas shares dropped 2.2% after publishing its 2022 results, which Chief Financial Officer Harm Ohlmeyer refers to as a "disappointing year."
"We definitely did not perform as we should have performed," Ohlmeyer admitted after presenting the results. Still, Adidas is hoping for a positive turning point this year.
Updated By: Nicole Bartley (3/8/23 at 1:45 pm)
JP Morgan Chase, Adidas, & Balenciaga Fall Short Since Split With Ye
Several companies such as JP Morgan, Adidas, and Balenciaga have cut ties with Kanye West since his 2022 remarks were deemed antisemitic. However, since Ye's partnership terminations, it seems those companies are also experiencing financial and reputational issues.
Since late 2022, Kanye West has lost several business dealings. Now, it seems those same companies are experiencing financial or reputational troubles since letting him go. 
.
An Unfortunate Turn Of Events
In October 2022, Ye shared a series of tweets that were deemed antisemitic. The controversial tweets led the rapper and fashion entrepreneur to be cut by major companies, including his legal team.  
Kanye's former bank, JP Morgan Chase cut ties with him for publicly criticizing the company.  Less than four months after dropping the Yeezy mogul, former JP Morgan Chase executive Jes Staley's alleged sexually explicit emails exchanged with the late disgraced financier Jeffrey Epstein was revealed, according to a CNN report. 
In an investigation from the US Virgin Islands government, Staley exchanged over 1,000 emails from his JP Morgan Chase email account with Epstein between 2008-2012, while he was under investigation for child sex trafficking. Staley would visit Epstein's Virgin Islands residence while Epstein was incarcerated as well.
Balenciaga & Adidas In Hot Water
French designer brand Balenciaga cut ties with Kanye in October due to Kanye's controversial comments. That following month, Balenciaga dropped their holiday campaign featuring children holding teddy bears in bondage harnesses and sexually explicit costumes, according to a report from The New York Times. 
The company was accused of pedophilia, and #cancelBalenciaga later trended on Twitter.   Balenciaga responded by issuing an apology statement on their Instagram story. 
"We strongly condemn abuse of children in any form. We stand for children's safety and well-being," the statement read. The campaign was also removed from their official website. 
Kanye also lost his deal with Adidas in October 2022.  Since Ye was released in October, the sports apparel brand could lose over $1 billion in revenue in 2023. 
The loss of revenue mostly involves the decrease in his Yeezy brand shoes, one of the company's most popular products.  In the past,  Kanye expressed his frustrations with Adidas for making business decisions without his permission and also threatened to take them to court. 
Kanye has not publicly commented on any of the companies' current controversies. 
New Kanye West Documentary & Podcast In The Works
A new documentary and podcast about Kanye West is on the way and will be released by the British network, BBC.
The documentary or podcast does not have a release date but will focus on Kanye's life, music career, and controversy surrounding his comments that were deemed antisemitic.
Originally Written By: Chris Samuel (2/20/23 at 1:29 pm)