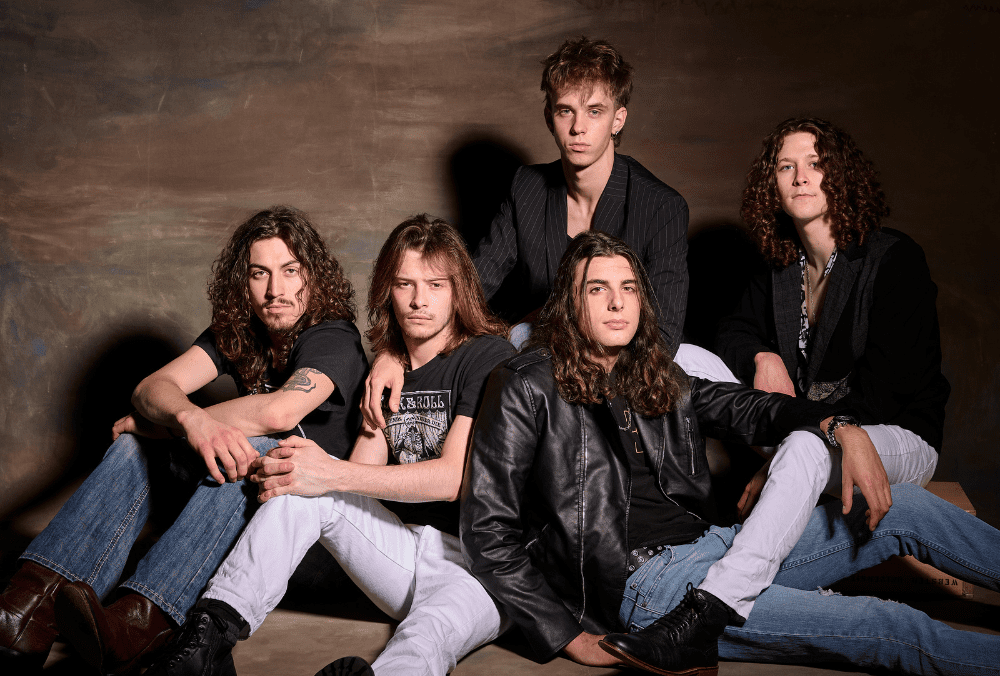 The up-and-coming St. Louis band, WISEMARY, releases their latest track, "Won't Bow Down," off their soon-to-be-released debut album. Frontman Zach Rehagen joins forces with Ryan Litteken on bass, Carson Kilo wielding the lead guitar, Andrew Martin on the drums, and Evan Gay as the rhythm guitarist, blending their talents to forge a sound that's both melodious and charged with energy. The song is about a girl who captivated both Rehagen and Kilo, leaving them spellbound and torn, hovering in a state of bewitching uncertainty.
In a recent interview, WISEMARY's frontman Zach said: "The lyrics to "Won't Bow Down" came about after the chorus popped into my head one night. I had just gotten home from a night out with some friends and the girl in question happened to be there. By that point, Carson and I had both lost interest in her, but the way it felt like she played us stuck with me. Since it was fresh in my mind, the words seemed to fall into place, building around the theme of treating love like a game."
He added: "The last lines of the chorus "Treat me like a pawn, when no when made you Queen" were the lyrics that would serve as a basis for the rest of the song. In that way the metaphor served to emphasize the feeling of being manipulated. While the song is based on my experiences, I wanted my lyrics to have a sense of universality. The story is about a girl, but it could be read to be about a number of different people or ideas. I think that the metaphors help to promote that idea, maybe it means something specific to me, but the listener will have an entirely different perspective on it."
As for writing the upcoming releases, WISEMARY's lead singer reveals: "I kept a lot of the same ideas in mind. I tried to focus on using figurative language to paint a picture that was relatable and had a sense of depth to it. While this song in particular was written about one girl, almost the rest of the album was about another. When listening in the right order our album tells the story of the rise and fall of a young relationship, it's something I hope the lyrics convey effectively."
With the drop of "Won't Bow Down," anticipation is building for WISEMARY's first full-length album. Excitement peaks as fans look forward to a thrilling live showcase at The Pageant in St. Louis, where they will share the stage in a dynamic joint concert with The Urge.
Listen to "Won't Bow Down" here: