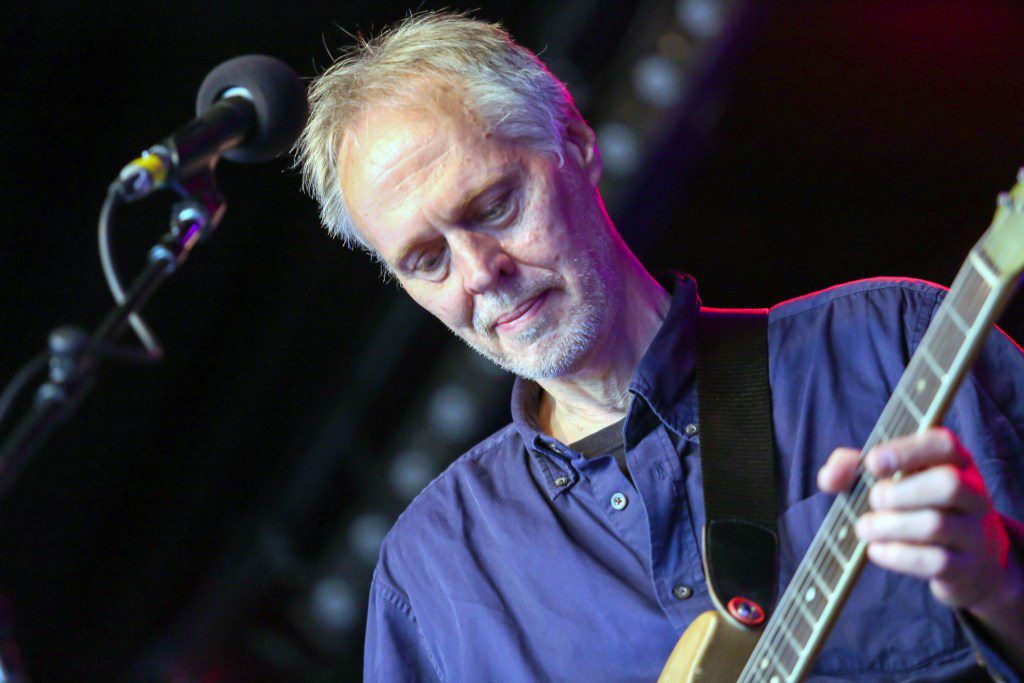 "The icemen cometh." Thus spoke the headline in the NME's review of the opening night at Glasgow Apollo in May 1977 of what was Television's first ever tour of the UK. It was, to my mind, a direct reference to how utterly, and how compellingly cool this group were. The fact that the then best-selling British music newspaper had actually sent someone up to Scotland to cover a show illustrated the enormity of the occasion.
I was very fortunate to have been at that gig and now nearly 46 years later find myself trying to write a few words in fitting memory of the band's singer and guitarist Tom Verlaine who has very sadly passed away at the age of 73.
Tom Verlaine's death was announced by Jesse Paris Smith, the daughter of Patti Smith, who confirmed yesterday that he had died "after a brief illness". She added "he died peacefully in New York City, surrounded by close friends. His vision and his imagination will be missed."
Tom Verlaine formed Television in 1973 alongside Richard Hell. The band emerged out of New York's then nascent punk scene, playing the city's legendary clubs such as CBGB — where they established one of the earliest residencies at that venue — and Max's Kansas City.
Richard Hell left the band two years later, replaced on bass guitar by Fred Smith. Together with Verlaine, Richard Lloyd on guitar, and drummer Billy Ficca, the four men created what to this day still must be one of, if not the greatest ever debut albums in modern musical history. Marquee Moon was released in February 1977 and many of the songs they played that night in Glasgow were drawn from that record, including the magnificent, mesmeric title track in which the interplay between Verlaine and Lloyd's guitars introduced us to a point where punk, rock experimentalism, and a free jazz sensibility seamlessly met. The soaring lines of that song – complete with that wonderful false ending – are as quite simply pure as they are so splendidly crystal clear.
The previous night in Glasgow, the Ramones and Talking Heads had shared the bill at the city's Strathclyde University. Supporting Television at the Apollo were Blondie with whom they had regularly played at CBGB. It was an epochal moment in music, a transcendental time and one that I don't think we would ever experience again.
I caught Television again 11 months later at Newcastle City Hall, this time with The Only Ones opening for them. By then Television had released their second album, Adventure, but the initial magic had already begun to dissipate, and they were to disband later that year.
Television would reform in 1992 and released their self-titled third album that year. They continued to sporadically play live thereafter but the next time I saw Tom Verlaine on stage was in 1996 at Manchester Apollo when he was actually part of Patti Smith's band as she toured her Gone Again album. I can still just about see Verlaine, partially hidden at the back of the stage as if not wanting to be noticed, a position that seemed to reflect a shy, self-effacing persona. But you could most certainly hear him. His guitar work on 'Beneath The Southern Cross' was as fluid, as dignified, as beautiful as it had ever been 20 years beforehand.
I was to see Television twice more in concert. First, at Manchester Academy in 2004 when they opened for Patti Smith and then finally at the dearly departed Lunar Festival in Tanworth-in-Arden seven years ago. They finished their set that night with another stunning reading of 'Marquee Moon', a most fitting of tributes to the mastery and memory of Tom Verlaine.
Photos of Tom Verlaine with Television at Lunar Festival in 2016: Simon Godley