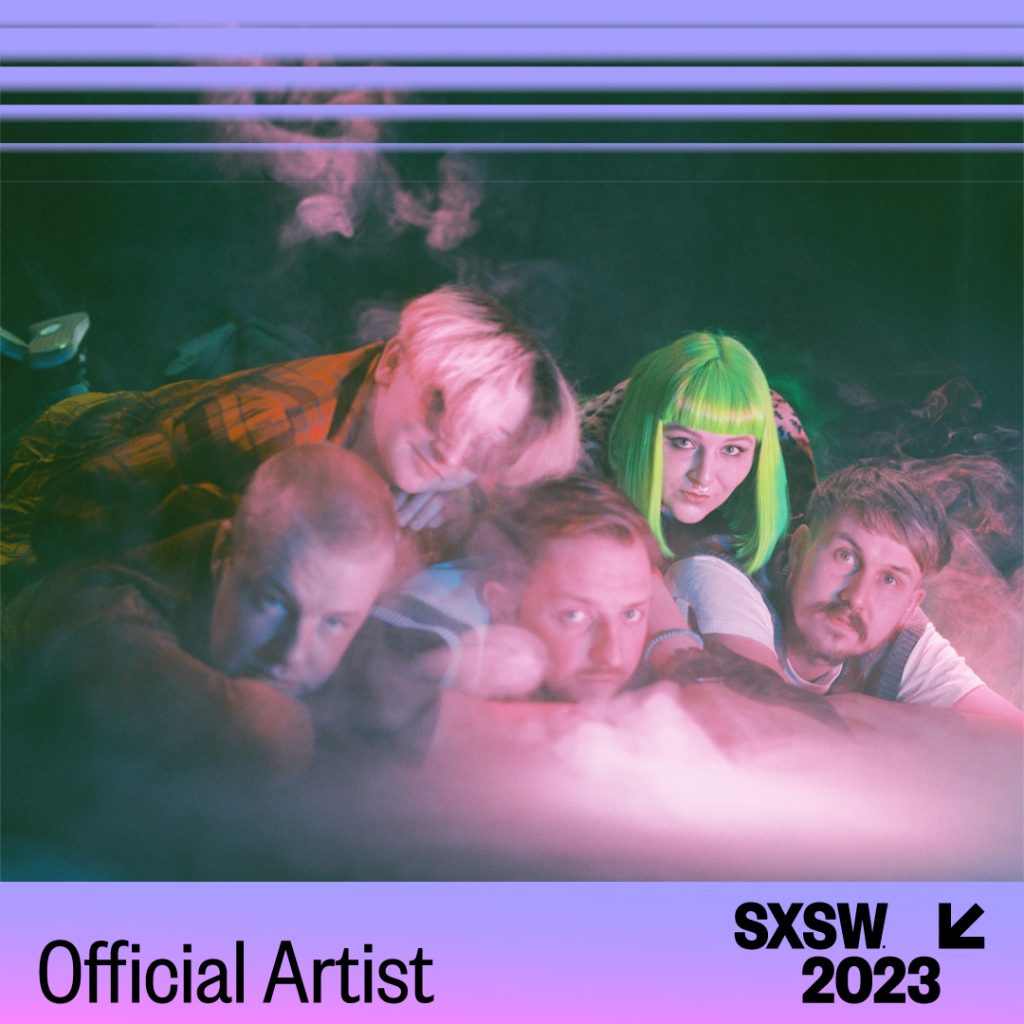 SXSW has made its third announcement of music artists attending the festival come March. The really stressful comment is "More performers will be announced at later dates". What the heck!
So, to continue our series of recommendations leading up to the festival, here we concentrate on artists from Ireland. This is always a strong group and 2023 is no exception. Here are some highlights:
Cherym
The trio from Northern Ireland use garage rock and pop punk to create music full of energy. On the Alcopop! label they will bring exuberance to Austin, full of strong vocals and a stage presence which will blow away any cobwebs. Between the three of the band members they have an eclectic taste in music. The harmonised vocals are a pure joy and there is real meaning in the lyrics which are lodged in the challenges of life. Of course, all of this is mixed with a huge dollop of humour. Go see for youreself.
M(h)aol
M(h)aol have a raw DIY punk sound which is spearheaded by scrappy guitars and unpolished vocals. The inspiration for the music is the lived experience of patriarchal oppression.  Harrowing perhaps, but M(h)aol believe in the healing power of music. Yes, there is the rage due to violation but there is also the expression of hope. The recognition of support of others and a sharing of experience in order to move forward is incorporated into the music and recognised by the band members. Raw and uncompromising, this Dublin band will bring their thrilling music to SXSW
Ailbhe Reddy
The Dublin singer-songwriter releases her second album Endless Affair on 17 March, perfect timing for it to be previewed at SXSW. Ailbhe Reddy's songs are inspired by life, in all its ups and downs. The positives and negatives of the challenges we all face are beautifully observed, and there is also a lightness of touch where the simply ridiculous situations we find ourselves are expressed. There is joy as well as frustration and with Ailbhe you know you can share in both.
The Scratch
To learn that The Scratch were borne out of a shared love of metal and traditional Irish music already makes them an intriguing prospect. Raucous and party central, they will blow the roof off any venue, if it has a roof of course! Wild and ferocious it edges towards the feral, but of course the music is delivered with a tightness and sharpness which is goosebumps inducing.
Somebody's Child
Somebody's Child have released their self-titled debut album just in time for their visit to SXSW. It is the platform for Cian Godfrey, who on first listen sounds extra-ordinarily like Sam Fender, which is of course a compliment. Confident and self-assured the standout track 'We Could Start a War' will have the listener wanting to repeat its play, and then listen to more of this talented artist who is prepared to share his vulnerabilities and honesty in his music which is both anthemic and stirring.
Wynona Bleach
An alternative rock band from Belfast, Wynona Bleach are definitely difficult to pigeon-hole. Their debut album Moonsoake covers rock sensibilities as well as mid-paced indie pop and everything in-between. Guitars and drums accompany the vocal of Melyssa Shannon, gorgeous and strong. The variety of music demonstrates the talent of this five-piece who are able to grab various genres and make each their own.