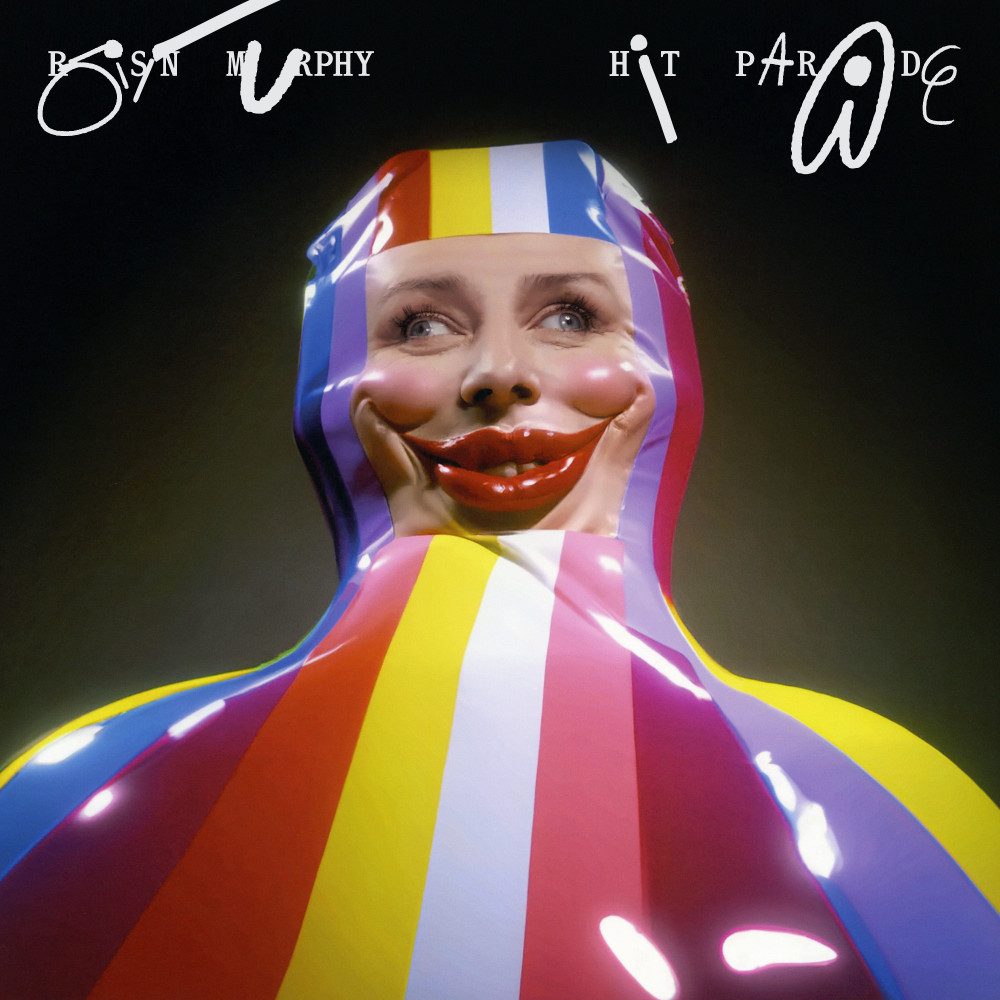 "I feel my story's still untold, " confessed Róisín Murphy on two tracks on 2020's Grace Jones-reminiscent disco-licious Roísín Machine. Three years after being encouraged to follow a set of rules – dubbed Murphy's Law – to approach a Covid-restricting life like it's a euphoric dancefloor, listeners are invited to get to know the host of that party a bit more. On Murphy's sixth album Hit Parade, the Irish musician opens up about her roots and current family, as well as her hopes and fears of the future, but by teaming with DJ Koze – who is essentially returning the favour as she sang on two songs on the German producer's album Knock Knock – her widely-known eccentric stage personality is brought into the album format. Roísín Murphy's hyperactivity and costume changes transform musically to schizophrenic voice tones and genre-meddling. Hit Parade is Roísín Murphy at her most three-dimensional; refusing to hold back her sense of humour, however immature, and a surprisingly new sense of human vulnerability.
On many occasions on Hit Parade, Murphy's voice is heavily processed to the point where it can become unrecognisable and mechanical, and have a Grimes-like squeakiness. This could be seen as a disappointing evolution of her voice to those who like her natural tone but the distorting of her vocals fits Murphy's personality and approach to certain songs and knowing that DJ Koze has an attention to detail, its placements have a purpose. On the Hawaiian-tinged 'The Universe' and its jungle-dwelling counterpart 'Crazy Ants Reprise', it adds a disingenuous filter to Murphy's sardonic American accent as she takes the piss out of the privileged: "So it was a gorgeous boat, and we're happy with that. And then the nеxt thing you know, we were likе out in the middle of the ocean. This guy, this captain guy, was right out on the ocean rowing away, 'cause they fucked up the sunset thing and, 'cause now we're like, "We wanted a certain DJ," and the DJ wasn't there". However, the technique is used at its most extreme in 'Two Ways', Murphy's first engagement with trap music, as it bends and contorts around itself. It might be a tricky listen for those not fond of this genre but the inclusion of music box and flute sounds, and Murphy's will to experiment is admirable.
The joyous and trumpet sounds of 'CooCool' – in which DJ Koze samples a relatively obscure soul track from 1971 ('Together' by Mike James Kirkland), embrace the unexpected and heady feeling of falling in love later in life – referring to her second husband Sebastiano Properzi. After engaging in "silly season" and wishing to "go buck wild", sings the wonderfully childish chorus: "I hear a coo-coo (I hear a cooing)/Sweet lover coo-coo. Coo, coo-coo." On the flip side is 'Hurtz So Bad', in which she dramatically compares unrequited love to being blown to pieces after opening up a mailed bomb. Furthermore the just-over-seven-minute pulsating house track 'You Knew', contains sped-up spoken word sections that express anger at a bygone heartbreak and even names the culprit: "And I think you've always known I have feelings for you that burn, Pete".
Murphy's father passed away from Parkinsons' disease in between her two most recent albums and this combined with reaching the age of 50, made the County Wicklow-born musician think about death and her family roots. 'Fader', 'Eureka', 'Free Will' and interlude 'Spacetime', to a certain extent, express her intriguing feelings on these topics. The latter features Murphy's son, Tadhg Properzi, repeating the words "time and space" but it's articulated in an aggressive diction that sounds like he is saying "die". 'Free Will' is inspired by her late father's interest in philosophy ("Maybe we're just all blowing in the wind/Call it fate or a destiny,"), set to samba percussion and a glossy funky rhythm. Paired with the music video, which shows Murphy going back to her childhood town of Arklow, 'Fader' – which samples Sharon Jones and the Dap Kings – is a neo-soul song that although ponders about the consequence of getting older and seeing the characters and buildings you associate with childhood gradually disappear, it's a nod in appreciation to your upbringing.
Hit Parade ends with the beautifully ominous 'Eureka'. In minimalistic contrast to the energy of the rest of the record, it has a simple beat and a twinkling xylophone as she vulnerably recounts a conversation with a doctor about a medical diagnosis and her subsequent pleading for a solution: "What the doctor said/He took one look at me/Told me he could see there was something there/And I can't even say what the surgeon's gonna take away." The album's front cover presents a bouncy caricature of Roísín Murphy that exaggerates her oddball confidence, but by including tracks like 'Eureka' she is aiming to show that her personality also possesses a deep reflective nature too, in turn telling her story more.