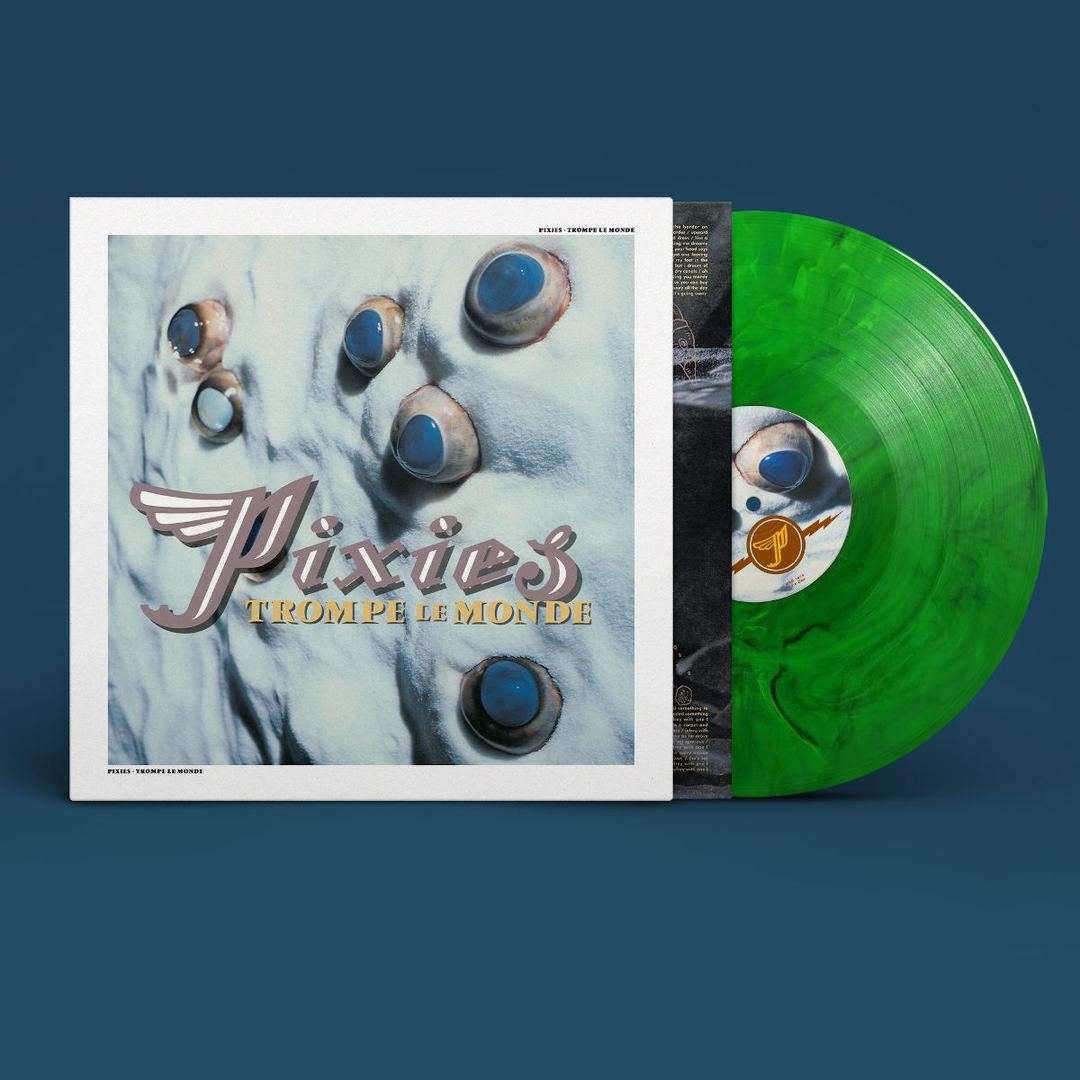 Thirty years on, it's weird to think that some folk had a problem with Trompe le Monde upon its initial release. The odd review here and there called it their "heavy metal album." It's not a heavy metal album. Sure, it probably rages harder than any of their previous releases, but it's hard to believe that anyone who was already accustomed to 'Rock Music' on Bossanova, 'Tame' on Doolittle or 'I'm Amazed' on Surfer Rosa would have difficulty getting their heads around the gnarly explosiveness of the fourth album, in an incredible purple patch, by arguably the greatest band of all time.
The biggest irony is that aside from 'The Sad Punk' (essentially 'Crackity Jones's bad-tempered cousin) and the reverb-soaked tirade of yelling that was single 'Planet Of Sound', Trompe le Monde is quite possibly the most commercially accessible record Pixies had put out up to that point, despite its furious demeanour.
'U-Mass' for example, has an irresistible dancefloor stomp about it that surely would have been unleashed as a 7-inch were it not for the line "Oh, kiss me cunt, oh, kiss me cock," – a lyric that, incidentally, I always thought was wholly unnecessary and somewhat spoilt the song to an extent. Not that it ever stopped me singing at the top of my voice on many a journey while the pensioner in the car next to me looked on aghast.
Then of course there's 'Space (I Believe In)', with one of the most wonderfully silly refrains ever heard in a pop song: "Jefrey with one F, Jefrey, Jefrey with one F" – it was a favourite at the time and it remains the pick of the bunch in my book, its mantra-like chant being far more aesthetically pleasing to sing than it really has any right to. Go on, do it now; it feels good, right?
'The Navajo Know' is more in keeping with side two of Bossanova, and there's certainly a case for the band's take on The Jesus And Mary Chain's 'Head On' being celebrated as one of the great covers in modern musical history, taking the Reid brothers' already monumental, quietly brooding piece and taking it screaming at full-pelt towards a brick wall.
The manic 'Alec Eiffel' was a fantastic choice for a single but somehow failed to make any impact whatsoever on the UK chart, despite many pundits heaping praise on it. Instead, it seemed to signal the beginning of the end for the band and they split up in 1993, not reforming until 2004 as a live entity and becoming a recording artist again ten years later.
I'm normally sceptical about these folk who claim everything sounds better on vinyl, but with Trompe le Monde, now released on spectacular marble green, it's unequivocally true, perhaps due to regular producer Gil Norton's decision to give the compositions a harder-edged bent. But whatever the reasons, Trompe le Monde has stood the test of time remarkably well. I might even be swayed to say it sounds even better now than it did back in 1991. But don't just take my word for it – this is a limited edition colour vinyl release, so get your hands on it now while you still can.
Trompe le Monde is out now on 4AD.