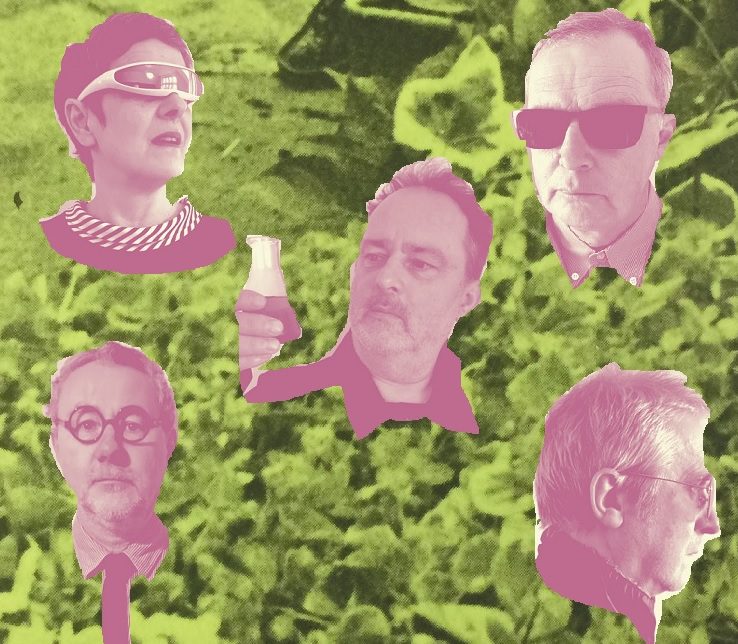 Indie Pop supergroup Swansea Sound have shared their new single 'Keep Your Head On'  a droll, anthemic duet between Huw (The Pooh Sticks) and Amelia (Talulah Gosh/Heavenly), with a seriously rousing, singalong chorus.  It's the first single taken from their forthcoming LP Twentieth Century.

They say the song is "set in a humble Adult Education class, it's an anthem for everyone who fears for the Twenty-First Century – a song for anyone who's struggling to keep their head above the rising tide of digital disinformation and political deceit. "It's positive and it's upbeat, despite the odds.  It might remind you a bit of Britpop hit Common People – although, in Keep Your Head On, the woman has a voice, and she's more interested in education than getting off with her optimistic male counterpart."
'Keep Your Head On' is out now on all digital platforms and as a very limited lathe-cut 7" single.  Only three copies of the physical single will be made available.  The last copy will be given away at the Twentieth Century album launch gig at Rough Trade East on 9th September.
The new album Twentieth Century will be released on 8th September (Vinyl LP, CD, Digital). It features twelve glorious bursts of indie pop agitprop!
Swansea Sound's debut album Live At The Rum Puncheon was released in 2021. The album was neither live nor recorded at The Rum Puncheon which closed down in the 1980s.Previous Swansea Sound singles have included Corporate Indie Band, I Sold My Soul on eBay, Rock n Roll Void and Indies Of The World. A copy of 'eBay' sold for £400 on eBay, while Indies of The World hit the UK vinyl Top 10.
: https://swanseasoundbandcamp.com.
Swansea Sound will play a number of live dates in the Autumn.
September
9th   Album Launch, Rough Trade East, London.
14th   The Talleyrand, Manchester.
15th  Moon Club, Cardiff.
16th  Tangled Parrot, Carmarthen.
17th  Rough Trade, Bristol.
29th  The Piper, St Leonards.
30th  Popfest, Paris
October
13th  Wharf Chambers, Leeds.
14th  Cumberland Arms, Newcastle-On-Tyne.
27th  Brighton, venue TBC.
28th  The Water Rats, London.