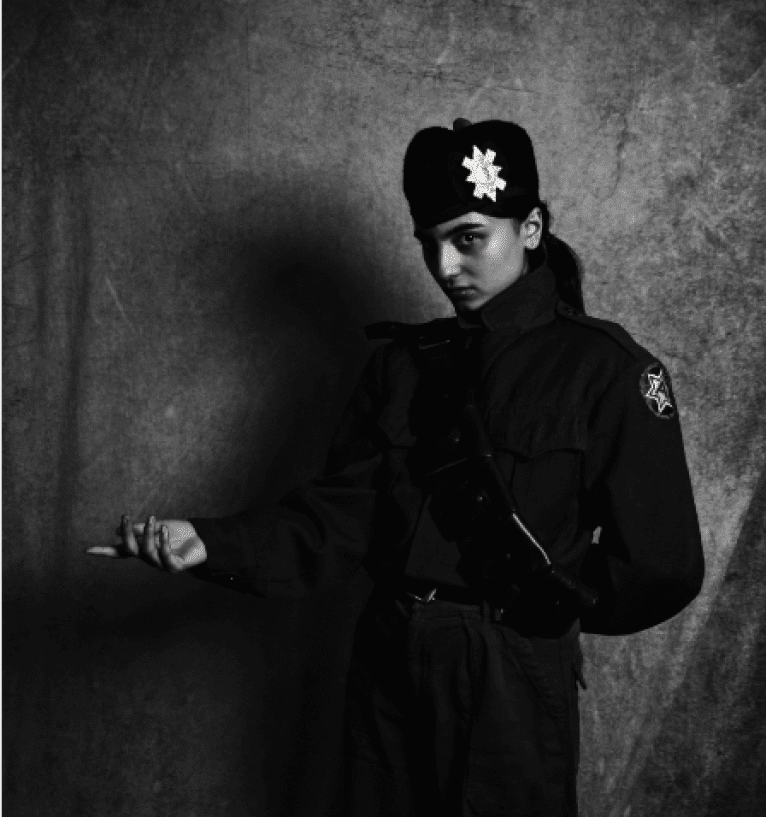 When: 10th-13th May 2023
Where: Brighton
The Great Escape, the festival for new music, will kick off the 2023 festival season, playing host to over 500 emerging artists and hotly tipped talent across 35+ venues, alongside the music industry led TGE conference in Brighton, UK. Taking place from 10-13 May 2023, the festival has just unveiled its full festival and conference schedule for 2023, which can be accessed here, and via the official The Great Escape mobile app. Helping navigate the mammoth line-up of 500+ artists, The Great Escape mobile app helps festival and conference goers build their own personal schedule and offers live updates on site, now available for free download here. The festival has also revealed further 2023 stage hosts including Amazon Music and TikTok, The Royal Albert Hall, independent music companies Speedy Wunderground and Transgressive, talent agency ATC Live and many more.
The festival is also partnering with TikTok to present an exciting showcase of upcoming talent on Thursday 11 May at Patterns Upstairs, featuring performances from the elusive DJ collective Rain Radio, who will open and close the takeover, R&B vocal group No Guidnce, rising TikTok star Mae Stephens, and South East London breakout rap star ENNY.
 Amazon Music will once again join forces with The Great Escape to take over the festivals' pop-up beach site Amazon Music presents TGE Beach. Artists performing across the weekend on the seaside main stage include North London indie rockers Sorry, trance influenced Londoner Rose Gray, LA singer songwriter Deb Never, retro inspired duo The Heavy Heavy, social media sensation Mae Stephens, indie pop vocalist Nieve Ella and Brighton natives ARXX on Thursday 11 May, alongside Irish post-punks The Murder Capital, upcoming popstar Caity Baser, Liverpudlian punks Stone, The Maccabees' Felix and Hugo White's new project 86TVs, indie fourpiece The Luke State, Scottish singer songwriter Katie Gregson-Mcleod, and musician Michael Aldag on Friday 12 May. 
+44 from Amazon Music will also be showcasing an evening of exciting black music artists with +44 Live presents TGE Beach on on Saturday 13th May. +44 is a space to celebrate and amplify Black music genres, the artists that make the music, as well as the culture behind it – connecting audiences to the artists they love via playlists, podcasts, events and original content. The +44 Live line-up will be headlined by South London superstar K-Trap, who will be joined by North London rapper AntsLive, Birmingham MC Miss LaFamilia, rising star Zakhar and Nigerian-born singer songwriter Shae Universe.
Great Escape regular Steve Lamacq returns to host BBC 6 Music and Introducing's stage on Thursday 11 May at the Paganini Ballroom (The Old Ship) featuring dreamy shoegaze from Whiteland, buzzy Nottingham newcomers DIVORCE, Glaswegian post punks Vlure and Northern noisemakers The Goa Express.
This year also sees The Independent partner with The Great Escape for the first time, with the  news outlet hosting a show at The Old Market on Friday 12 May featuring the highly rated breakthrough indie-rocker Blondshell and legendary group The Pretenders, with more artists TBA.
The Great Escape is proud to reprise its partnership with one of the UK's most iconic venues, the Royal Albert Hall, who will present a showcase at One Church on Friday 12 May, featuring the South-Australian pop band Germein, Irish singer-songwriter Sorcha Richardson, impressionist music from solo artist Strawberry Guy and Californian band Sylvie.
A returning supporter of The Great Escape, Marshall Amps will take over Chalk on three consecutive days. Thursday 11 May kicks things off with a guitar heavy line-up that includes punk multi-instrumentalist RØRY, Nottingham indie rockers CUCAMARAS, Brixton band The Last Dinner Party and dreamy indie-rockers The Big Moon. On Friday, local Brighton duo Snayx take to the stage, along with Belfast band Chalk, fiery Brighton punks Lambrini Girls, and outsider pop maverick Acid Klaus, rounded off by Brighton rockers YONAKA. Saturday 13 May will welcome composer and multi-instrumentalist James Ellis Ford, followed by the enigmatic pop-poet Flossing and the genre-hopping South London trio PVA, closing things out with a headline performance from indie rock kings Gengahr.
Notion present a packed line-up at The Arch on Friday 12 May featuring French alt-pop duo Quasi Qui, alternative soul punk poet VC Pines, jazz-infused rap from Nix Northwest, teenage Malaysian Irish dance producer Yune Pinku, and Somerset hip-hop duo Sad Night Dynamite.
The Great Escape's Lead Country Partner for 2023, Italy, will host two special Italian showcases across the festival, titled 'La Festa', presenting some of the best upcoming artists the country has to offer as well as a networking reception, all coordinated by the music export office Italia Music Export. Anna Bassy, San Soucis, and Maria Chiara Argiro will take to the stage at Patterns Upstairs on Thursday 11 May. The Gluts, Milanosport, BLUEM, and Eugenia Post Meridiem will perform at Three Wise Cats on Friday 12 May. 
A whole host of record labels responsible for discovering and nurturing the hottest new music talent have continued to partner with The Great Escape to showcase their latest rising stars. Highlights including AWAL's turn to take on Komedia with DIY dream-rockers junodream, the Chinese genrebending DJ Alice Longyu Gao, East London troubadour Hak Baker and the empowering singer songwriter L Devine on Friday 12 May, whilst indie fans will rejoice as Dork and Chess Club join forces at The Arch on the evening of Saturday 13 May, presenting angsty grunge act TROUT, alt-pop singer Cole Bleu, and West-London indie punk five piece Lip Filler, headlined by Isle of Wight indie rock quartet Coach Party.
Iconic Independent record label Speedy Wunderground will celebrate its 10th Anniversary with a at the TGE Beach Stage on Thursday11th May featuring a range of talent from their cutting-edge roster; new-wave punks Moreish Idols,  eclectic, whip-smart, slacker rock/jazz fusion from Joyeria, 90s-style indie sleaze with VIJI, explosive jazz two-piece O., and gothic post-punk artist Heartworms.
Indie label Transgressive takes to The Old Market on Thursday 11 May with an eclectic lineup, ranging from the thoughtful indie folk of Marika Hackman to UK punk powerhouse HotWax, and two South African artists – The Joy and Moonchild Sanelly, who will deliver her unique combination of 'electro-pop-ghetto-funk'.
Several of the world's leading music talent agencies will also be hosting showcases throughout the festival, bringing some of their hottest new artists to the stage. WME's showcase will kick off the TGE Beach Stage on Thursday 11 May featuring Hot Wax, otherworldly singer Maeve, Southampton singer-songwriter Saint Harison, electronically-infused reflections from May, and Ivor Novello and Grammy winning producer Future Utopia. ATC Live's line-up takes over Komedia Basement on Thursday 11 May with Peckham-born rising artist Sam Akpro, Yorkshire singer-songwriter Billie Marten, Oxford-born artist Willie J Healey, Blondshell, American indie-rockers Enumclaw, and the post-punk six piece Deadletter.
The full schedules for this year's TGE Festival and Conference are available via the The Great Escape app. and can be accessed here
Tickets available here: greatescapefestival.com