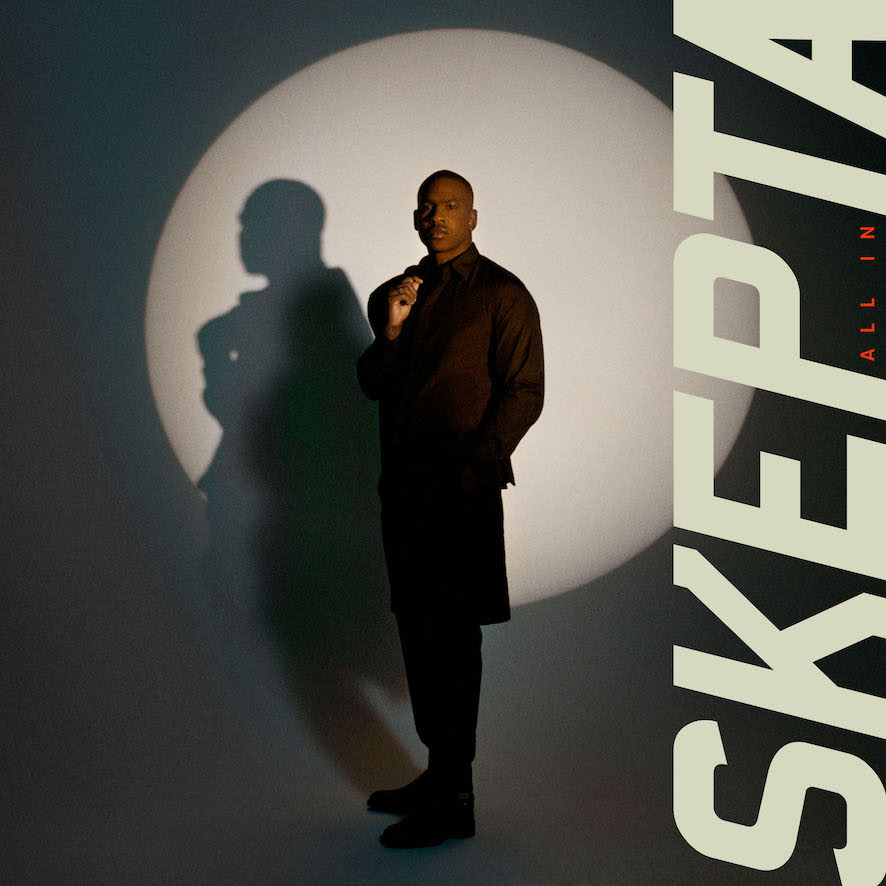 Grime artist and record producer Skepta has returned with his first solo release since 2019. His new EP titled All In is inspired by Skepta's newfound love of poker, a game which he sees as a metaphor for life itself ("you can be dealt good cards or bad cards, but if you don't get good cards you can still bluff, hustle and win… you learn when to play aggressive or when to hold back and chill").
Featuring production from Skepta himself alongside JAE5, Ragz Originale and Josh Faulkner, the EP also sees vocal collaborations with Columbian rapper J Balvin (on lead track and video Nirvana) and Teezee and Kid Cudi (on Peace Of Mind).
Speaking about the EP, Skepta states that 'this music isn't for people to download and discuss. It's music to feel when I perform it live, music for people to celebrate with their friends.'
The video for Nirvana depicts Skepta enjoying the grounds of a mansion whilst developing a romantic relationship with the woman who (possibly) owns the premises. Things take a dark turn as the video ends with Skepta and J Balvin both tied up and unable to escape from somewhere within the depths of the otherwise glamourous location.
You can download and/or stream All In via Youtube, Spotify, Apple Music and other outlets, now.