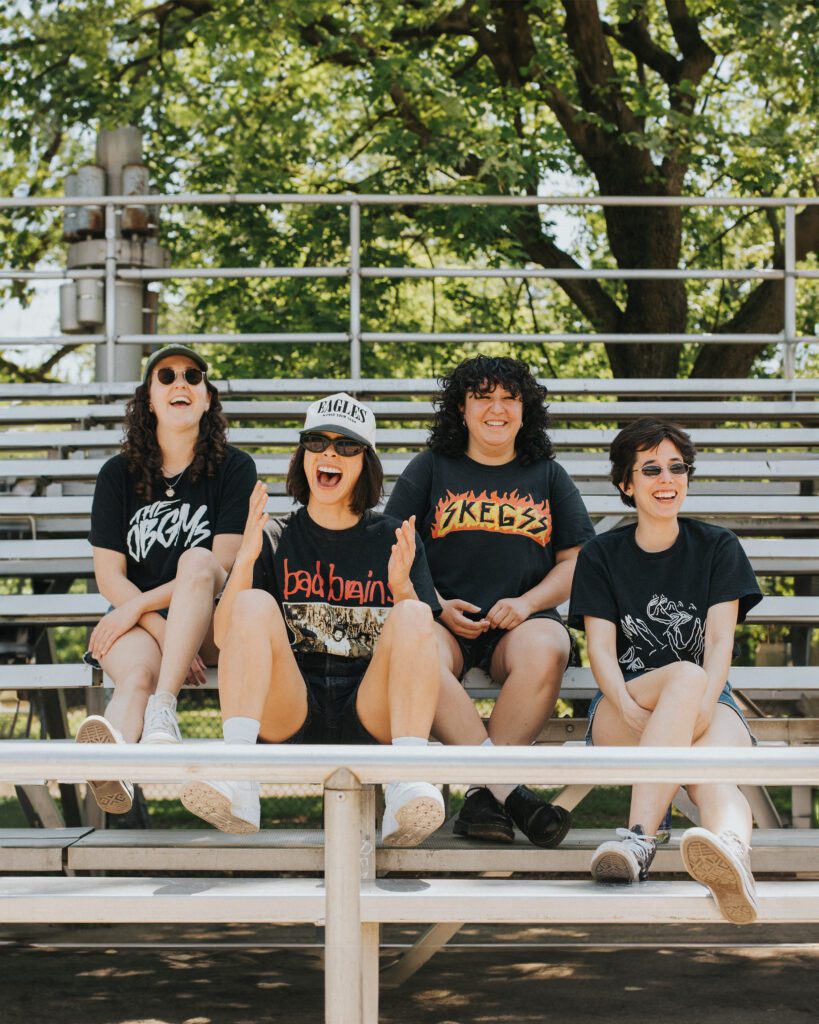 Montreal punk outfit NOBRO have announced their debut album Set Your Pussy Free, set for release on 27th October via Dine Alone Records. Produced by Dave Schiffman (PUP, Rage Against The Machine), it's a record about the ecstatic pursuit of personal escape and liberation even as the walls are closing in.
To accompany this news NOBRO have released their latest single 'Where My Girls At' which recounts the band's formation and early days playing the dive bar circuit, selling t-shirts out of garbage bags and building the bonds that have taken the band to where they are today. "Where my girls at, where my girls at?/Gonna start me a rock and roll band!" vocalist and bassist Kathryn McCaughey calls on the jubilant chorus. She expands further on the track:
"It's an upbeat anthem where heartbreak takes a backseat to girl power and rock 'n' roll. Instead of wallowing in love's disappointment, you can pick up a guitar and call on your girls.This celebration of sisterhood and female empowerment is a reminder that with friends by our side, anything is possible – even starting a band on a whim." 
Through the weeks of 12-hour studio days, McCaughey was still working full-time at a bar at night. "The desperation in my voice on the record is real," she grins. "It was a struggle, but I felt like I stayed true to myself, you know?" 
NOBRO's debut album Set Your Pussy Free is set for release on 27 October via Dine Alone Records. For more information on the band please check out their facebook and instagram.