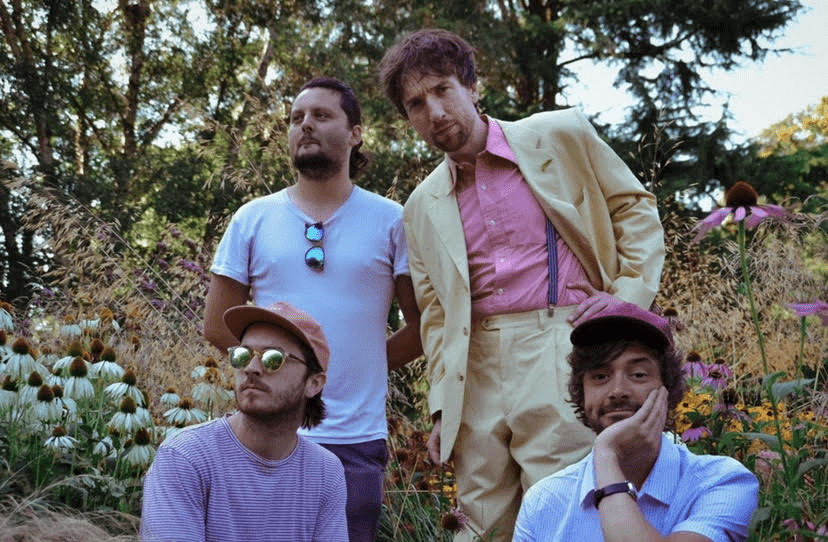 Melin Melyn share their bright new single 'Lucy's Odyssey' and announce their signing to Sheffield based independent label Bingo Records, who will be releasing their debut EP Blomonj on July.
'Lucy's Odyssey' is a playful and shiny psych trip that goes through a tuneful jangle into a dreamy jazz flecked passage that sails along into a sax induced breakdown and addictive refrain. Its another sign post from Melin Melyn who are a individual emerging Welsh outfit who produce inventive tunes. they say:
"We would be delighted if you would care to join us on our quest to find the magical wonder that is Lucy and to search for the mythical pursuit of so-called happiness. Why sit at home wondering about what could be? Banish the blues, grab the nearest saxophone and bring a change of clothes. Now, which way to the moon," say the band.
Melin Melyn are oozing seventies typography, sun-drenched melody, and surf jangles, this Welsh six-piece are not so much round pegs in square holes as they are determined to throw the whole box out, blurring the line between folk, rock, pop and psychedelia.
Singing in both languages, (as seen on debut single Mwydryn), their weird tales of colourful characters and magical worlds aren't in fact that far removed from today's off-kilter reality. It's eccentricity at its finest & paradoxically most accessible, and that has already seen them played multiple times on BBC Radio 6 Music by Marc Riley & Cerys Matthews.
Photo credit: Rachel Broad