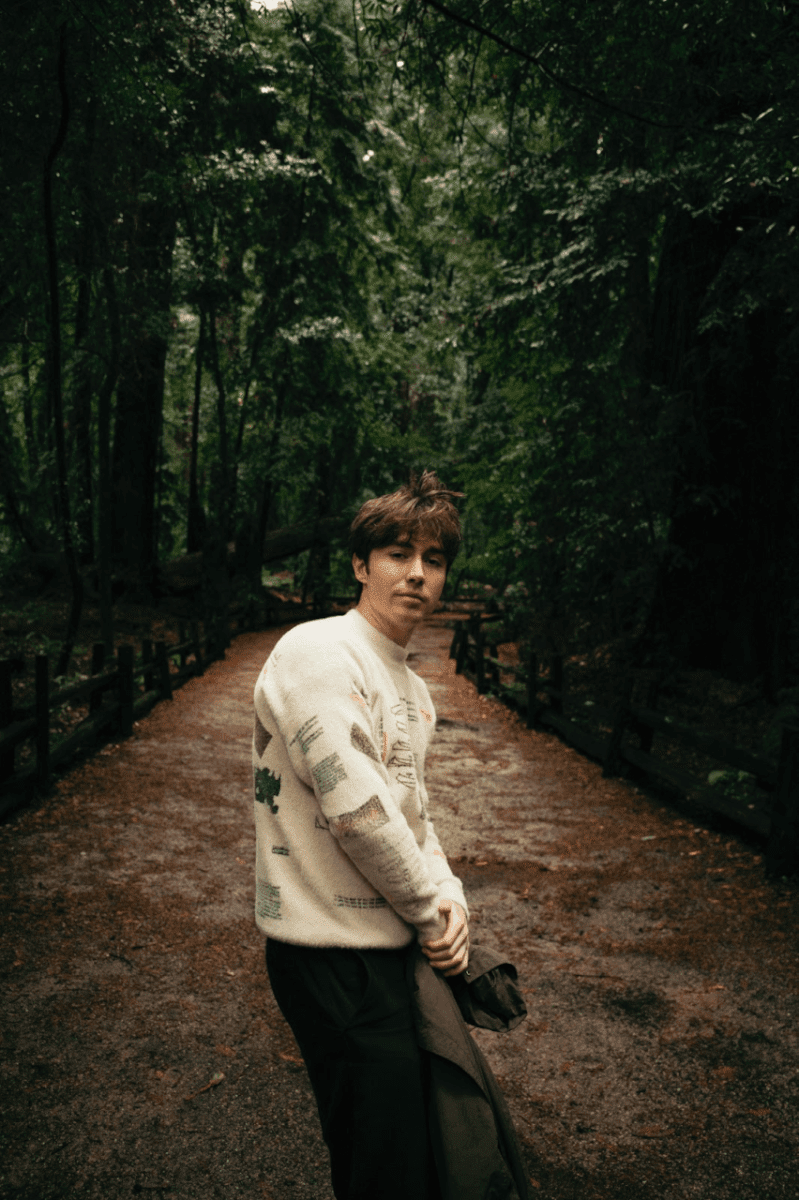 London artist, Matt Maltese, has just released his fourth album Driving Just To Drive via Nettwerk. Described as "one of Britain's most prolific young songwriters" Driving Just To Drive is the first major body of work from Matt Maltese since his universally acclaimed 2021 album, Good Morning It's Now. Matt is credited as a songwriter on Jamie T's 2022 number-one record All In Good Time, with Jamie naming him one of the UK's best young songwriters in multiple press interviews around the album's release. 
To celebrate the release of Matt's latest album, he has shared a special filmed performance of songs from Driving Just To Drive – Live At The Dealership . Featuring a number of songs from the album played with some of Matt's great friends. Watch here:
Matt has also announced his first headline shows in Taipei, Manila, Singapore, Bangkok and Seoul across May. Matt will also travel to New York City in June for the esteemed Governors Ball Festival. 
Matt Maltese has racked up half a billion streams across all platforms (with viral single 'As The World Caves In' counting for 300 million of them) and currently has over 6 million monthly listeners. Matt's audience also continues to grow on social media. With 500,000 followers now on TikTok where global superstars like Doja Cat and BTS' Kim Taehyung have become firm fans- the former even hosted an Instagram Live singalong of 'Curl Up And Die'. Frank Ocean has also featured Matt's single 'Rom-Com Gone Wrong' on his Blonded Radio.
Driving Just To Drive finds Matt Maltese at his most open, and settled, embracing new sounds but returning to the most organic version of himself he knows. He's always wanted to find a way to make people laugh, but finds ways here to charm while somewhat letting his guard down. The result is something bittersweet and deeply, authentically emotional.  
"When I was younger, I was über earnest. When I was 18 and got my heart broken. I lost this ego thing in me, and it brought back earnestness in a way." Matt says of the governing emotions that guided him to a level of pure nostalgia and romanticism that elevates this album into a more powerful plane than ever. "I'd pushed that earnestness away as I felt self-conscious, but as time goes on, there's no time anymore for self-deprecation. I think the way I lived my life before 2021 was all thinking. I now try to think less, and be less precious with what I write." 
The album's lush, almost cinematic sound in part comes from Matt working with a producer for the first time in a while- a first-time producer at that, in Josh Scarbrow. "I'm bad at letting go to make someone else help me, but I've got better," Matt says. "Sharing those moments in real life with another person is just really nice. Josh hadn't made an album before which I loved, and also working with someone my age ended up being really important."
Matt Maltese – Driving Just To Drive (ffm.to)
See Matt Maltese live in 2023:
May
5th Shaky Knees Festival, Atlanta
21st Legacy, Taipei
22nd Samsung Hall, Manila
24th UCC Theatre, Singapore
26th Union Hall, Bangkok
28th Seoul Jazz Festival, Seoul
31st Black Bear Lodge, Brisbane SOLD OUT
June
2nd Northcote Social, Melbourne SOLD OUT
3rd The Landsdowne Hotel, Sydney SOLD OUT
9th Governors Ball Festival, New York City
Follow Matt Maltese:
Matt Maltese | Official Website (matt-maltese.com)
Photo credit: Reed Schick